Spotlight on Grand Hotel Villa Serbelloni
---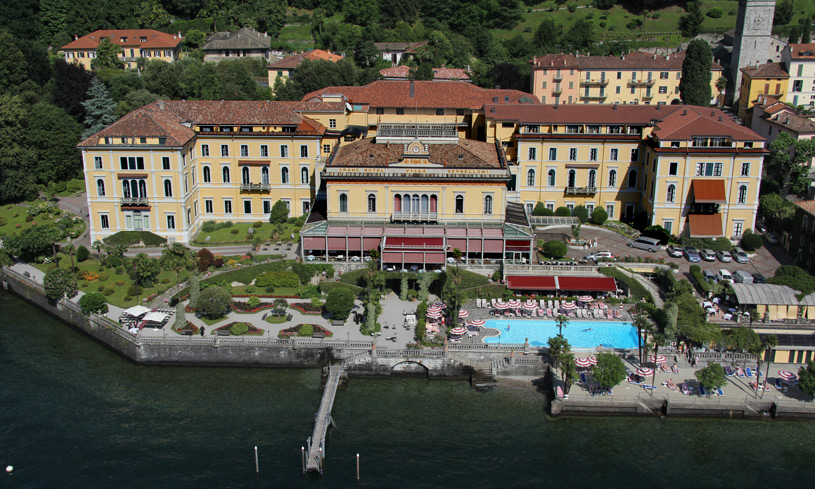 For the past 100 years or more, Grand Hotel Villa Serbelloni has been one of the most well-known and prestigious hotels in the world. Right from the outset, the Grand Hotel became the chosen destination for illustrious guests in search of peace: royalty, aristocrats, figures from international politics, and movie stars. The Sovereigns of Spain, Romania, Albania, Egypt; above all the Russian and English aristocracy; Winston Churchill, Roosevelt, the Rothschilds, J.F. Kennedy; Mary Pickford, Douglas Fairbanks, Maria Schell, Clark Gable, Robert Mitchum, Al Pacino.... these are just some of the famous guests who have strolled through the rooms and lakeside gardens of the Grand Hotel Villa Serbelloni, enjoying its beauty and outstanding hospitality. 
Located on the gorgeous Lake Como, where the blue waters meet the green mountains which soar above the lake, the Grand Hotel Villa Serbelloni enjoys a breathtaking position on the promontory which juts halfway out into the lake, separating the two branches. The luxurious vegetation of its Italian-style gardens, abounding in Mediterranean and subtropical plants, flourishes in the pleasant microclimate around the lake. The locale enjoys sunshine almost all year round, accompanied by mild temperatures in every season. From April to November the salons and the large lakeside garden offer guests the chance to enjoy a holiday far from the madding crowd and close to nature immersed in one of the most beautiful panoramas in the world.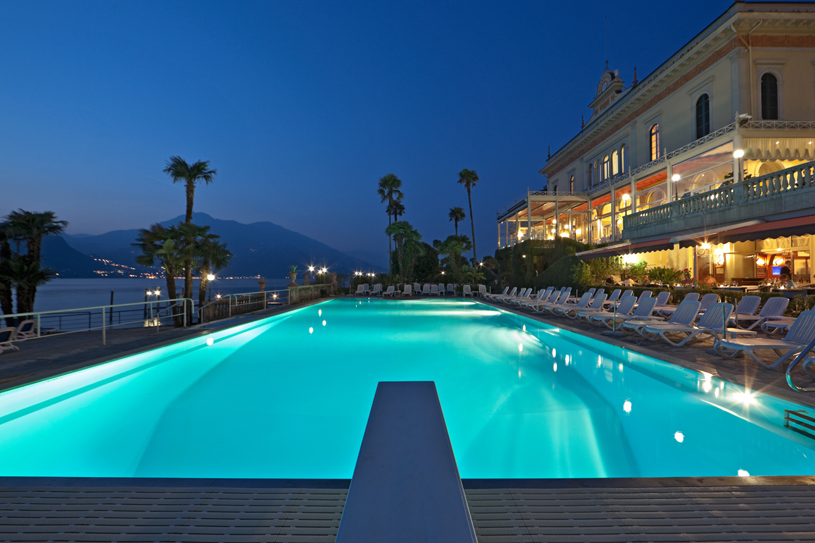 The hotel's  interior reflects the good taste loved by the wealthy nobility of the time. Its walls and ceilings are adorned with frescoes and paintings of mythological scenes, gilded frames, festoons, temples, putti, flamingos, and Pompeian reds. The coffer ceilings are frescoed with floral patterns in grey and pink tones. Guests will enjoy period wall coverings in the French style, antique Persian carpets, crystal chandeliers from Murano, Imperial furniture, and the neo-classical and Art Nouveau style; not to mention the marble staircases, the stucco work columns, and the splendid trompe l'oeil.The "salle à manger" alone is a genuine monument to art, as is the Salone Reale, which in the evening is lit by bronze and crystal chandeliers, the splendor of whose lights are reflected by large mirrors.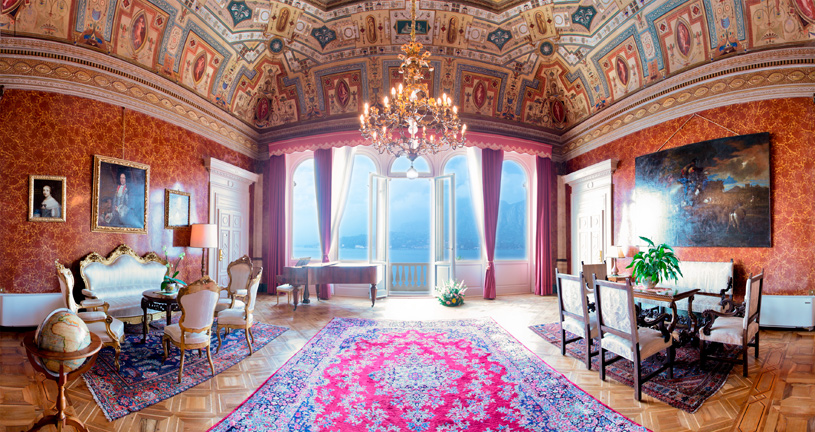 Lovers of peace and quiet can alternate the pleasure of a poolside drink with beauty treatments and programmes at Villa Serbelloni SPA, the hotel's own beauty farm. Guests can set off from the private dock for a motorboat trip to the historic gardens along the lake which, in springtime, attract tourists from all over the world: especially for the wonderful flowering of the azaleas.  Lovers of sport can take advantage of the hotel gym and tennis courts, enjoy delightful walks, take a mountain bike out on the Bellagio promontory, and cool off in the swimming pool overlooking the lake.
Nightly spring rates at Grand Hotel Villa Serbelloni start at EUR 418 >>
---