LUXURY HOTEL INSIDER
The Luxury Hotel Insider
: Exclusive luxury hotel deals, features and special rates from the luxury hotel experts at Five Star Alliance.
Named one of Tripbase's
Best Luxury Travel Blogs for 2011
, below are Five Star Alliance's newest articles featuring exclusive information on luxury hotels worldwide including special offers and deals at the world's best hotels.
---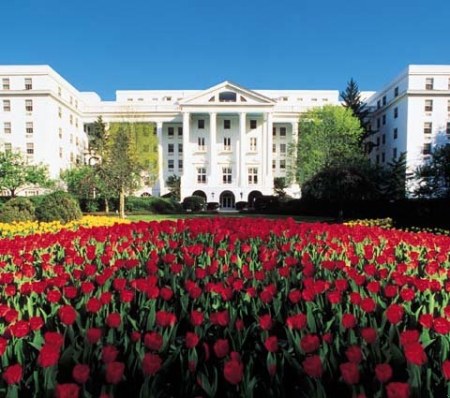 Here's an interesting tidbit, courtesy of Dan Lewis of Now I Know: Having hosted 26 U.S. presidents, the Greenbrier Hotel in West Virginia is a traditional home away from home for America's Commander-in-Chief. However, with fears of the Cold War looming, it became much more than that. When it sought to expand into a new "West Virginia" wing, Congress stepped in and had them construct a secret bunker underneath to house them in case of impending nuclear war. Not only that, in order to remain in a state of emergency readiness, Congress set up a nearby dummy corporation to house the staff that would support them in case of emergency. Ultimately, it was discovered in 1992 by the Washington Post and Congress had to discontinue it as a site, since its usefulness depended on its secrecy. They had even had it constructed such that broadcasts out mirrored the backdrops of their broadcast offices in DC, so that it would appear as if they had not relocated. It was never used, and now the Greenbrier is only prepared to offer service to presidents and other luxury-minded travelers in peacetime. So I'd advise checking out The Greenbrier on your next vacation, both for its quirky top-secret government hideaway and for the wonderful accommodations that lured generations of presidents in the first place.
---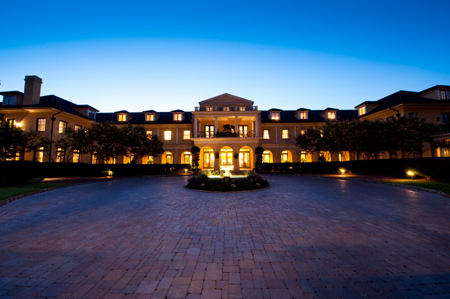 We're proud to announce that the Keswick Hall at Monticello is now offering specially exclusive Five Star Alliance rates, and I, for one, am tickled pink at the thought of heading down there. Located in Monticello, Keswick makes its home in a region fit to hold the house of many a founding father in its rolling landscape. The father found the most around Keswick is Thomas Jefferson himself, the author of the Declaration of Independence and famous as a collector of books. Keswick reinvigorates the 18th century equestrian lifestyle with modern amenities, supplementing hiking, biking, and fly fishing with its very own 18-hole golf course and luxurious spa. Framed by the Blue Ridge Mountains, you'll never feel more at home at a traditionally American hotel.
And these special rates just sweeten the deal. We know you love free things, so good through 2012, Five Star Alliance guests who book our rate get a free room upgrade on arrival and a wine tasting for two. The room upgrade is subject to availability, of course, and the wine tasting is subject to your desire to enjoy some seriously fine American wines in the Virginia tradition. So if your idea of a vacation is getting away with that special someone and enjoying a glass of fermented grape, look no further than the Keswick Hall at Monticello.
---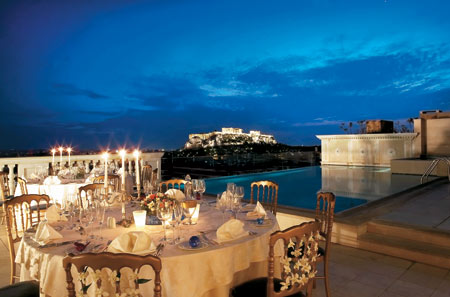 We understand that no one aims to come in second place; there is no recognition for mediocrity. We at Five Star Alliance understand better than anyone the importance of offering the most luxurious resorts in the world, so we notice what's going on in the industry, and it matters to us, because it matters to you. We'd like to welcome you to our new blog series, Best of the Best, where we'll be featuring the best and most luxurious resorts in various categories. But don't take our word for it. These resorts have been recognized as the best in the business by the prestigious World Luxury Hotel Awards, so you can relax and stop worrying about your upcoming trip, knowing that it truly will be the best of the best.
Today's featured luxury hotel is the King George Palace, recipient of the Best Scenic View award in 2011. Located on Constitution Square, just steps from the Greek Parliament, this luxurious resort offers the best of Athens. Not only has the King George Palace received the prestigious award for hotel offering the best scenic view by the World Luxury Hotel Awards, but it has also been distinguished as one of the best hotels in Greece. This luxury boutique hotel has been home to Kings, Princes, and Presidents since the 1930s, and it will surely be your best home away from home. Be sure to visit the Acropolis, see the Parthenon, and stroll through the Agora, Athens' central market. As your day draws to an end and as the sun is setting, dine at the rooftop restaurant of the King George Palace, and prepare to have your breath taken away by the incredible view of this phenomenal city.
---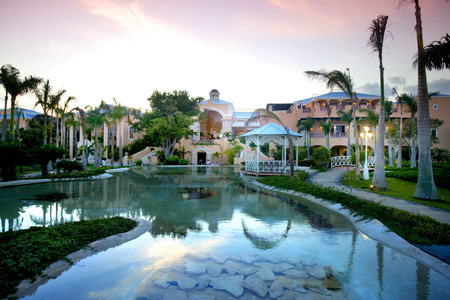 We understand that no one aims to come in second place; there is no recognition for mediocrity. We at Five Star Alliance know better than anyone the importance of offering the most luxurious resorts in the world, so we notice what's going on in the industry, and it matters to us, because it matters to you. We'd like to welcome you to our new blog series, Best of the Best, where we'll be featuring the best and most luxurious resorts in various categories. But don't take our word for it. These resorts have been recognized as the best in the business by the prestigious World Luxury Hotel Awards, so you can relax and stop worrying about your upcoming trip, knowing that it truly will be the best of the best.
It's probably a little out of place to use a gambling metaphor for a coastal resort, but with a name like Royal Hideaway Playacar, it's hard not to resort [Ed: stop that!] to it when such a shameless pun is on the line: Play your cards right, and you'll be staying at the Playacar in no time.
Located in Playa del Carmen, Mexico, the Royal Hideaway lies on the bluest, clearest waters you'll ever see. The major selling point? The Hideaway has a minimum age of 13, so there won't be any of those pesky kids running about and distracting you from the pure relaxation of the Mexican coast. The adult-oriented resort boasts a AAA Five Diamond award and boy has it earned it. Sandy tropical beaches accent the colonial Mexican architecture and leafy palm trees that shade you from the tanning sun. And now that fall is upon us, there's no better time to escape to a place where the changing of the seasons hasn't brought a slight chill to the air. Take in the warm rays of sunlight on the furnished balcony or terrace that comes with every single room, and avail yourself of world-class spa treatments. So make sure you check out the Best Luxury Coastal Resort of 2011.
---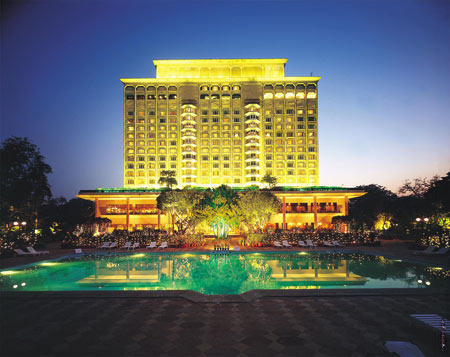 Tired of your typical vacation spots and looking to spice up your plans with a visit away from the norm? Then you'll love our new blog series, Emerging Destinations! We'll be featuring an exciting hotspot with every post that's not your typical resort. So whether you're looking for an exciting adventure or simply an escape to a new world, we guarantee to awaken the intrepid spirit in you, encouraging you to take a leap of faith and check out a new location for your next vacation!
Today's featured destination is New Delhi, India. New Delhi is one of the fastest growing cities in the world, and according to the National Geographic's Traveler Magazine, it's one of the most incredible cities of a lifetime to visit and explore. For your trip to this emerging destination, consider staying at the Taj Mahal Hotel. New Delhi has gorgeous ancient monuments including Humayn's Tomb and the Akshardam, a jaw-dropping Hindu temple, as well as a lively performing arts scene. Check into the Taj Mahal Hotel for a truly unique and eye opening experience. This luxury hotel has a warm, pristine lobby with details reminiscent of Mughal architecture. The Taj Mahal Hotel is an authentic showcase of artifacts, and the domes and panels perfectly compliment the marble fountain streams. Sound like the perfect escape from the hectic and an opportunity to see and view the tranquil beauty of a new destination? Then take the leap and connect with your inner self by booking your trip to India today!
In case you missed our first featured emerging destination, Ho Chi Minh City, Vietnam, you can check it out here!
---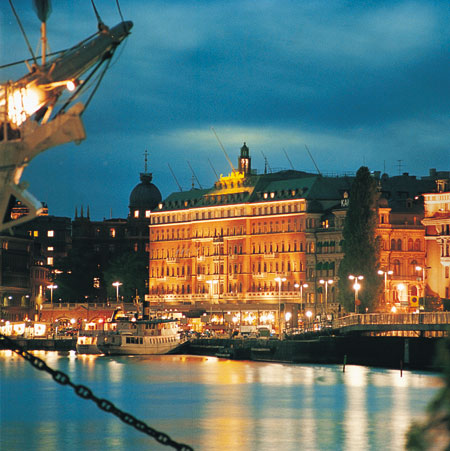 The underground suite at Sala Silvermine in Sweden is a sight to behold, if you can find the light switch. Once Sweden's most profligate, and profitable, source of silver, when the deposits began to dry up, the mine closed down for business. But some entrepreneurial spirits bought up the space to bring travelers a unique accommodation. Why choose such a property? Well, a mine is a terrible thing to waste.
Located 155 meters below ground, the suite itself was carved out of the rock around it by silver miners in the 16th century. The fixtures and furniture match the quicksilver hues of the rock, and the lighting makes the room itself seem to gleam. The only downside? Because of the limitations of running water that far down underground, bathrooms are 50 meters away and the showers itself are upstairs. You might find other locations that are more luxurious, but nowhere will you find a room as a unique as this one.
---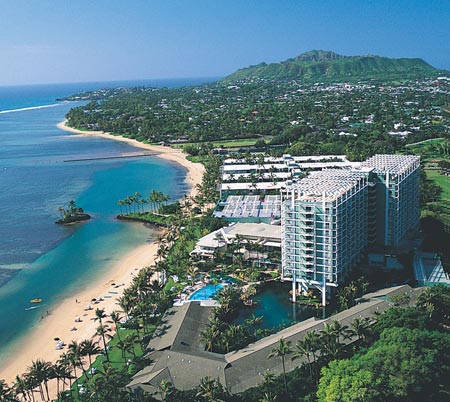 With the winter months rolling in, it may be time to steal away from the brisk winds and soon-to-be snowy sidewalks to the beautiful, warm, sunny beaches of Hawaii. The scenic islands of Hawaii offer something for everyone, so whether you want to go scuba diving, jet skiing, sailing, wind surfing, golfing, shopping, or simply want to sunbathe on the beach all day, Hawaii has something for you. Interested? Consider the Kahala Hotel and Resort in Honolulu. It's set on a secluded beach, making it the perfect place to find your Zen and take in the salty breeze and beauty of the clear blue ocean. If that's not enough to send you packing, consider this: The Kahala Hotel and Resort has a private, 26,000 square foot lagoon with its own resident dolphins! Embark on a Dolphin Quest and encounter these magnificent creatures face-to-face, in the water. So whip out your hula dancing skirt, start practicing your dolphin squeaks, and make a reservation for the Kahala Hotel and Resort today!
---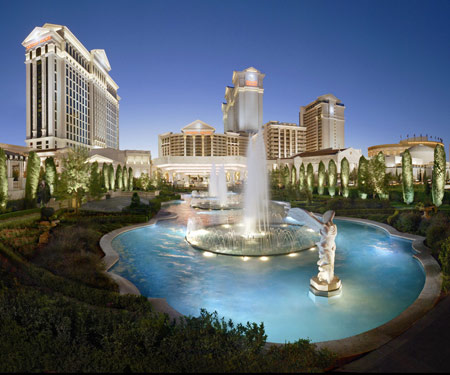 As TravelAgentCentral reports, Caesars Palace is beginning to take reservations for its new 668-room tower, and its accommodations are certainly befitting an imperial residence. The Octavius Tower, named after the given name of the Emperor Caesar Augustus, keeps with the Roman theme with elegant, austere marble floors made warm and inviting by extensive traditionally patterned carpets.
As with any good Roman palace, the rooms feature flat-screen tvs and plush velvet sofas. In lieu of the more period-accurate public baths, however, private bathrooms feature whirlpool bathtubs and glass-enclosed showers.
For a public space, the Tower expansion offers the appropriately understated Garden of the Gods, a pool and garden area perfect for lounging around as you munch on a bit of ambrosia.
So next time you're looking to go to Vegas, go check out the new addition to Caesars Palace (laurel wreath not included).
---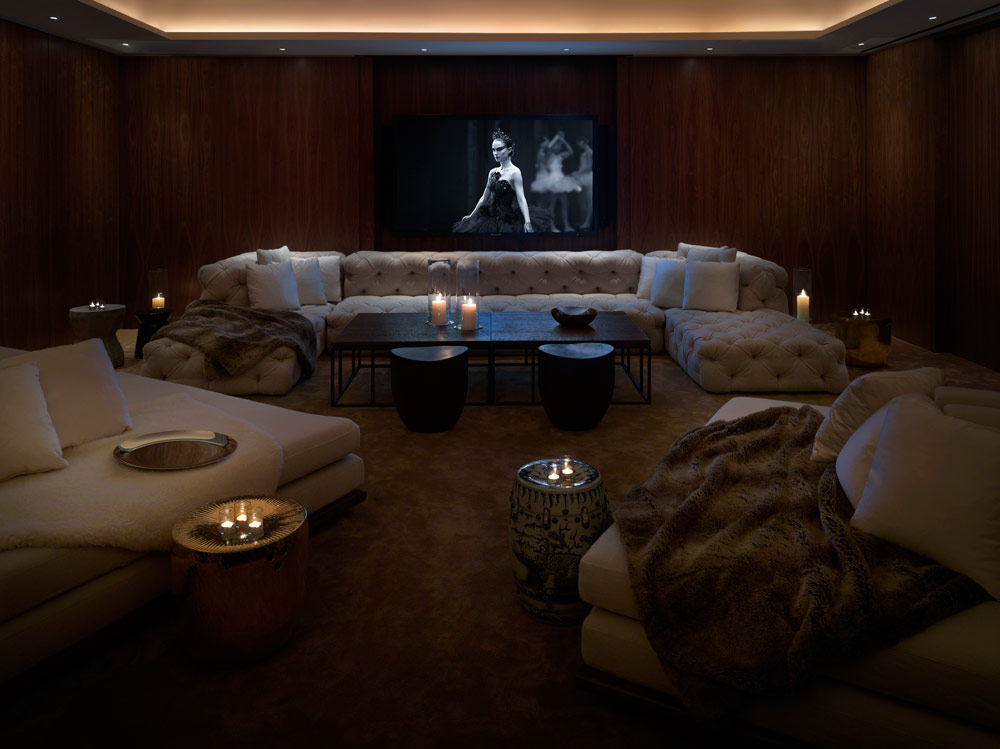 The Public Chicago just keeps coming up with something new. I just posted about them a couple of days ago, and already they're back with more interesting and innovative concepts. HotelChatter has released reports of their amazing, new room service. Classic room service is based on the concept of the full-service experience – because pure luxury is being waited on hand and foot. A butler brings the food to your room, and you go through an involved process of preparation and presentation. But the Public Chicago has smartly realized that sometimes guests prefer their privacy to an extra inch or two of service.
In this case, Public knows that discretion is the better part of more than just valor, and they offer an alternate room service model in addition to the standard. Often on vacation we want nothing more than to be left alone to lounge in our ultra-soft blankets, so the Public has adapted the philosophy of the convenience in non-interaction (see the self-checkout line at your supermarket) to luxury service.
Removing the pressure of having to look put-together and the hassle of removing unwanted dishes, the food is delivered in a surprisingly sleek brown bag with nothing but a discrete knock on your door. It's so circumspect; I'm half expecting them to offer a fake passport hidden in a false bottom with your every meal. While you might not be having a clandestine meeting with foreign intelligence agents, Public respects your desire for privacy and doesn't skimp on the quality. Look for this practice to catch on as more and more hotels cater to a modern sense of luxury. But don't worry if you prefer the classic; Public Chicago still offers the industry standard if discretion is not your cup of tea.
I've neglected to even mention some of the other spectacular reports coming out of this new hotel, such as the breathtaking views, complimentary bike rides, or fine dining. And if you're curious about the second part of the headline, I think this picture speaks for itself:
---
With the bustle of autumn upon us, kids back to school and the summertime lull over, I catch myself daydreaming about getting away to a place where I am treated like royalty. With the Fall Escape at Villa d'Este, overlooking the ethereal Lake Como just north of the historic city of Milan, that fantasy can become a reality. Built in 1568, the Villa D'Este has been the destination spot for noble families ever since, including the Queen of England herself. And it's no wonder; its 25 acres of gardens and majestic view over the lake have been painted and photographed for centuries. If you saw it hanging in a museum, you wouldn't believe it was real.
Maintained to preserve its original elegance, each of the Villa D'Este's unique rooms offers a variation on classical renaissance décor befitting of its status as one of the best in the world. So if you need a place to escape to this fall, don your purple bathrobe and look no further than the Villa D'Este, and prepare to be treated like a King (or Queen!).
The Fall Escape deal includes
• Breakfast at the restaurant or continental served in your room
• Free access to the Villa's state-of-the-art sporting facilities.
• Free breakfast and bedding for children under seven years of age.
• A substantial discount on room price over a variety of world-class options
---