LUXURY HOTEL INSIDER
The Luxury Hotel Insider
: Exclusive luxury hotel deals, features and special rates from the luxury hotel experts at Five Star Alliance.
Named one of Tripbase's
Best Luxury Travel Blogs for 2011
, below are Five Star Alliance's newest articles featuring exclusive information on luxury hotels worldwide including special offers and deals at the world's best hotels.
---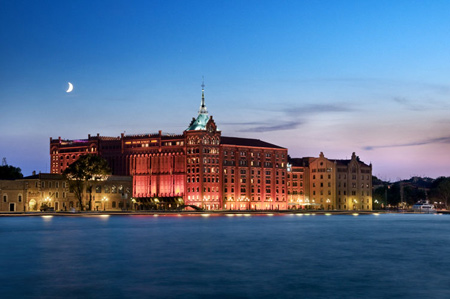 There's no better time than the holidays to experience Venice. (Can we say gondola rides for the kids with Santa Claus?) Experience an authentic Venetian Christmas with a festive break at the Hilton Molino Stucky Venice-- an ancient flour mill converted into a five-star hotel. Priced from just 249 euros per room, per night, the Christmas Package includes:
- 2 nights accommodation in a Deluxe Room

- buffet breakfast

-dinner at Rialto Lobby Lounge

- free access to the Fitness & Wellness Center

- Christmas gift upon arrival
The best part of all? Children under 18 stay for free, and kids under 5 get to eat for free.
---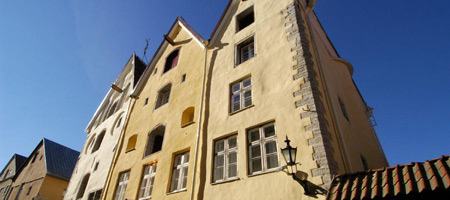 There are plenty of cities renowned for their superficial beauty: gorgeous city centers practically lined with monuments to the glory of architectural prowess and a developed tourism industry specifically designed to funnel you to the safest of orchestrated experiences. The façade is beautiful and idealized, but you never really see anything of the real city. And real cities have their own beauty to them – the beauty of people living their lives around you, the beauty of a city growing and changing beneath your feet.
In Tallinn, you can feel that pulse. It has all the same trappings and amenities of a modern European city, but everything feels more raw. You can touch the rough edges of the polished front, and that's where the beauty of Tallinn lies. From the hopelessly kitschy restaurants catering to the crowd that steps off the ferry from Helsinki each day to the street hawkers who sell coins with the faces of American presidents, completely unrelated to the monuments they stand in front of, everything in Tallinn feels somehow more genuine than tourist experiences elsewhere. Their tourist industry is so obviously a costume for the city that you can see right through to the heart of a people still growing into their newfound wealth and independence. And it's fascinating and captivating to behold, both in the mix of traditional culture with ultra-modern amenities and in the way the people themselves engage with you.
The new European Silicon Valley, Tallinn is experiencing the same tech boom that hit California a decade ago, and the influx of money has revitalized and restored a city with a history that dates back to 1050, when the fort at the heart of the old town was first constructed. Forging their independence most recently in 1991, the city is exploding upwards and outwards. Despite this growth, the entire city is easily explored on foot from any of the top hotels in Tallinn, such as the Hotel Telegraaf and The Three Sisters Hotel, who each bring a modern glamour to the traditional architecture. From these outposts, it's easy to take a bike tour of the city, visit one of the oldest forts in Europe, and explore towers and monasteries that date back to the Teutons.
If you're at all interested in history or modern culture, Tallinn is a growing European gem that you just can't miss.
---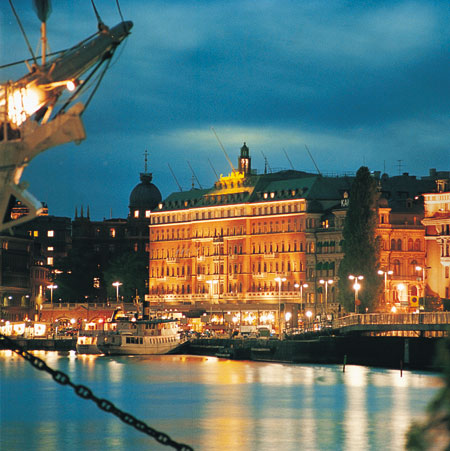 The underground suite at Sala Silvermine in Sweden is a sight to behold, if you can find the light switch. Once Sweden's most profligate, and profitable, source of silver, when the deposits began to dry up, the mine closed down for business. But some entrepreneurial spirits bought up the space to bring travelers a unique accommodation. Why choose such a property? Well, a mine is a terrible thing to waste.
Located 155 meters below ground, the suite itself was carved out of the rock around it by silver miners in the 16th century. The fixtures and furniture match the quicksilver hues of the rock, and the lighting makes the room itself seem to gleam. The only downside? Because of the limitations of running water that far down underground, bathrooms are 50 meters away and the showers itself are upstairs. You might find other locations that are more luxurious, but nowhere will you find a room as a unique as this one.
---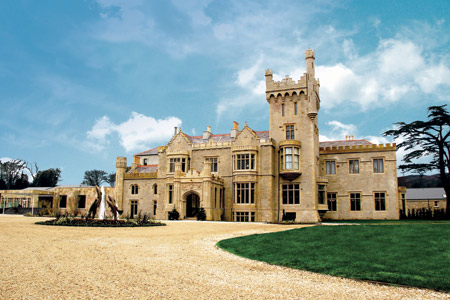 We understand that no one aims to come in second place; there is no recognition for mediocrity. We at Five Star Alliance understand better than anyone the importance of offering the most luxurious resorts in the world, so we notice what's going on in the industry, and it matters to us, because it matters to you. We'd like to welcome you to our new blog series, Best of the Best, where we'll be featuring the best and most luxurious resorts in various categories. But don't take our word for it. These resorts have been recognized as the best in the business by the prestigious World Luxury Hotel Awards, so you can relax and stop worrying about your upcoming trip, knowing that it truly will be the best of the best.
Today's featured locale is the Solis Lough Eske, recipient of the Best Luxury Countryside Hotel award in 2011, or should we say "best castle"? Located just outside of Donegal Town, Ireland, the Solis Lough Eske Castle is on the water's edge of Lough Eske and surrounded by the incredible Blue Stack Mountains. Like escaping into a fairytale, the Solis Lough Eske Castle has its spa facility located in the castle garden, providing you with every opportunity to relax and take in the natural beauty of Ireland. Looking for a thrill? The Solis Lough Eske Castle offers some of the best hiking, mountain biking, and surfing in all of Ireland. Whether you're looking for some peace and quiet or an adventure, the Solis Lough Eske Castle is the perfect and best destination for an escape into the magnificent countryside of Ireland.
Posted in:
Europe
,
Ireland
,
Donegal
,
Featured Luxury Hotels
,
Adventure/Ecotourism
,
Luxury Spas
,
Hot Spots
,
'Best Of' Lists
,
Luxury Golf Resorts
,
Our Favorite Sites
,
Historic Hotels
---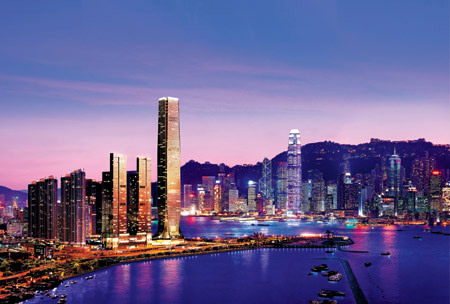 The 2011 World Luxury Hotel Awards have announced their Global Winners across a variety of categories, and we're confident that each of these hotels represents the finest in luxury accommodations. We'll be spotlighting many of these individually in the coming weeks and offering our critical commentary, but for now, take a look at the winners such as the Ritz Carlton Hong Kong, winning Best Luxury Hotel overall, and the Sandals Royal Plantation, the Best Luxury Island Resort.
Click here to check out the full list of best hotels, listed alphabetically by location so you can find the names of the top hotels in your vacation spot of choice, and search here if you're interested in booking any of the top hotels of 2011.
Posted in:
North America
,
Central & South America
,
Bermuda & The Caribbean
,
Europe
,
Asia
,
Africa
,
Middle East
,
Australia & The South Pacific
,
Hong Kong
,
Articles
,
Business Travel
,
Beach and Island
,
Hot Spots
,
'Best Of' Lists
,
Our Favorite Sites
,
Events
,
Casino Hotels and Resorts
---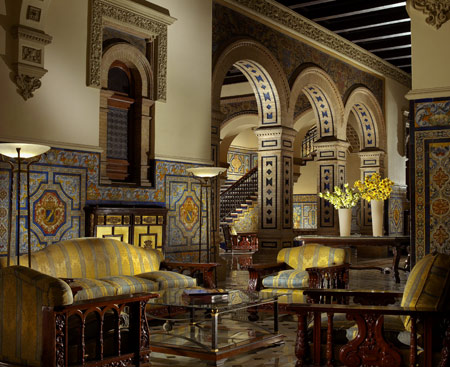 Seville, the capital of Andalusia, is a historic city with tiny, winding, bustling streets and a rich culture symbolized by Moorish influence. If you're in search of an energetic nightlife or a cultural excursion to discover some of the most renowned monuments in all of Europe, consider visiting the heart of Southern Spain.
In the center of Seville lies Hotel Alfonso XIII, named after the king who commissioned it 83 years ago. This luxurious hotel offers rooms with varying themes and styles including Isabelline Baroque, Moorish, and Castillian. Hotel Alfonso XIII is situated downtown, just minutes from the Royal Alcazar Palace and the Plaza de España, making this hotel the perfect, centrally located destination.
Seville has an incredible charm emanating from the streets, and the people have a very relaxed attitude about life. I encourage you to fully embrace the culture and see a flamenco show, or try the pairing of green olives with beer, or sip on a Tinto de Verano, which is a light, refreshing blend of red wine and lemon soda.
Be sure to get your shopping done in the morning or evening, as many store owners close down their shops for a few hours in the afternoons for a siesta. My recommended hotel is currently closed for renovations, but it'll reopen in March 2012, just in time for the beautiful spring months and Semana Santa, which is one of the most significant, traditional events in Seville. Can't wait that long? Consider some of the other incredible resorts located all over Spain, and get ready for a fiesta!
---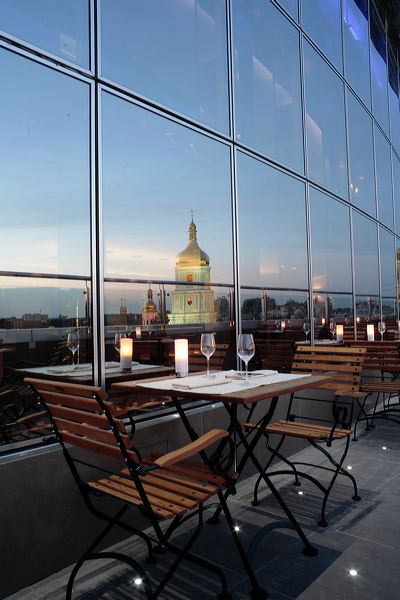 Ukraine (or Ykraina, as it is pronounced in the majority of the world), is a country that has some of the most incredible, lush hills rolling throughout its countryside and beautiful cobblestone roads throughout its cities. Granted, being Ukrainian myself, I'll admit that I'm slightly biased, but I guarantee you'll be awestruck by all Ukraine has to offer. Still don't believe me? I challenge you to visit the Breadbasket of Europe and see for yourself!
Kiev, Ukraine's capital offers everything and anything from fascinating museums, theaters, and ancient ruins, to contemporary buildings and breathtaking cathedrals. A wonderful hotel to consider for your stay in Ukraine is the Hyatt Regency Kiev. This luxurious hotel is located in the heart of the capital and is surrounded by the culture and history of Kiev's Old Town. Consider exploring Saint Michael's Golden-Domed Monastery and one of Kiev's most recognized landmarks, Saint-Sophia's Cathedral. Both attractions are walking distance from the Hyatt Regency Kiev. After a day of exploring the most beautiful monasteries and cathedrals in the world, consider perusing the diverse boutiques and shops on Kreshchatyk Street, where you'll find gifts and articles of clothing unique to Ukraine. Hoping to bring your kid(s) on your travels? The Hyatt Regency Kiev offers a phenomenal brunch on Sundays, complete with a children's playground, paint lessons, magicians, clowns, puzzles, and toys. Speaking of food, be sure to order pierogies (cheese and potato dumplings), and olivye (salad) during your visit, two of Ukraine's typical dishes that will complete your stay in the best country in the world!
---
Qatar Airways hosted a media reception at Dulles International Airport in Washington, D.C. on Wednesday, September 21, 2011. With the opportunity to attend the event, I thought you, our luxurious travelers might like an inside look into this luxury hotel in the sky!
Qatar Airways has earned the reputation of offering a luxurious experience the moment you set foot on the plane, but for us, the special treatment began the moment we arrived. Our evening started with champagne and hors d'oeuvres being served at Qatar Airway's downtown office. Afterwards, we proceeded to Dulles Airport, aboard a Reston's Limo Bus, giving everyone on board a flashback to senior prom. Upon arrival, we were taken on a tour of the airport and got a quick rundown of how the control tower manages incoming and outgoing flights.
We then proceeded to the best part of the evening, an on-the-ground tour of a Boeing 777. The sheer size of the plane was breathtaking, and it made you wonder for a second how a machine of that magnitude can fly. Our tour continued onto the aircraft, which had two business classes, accommodating 42 seats total. The plush, crimson chairs recline fully, and the pristine flight attendants pride themselves on providing five-star service. Qatar Airways prides itself on delivering individual service and catering to every passenger on board. There is no designated meal time; at any point during your flight you can enjoy anything off the unlimited menu that offers indulgences such as zucchini soup, salmon, and even ice cream. And by unlimited, they really mean unlimited. If you want eight servings of ice cream, you are more than welcome to it.
Our evening ended with an incredible dinner, and at that point it was quite clear why Skytrax voted Quatar Airways Airline of the Year in 2011. Qatar Airways flies to over 100 destinations, and since it is at the forefront of the luxury travel industry, it's bound to meet and exceed your expectations.
Bottom Line: For your next trip to a 5-star resort, consider flying with the leader in luxury, Qatar Airways.
(Photo via Qatar Airways)
---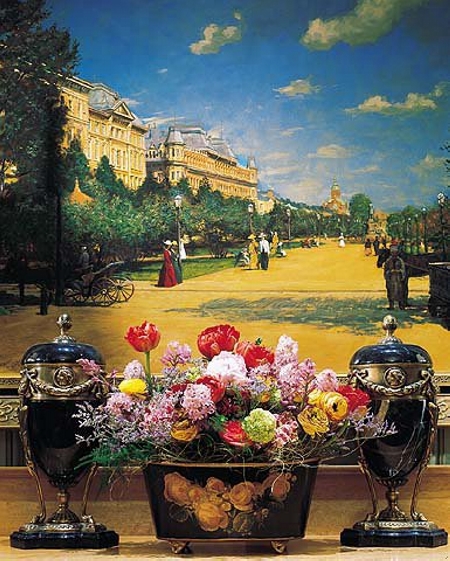 I last traveled to Helsinki on the summer solstice, in order to see the light dip barely below the skyline, the rim just kissing the hilltops before rising again to usher in a new day. It was every bit as surreal as I imagined it would be. Without darkness, the days blend together as if drawn with pastels; you can tell one from the next, but the edges are blurred and indistinct. In the summertime, Helsinki is gorgeous. Bordering on the Baltic Sea, the city embraces its harbortown personality. The fresh fish market along its dockside offers the finest in local cuisine – some of the fish is sold right off the boats on which they're caught, and the fruit sellers bring their wares from outside the city to set up rows of stalls. Easily the best meal I ate in my whole time there, it's impossible not to salivate at the thought of some fresh Finnish fish.
And it's not far to the ferry that shuttles tourists and locals alike to Tallinn, the neighboring capital of Estonia. Only a pair of hours on the boat (which boasts tax-free shopping and high class amenities) and you're at one of the most up-and-coming cities in Europe, one that deserves a post in its own right.
Just be forewarned: don't go to the city on the solstice unless you have more than a few days to spend. The locals of Helsinki abandon the city for the forest for a few days and everything shuts down. While you are free to walk the streets of a ghost town of more than 500,000, which is an experience in and of itself, it's probably better to come a few days earlier or later to catch the amazing daylight hours in a city that's open for business.
And when it comes to staying in the city, there's a clear forerunner in accommodation options. Opened in 1887, the Hotel Kamp is just 500 meters from the dockside market and adjacent to the Esplanade Park, a large pedestrian zone that acts as the heart of the city. If you want to see the best that Finland has to offer, use the Hotel Kamp as your base of operations while you explore a beautiful and welcoming city.
---
We return now to our series of fantastical destinations as well known for their stories as their reality. [For previous installments, read about New Zealand and Crete.] Today, we visit another kind of fantasy: Paris, the city of love and home to the dreams of many.
Part 3 - Paris
So famous for being the romantic capital of the world that an entire movie was made about it as a setting for love stories, Paris is a city of wine and of cafes. But love is not all that happens in the cafes of Paris. Two locations stand out today as sites of some of the most famous movie scenes of our time.
The Café des Deux Moulins is famous for its art deco style and fine food, but it's even more well-known for the fantasy character who once worked there. Located in Montmartre, the small café played home to Amélie, and it was here that she dreamt of happiness and set out to find it for others. The Crème Brulée is now named for this sweet girl who helped so many, and many flock to the Café to see her .
The Café Debussy, on the other hand, doesn't exist either in real life or in the fantasy world where it featured prominently. Actually a deli called Da Stuzzi that was repurposed for the Christopher Nolan film, the Café Debussy explodes in a shower of rubble as Inception's dream-world destabilizes around it. This quiet deli located on a side street hasn't been overwhelmed by the crowds of Inception-lovers, and it is a lovely place for lunch, run by a true local who only wants her shop to do well. In that sense, Da Stuzzi is the perfect fantasy location. The humble reality of the spot is almost bigger in your mind than the stars who once sat there.
So next time you're in Paris, it's worth making a trip out of your way to see these gems.
---