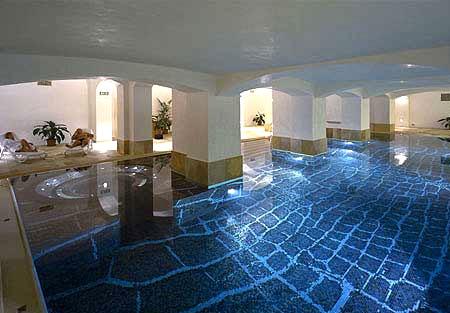 We've all made New Year's resolutions and managed to stop going to the gym or taking those cooking classes come February. This year, make a commitment to a simpler, more fulfilling resolution: travel more. Take in what the world has to offer, and do it in style. Be sure to keep up with our new blog series where we'll be featuring an incredible destination everyone should visit in his/her lifetime. Consider this list a tool to give you a few ideas and inspiration on exciting places to go, where to stay, and what to see!
Our first feature destination today is Prague, Czech Republic.
About Prague:
Prague, the beautiful capital of the Czech Republic has a rich history and culture running through its narrow, cobblestone streets. Prague is a city of resilience, persevering through floods, fires, and invasions, making it extremely unique and captivating. This city's breathtaking churches, Gothic-style architecture, the castle, and the Charles Bridge all make this one of the most incredible cities in Europe.
Must-See Attractions:
The most famous landmark is the Prague Castle, which is the largest castle complex in the world. It is open daily and is home to the Czech Crown Jewels. Witness the changing of the guard at the top of every hour and opt in for a guided tour to take in the history and beauty of the castle. Another must-see attraction is the Charles Bridge, which is the oldest bridge in Prague. Both ends of the bridge are reinforced by towers, and the entrance gate is beautifully adorned with Gothic sculptures. For other must-see attractions, we encourage you to explore the list of the Top 10 Prague Monuments, put together by PragueWelcome.com
Local Cuisine:
Be sure to try the pork or beef dumplings called 'Knedliky,' fried cheese, and their onion and garlic soup. And of course, be sure to try traditional, Czech beer as well!
Luxurious Accommodations:
Prague has 26 luxurious hotels. A few worth checking out are the Augustine and the Boscolo Carlo IV. The Augstine has been created from several buildings, including the 13th century Augustinian St. Thomas Monastery. The hotel's beautiful rooms all have stunning views of the courtyards, the monastery chapel, or Prague Castle. The Boscolo Carlo IV is another incredible hotel, and it offers unique amenities such as a Cigar Bar and an indoor pool with a striking Mosaic floor. This hotel encompasses a magical blend of the past and future in its architectural design and room décor.
Have you been to Prague? Where did you stay? We encourage you to get involved and tell us about your excursions on our Facebook or Twitter page!