The Best Luxury Hotels in Lake Placid
Tucked away in the Adirondack Mountains in upstate New York, Lake Placid is well known as the winter Olympic village and gorgeous vacation spot on the lake.
The luxury hotels and resorts are located in Lake Placid, New York and epitomize the true, exclusive mountain retreats from the Great Camp era.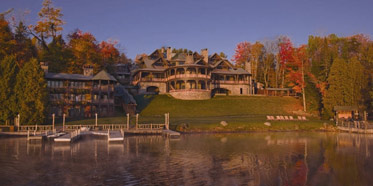 The ski jumps greets visitors as they enter the village of Lake Placid. Lake Placid Lodge has snowshoes and cross-country skis for guest use. Whiteface Mountain (30 minutes from the Lodge) boasts the longest vertical drop of any Eastern ski mountain. Whiteface is an exceptional place to ski: families will find gentle slopes; aficionados will love the difficult runs and wild terrain. Nearby Mt. Pisgah mountain offers day and night skiing.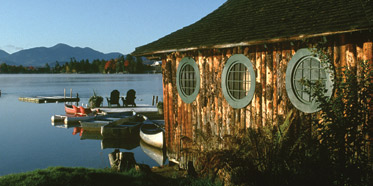 Located in the Olympic village of Lake Placid, Mirror Lake Inn is a traditional Inn on the lake shore with all the amenities of a modern resort. Cross-country ski on the 26 mile Jackrabbit Trail, take a bobsled or luge ride, toboggan down the chute on Mirror Lake, snowshoe, ice climb,ice-skate, and more. For alpine skiers, Whiteface Mountain offers excellent skiing for the entire family. There's also Alpine Skiing at Mt. Pisgah.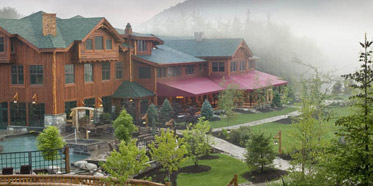 During the Great Camp era, the Northeast's most prominent families gathered their finest belongings and set out for true family retreats in the Adirondacks, retreats that defined the modern-day meaning of leisure. The Whiteface Lodge Resort and Spa renews this tradition in the quaint village of Lake Placid, New York. A luxury resort and private residence club, The Whiteface Lodge affords the rustic sophistication of the Adirondack Great Camps with refined service...