Shangri-La Hotel Beijing Hosted Top Players for the 2011 China Open Tennis Tournament
---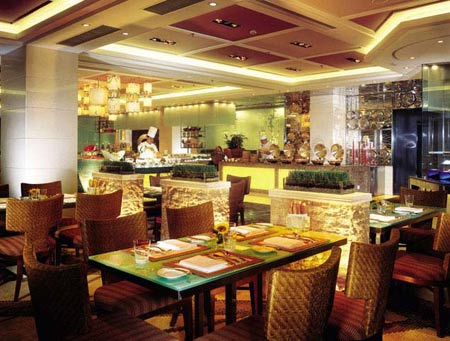 No surprise to see the Shangri-La Hotel, Beijing selected as the official hotel for the 2011 China Open Tennis Tournament for the eighth year in a row. The staff has been highly trained to attend to the world's top tennis stars-- working with the players' nutritionists on specific dietary needs,* talking with their trainers about customized exercise programs and specialized massages. And of course handling all that extra laundry! A team of personal butlers was on call to make the players feel at home.
The world's top-seeded tennis stars played the China Open from September 30 to October 9, 2011, and the Shangri-La Hotel, Beijing hosted more than 300 guests who attended the event. The hotel was also the official caterer for VIPs at the VIP lounge.
*Over the 10-day period, the hotel's chefs sourced highly nutritious ingredients in preparing carboydrate- and potassium-rich meals, amounting to at least half a ton of pasta and half a ton of bananas, 3,000 eggs, 500,000 ml of olive oil as well as truckloads of seasonal greens and fresh fruits.
Related Article: Personalized Gourmet Package at Shangri-La Hotel, Beijing
---