Ritz Carlton Atlanta is Sizzling with Its Southern Cooking Demo Series
---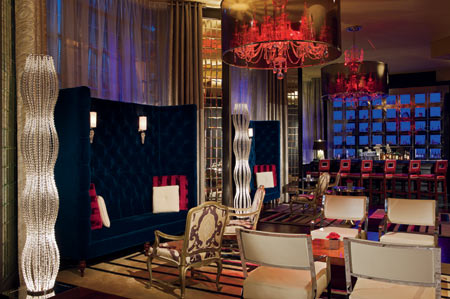 Love Southern food but don't quite have all of the techniques and skills down to prepare a gourmet meal? The Ritz Carlton Atlanta has you covered with its new Southern Cooking Demo Series. Brian Jones, chef at Atlanta Grill, will entertain and educate attendees with the preparation of regional specialties in a casual setting starting off with Low Country Deconstructed on September 20th, 2012.
Participants will taste small plates from a three-course menu paired with cocktails and regional wines and beers. Tomorrow's creations will include St. Cecelia Punch or Plantation Punch as the cocktail, Pâté of the South: Pimento Cheese Three Ways, Cheese Straws, Pickled Shrimp Terrapin Golden Ale, Rye Pale Ale and All American Pilsner as appetizers, Savannah-style Purloo, Carolina Gold Rice and Coastal Seafood Cracklin' Cornbread Terrapin Hopsecutioner, Monk's Revenge and Pumpkin Fest as the main course, and Muscadine and Port Syllabub, Benne Seed Cookies as dessert.
Classes are $75 and include tax and gratuities, and the class is offered September 20th, October 18th, and November 15th. Each class will begin at 6:00pm, and is limited to 16 guests, so make your reservations and sign up to learn how to cook Southern style dishes soon!
---