What's Up with the Island Hotel (former Four Seasons) in Newport Beach?
February 3, 2006By: Mary Winston Nicklin
---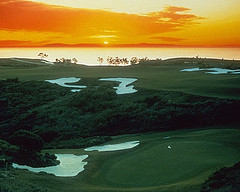 TripAdvisor reviews are pretty shameful, resounding with sentiments of disappointment about the overpriced little rooms and office park location. Has the hotel slipped since it lost its Four Seasons identity? Or have the negatives always plagued this place? Though certain trademarks—awesome eats, exquisite balcony views (over the Fashion Island shopping mall, the Pacific shimmers in the distance), superior service and a damn good spa—have stuck around, despite the management change. Besides, where else is there to stay in the OC?
---
Related Hotels