Tips on Building a Hospitality Brand in China from InterContinental Hotels
---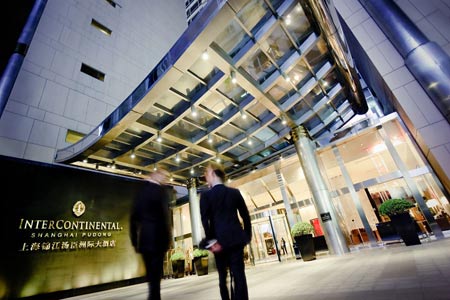 A fascinating Wall Street Journal interview with Andrew Cosslet, Chief Executive of InterContinental Hotels Group, dishes some food for thought. IHG was the first international chain to enter China in 1984 and will be opening four more hotels soon, bringing the total to 132 properties in China. Cosslet has learned some lessons on building a brand there, which he shared with The Wall Street Journal Scene:
1. Follow the pyramid. "Always enter a market with a five-star hotel, and then spread out from there with your boutique concepts and mid-market hotels."

2. Don't skip breakfast. Apparently people like to eat breakfast, especially in midrange properties such as the Holiday Inn Express, an IHG brand. "We have these amazing cinnamon rolls in the U.S. as our trademark breakfast item," says Mr. Cosslet. "In China, we are trying to develop a signature congee that really hits the spot."

3. Be auspicious. The company takes feng shui seriously during the construction and designing process – beams are never placed over the ceilings and mirrors never face the bed directly, for example – and it always consults a master before scheduling an opening date.

4. Double the staff. The staff-to-customer ratio in IHG hotels in China is more than double that of elsewhere in the world.

5. Double the fun. "There are more banquets and parties in our properties in China than anywhere in the world," says Mr. Cosslet, noting that events make up more than half of IHG's food and beverage revenues in the region.
---