The Girl in the Camel Coat: Cocktails for London Fashion Week at The Trafalgar
---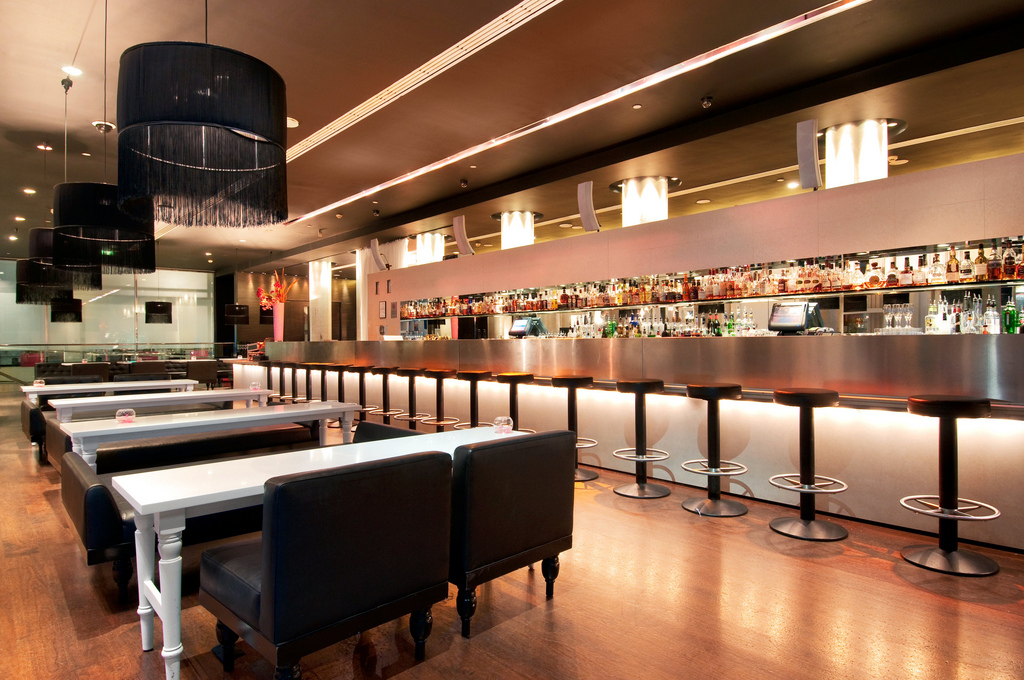 Just in time for
London Fashion Week
,
The Trafalgar Hotel
-- smack dab in the heart of the capital-- is launching a limited edition range of cocktails and desserts inspired by the latest catwalk trends. Long a favorite of the fashion in-crowd, The Trafalgar is a stone's throw from Somerset House where LFW takes place. Available September 1 - September 30, 2010, this fashion-led menu of stylish cocktails and sweet treats can be savored at the hotel's Rockwell Bar. Cocktails are £10 each, while the dessert-- the Autumn Winter Assiette (a chic trio of chocolate, hazelnut and coconut desserts perfect for sharing)-- is £7.50. Paying tribute to the season's biggest trends, the cocktail selection is as follows:
Nude Lace: Indulge in the sexy allure of the romantic lace trend - this cocktail seduces with a smooth blend of creamy Mozart white chocolate liqueur with a devilishly decadent kick of Sauza tequila and the suggestion of coffee to finish.
Pretty Poetess: Strong, classic and sensual, this cocktail is all woman - with a hint of romantic bohemian, which is a big trend for this season. Golden rum is stirred over ice with a hint of warming spice from our own green cardamom syrup and a slight herbaceous character from Angostura bitters.
The Girl in the Camel Coat: They say Camel is the new black for this season - get a taste for the trend with this wonderfully warming cocktail. Grand Marnier is used to deliver a citrus compliment to the chocolate dusting on this little sipper. A sweet nature but a hidden tequila temper.
---