Thai Cooking Classes, Yoga, and Sea Turtle Rehab with Phuket's Aleenta Resort
---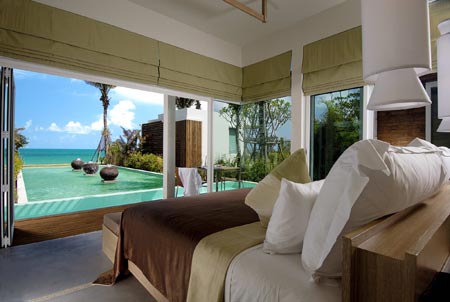 Now's the time to travel to Thailand.
As we've reported recently
, luxury hotels in Bangkok and the islands-- faced with lower tourism numbers-- are rolling out the discounts to entice travelers back to Thailand. Score luxury for less and get your sunshine fix in a tropical paradise with the
Aleenta Resort
, perched on one of Phuket's most pristine and private beaches with staggering views of the Andaman Sea. More than just a spa and beach destination, Aleenta offers some unique activities, including guest participation in the
on-site Marine Turtle Foundation
, dedicated to the conservation of Thailand's four threatened turtle species. What's more- the resort offers Thai Cooking Classes and a stellar yoga program in addition to the "normal" resort recreational activities of boating, yachting, snorkeling, cycling, and sun-bathing on the sand. Both "early bird" and "last minute" rates are available at
Aleenta Resort
.
---