Ponta dos Ganchos, Brazil: A Romantic Candle-lit Dinner on a Private Island
September 24, 2010By: Mary Winston Nicklin
---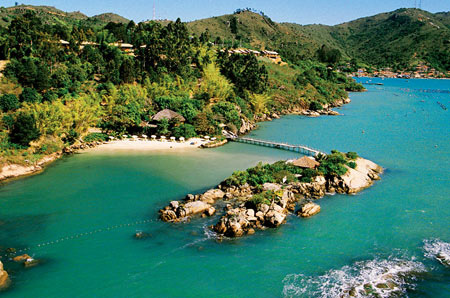 Another reason to love the
sexy beach resort
on Brazil's southern coast near Florianopolis:
an exclusive dinner experience available nightly
for one lucky couple. Tuck into sophisticated Brazilian specialties over candlelight, surrounded by the lush vegetation of the inhabited private island just offshore from the resort's main beach. The shore is lit with torches, and the only soundtrack is the lapping of waves against the sand. A private butler attends to your every whim. Reservations are strongly recommended.
Related Article:
Best of Brazil: Ponta dos Ganchos Exclusive Resort, Emerald Coast
---