Pig out at Cochon 555, a Creative Culinary Experience, at Boston's Liberty Hotel
---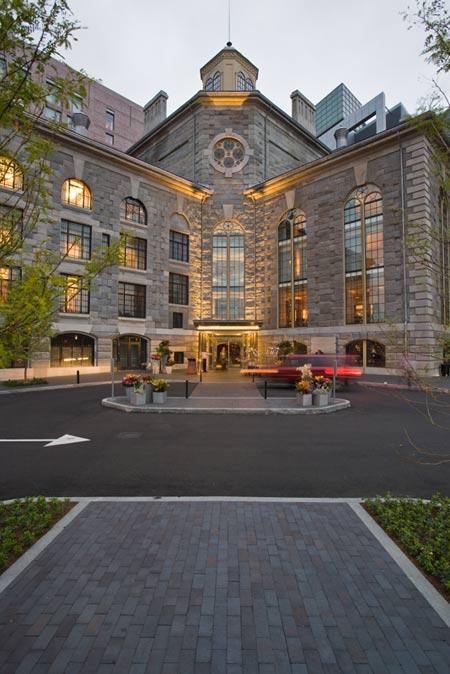 The
talked-about
Liberty Hotel
is the Boston venue for the 2010 US tour of
COCHON 555
, a not-to-be-missed culinary experience featuring five chefs, five winemakers, and five pigs.
SF Weekly
calls it "a touring porcine bacchanalia-slash-competition" and
Food + Wine
magazine exclaims, "Over 300 pounds of porktastic goodness!" A tribute to heritage breeds, local chefs, and family-owned wineries, COCHON 555 will bring together New England's celebrated chefs who each prepare a heritage hog from head to toe in a friendly competition. The winner, crowned "Prince of Porc," is judged on creativity, utilization, and overall best flavor. Join the fun at
The Liberty Hotel
on March 28th by booking the special COCHON 555 overnight package, including accommodations, two tickets to COCHON 555, and a signed hardcover copy of
Pig Perfect: Encounters with Remarkable Swine and Some Great Ways to Cook Them
by Peter Kaminisky. This package is available March 27th and 28th, 2010.
---