Pay to Use a Towel at the Tune Hotel, London's Newest Low-Cost Hotel
---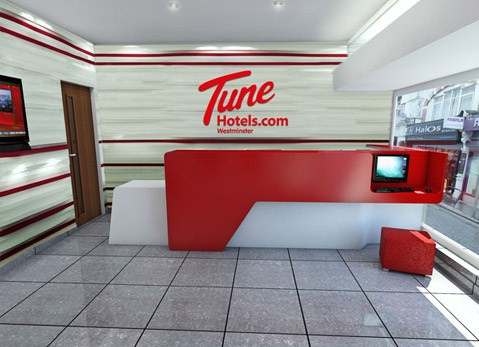 You heard that right. At the new
Tune Hotel
in Westminster, you can score "5 star beds at 1 star prices"- to quote the official website- by paying for "amenities" like television and towels. Like a no-frills airline, this budget hotel charges for just about everything you can think of. "Optional add-ons" include breakfast sets, air-conditioning, towel rental and toiletries, hair dryers, Internet, TV and entertainment, even the housekeeping service.
As described by the BBC News
in an illustrative video, "The Tune hotel in Westminster takes the low-cost business model to the extreme. Unlike Easyhotel it even charges guests for using a towel." The advantages? Rock-bottom prices at a city-center location. Promotional rates can be had for as little as £9. (And this summer, the hotel gave away 1000 rooms for a penny each.) Typical room rates start at £35.
---