New Orleans Hotels are Back in Business!
October 31, 2005By: Mary Winston Nicklin
---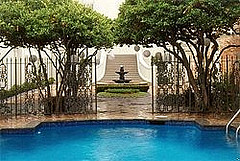 P.S. A follow-up to my post a few days ago… The New York Times "New Orleans Watch" includes a hotel status report with a list of all the hotels open in the city. Including some of my favorites like the JW Marriott, International House, Le Pavillon and the Monteleone. Come on down south, y'all! The price is right.
---
Related Hotels