Magical Winter Days in Florence with Rocco Forte's Hotel Savoy
---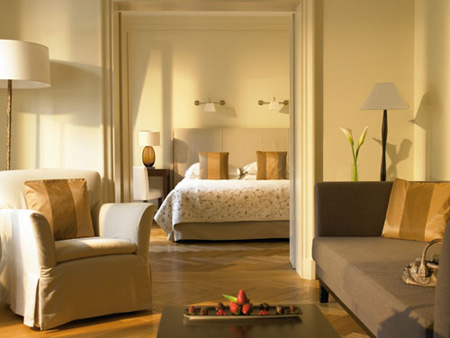 If you're lucky enough to pass through Florence during the holiday season, you'll be treated to endless yuletide delights: the city's sites decked in colorful lights, ice-skating on Piazza della Liberta, a festive market on Piazza Santa Croce brimming with handmade gifts, concerts and performances, and the huge, illuminated tree on Piazza della Republicca. But after New Year's Eve is just as fine a time to visit Florence. The winter sales start on January 7 so you can pick up some fashionable bargains; February's Artisan Chocolate Fair means all of Tuscany's finest chocolatiers descend on Piazza Santa Croce; and new exhibitions include a celebration of trompe l'oeil at the Palazzo Strozzi. Best of all: When you take a winter break in Florence, you can explore the magnificent Renaissance city without the crowds.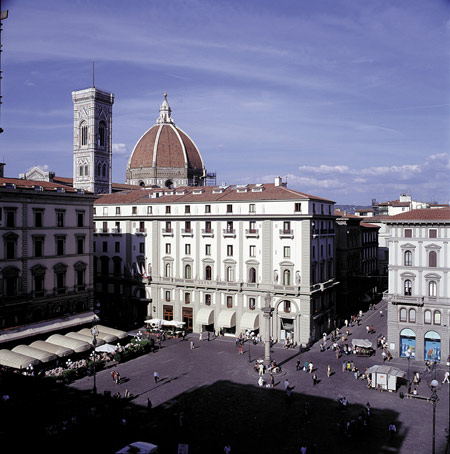 Book a winter stay at the Hotel Savoy, the stylish luxury hotel that's part of the Rocco Forte Collection, and you'll find the Duomo just around the corner and the Uffizi just a short walk away. Several packages look enticing:
Festive Florence Package, available from December 19-29, from 420 euros: overnight accommodation, daily Buffet Breakfast, Christmas delights in room upon arrival, and a spending credit of 50 euros per room, per stay, applicable towards Restaurant charges.
Winter Days Package, available til February 28, 2010, from 420 euros: 2 nights accommodation, daily Buffet Breakfast, a hot chocolate and cake served at L'Incontro Bar, and a seasonal dinner at L'Incontro Restaurant.
European Winter Offer, available til March 1, 2010: Book 3 nights or more and receive up to a 33% reduction on the Bed and Breakfast Rate.
---