Le Spiderman, Alain Robert, Climbs to the Top of Burj Khalifa in Dubai
---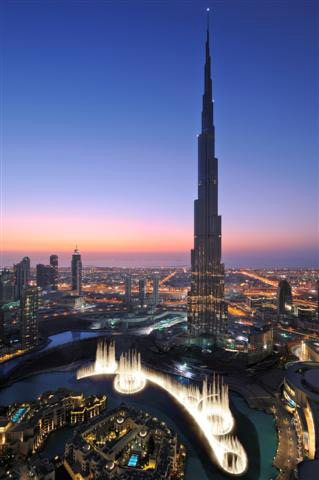 It took him just six hours to scale the tallest building in the world. Known for his "death-defying stunts"-- climbing skyscrapers around the world without safety equipment--
"Spiderman" Alain Robert
has successfully added another notch to his belt.
On Monday, the French urban climber topped
the
Burj Khalifa
, the soaring glass tower in Dubai that's home to the
Armani Hotel
. "Le Spiderman" has scaled some 70 skyscrapers, but complied with safety regulations for this latest stunt, using a rope and harness. He even summited the tapered spire above the top floors of the building, 2,717 feet above the ground. Robert finished the climb in the darkness.
---