Key West's Reach Resort Goes Green
---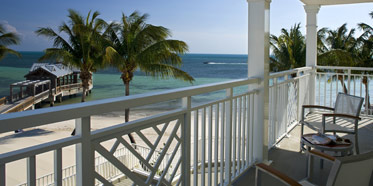 Key West is known for Hemingway, Jimmy Buffett, and its laid-back vibe. So it makes sense that Reach Resort is going green. As part of The Waldorf Astoria Collection, the luxury resort has recently undergone a remarkable eco-friendly conversion. Just a few of the improvements they have made include:
*7+ MILLION gallons of water saved per year in the laundry recycling system
*Energy Management System controlling all public area climates
*Reclaimed water for irrigation used Resort wide
*Towel reuse program and guest recycling initiative in guestrooms
*Low flow toilets and faucets, to save and conserve water
*Energy efficient lighting and timers throughout the Resort
*Environmentally friendly Green Lodge approved cleaners used in all resort areas
*Utilization of post consumer (recycled) paper goods
As one of the few Green Power Partners in Key West, Reach Resort is dedicated to preserving the remarkable habitats and surroundings of the Florida Keys, reducing our carbon footprint, and implementing green policies throughout all areas of the resort, from guest recycling programs to energy management, water conservation, advanced technology air filters, and much more.
---