Hawaii Prepares for Opening of Disney's Aulani Resort, a Destination for Families
---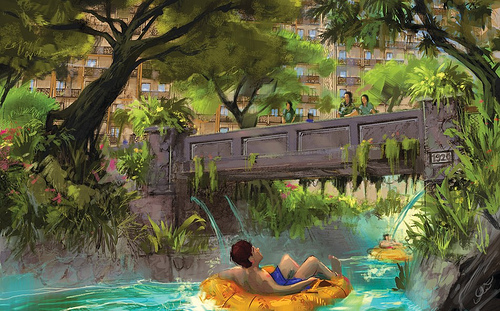 Come 2011, Mickey Mouse will stake his claim to the Hawaiian island of Oahu. Nestled next to a sand-fringed blue lagoon,
Aulani, a Disney Resort & Spa
will be located on 21 oceanfront acres on the western side of the island. This is the first "stand-alone family destination resort" for Disney and the facilities promise to be extensive. Think snorkeling lagoon, various Kids Club programs, and a lazy river for tubing. Not to mention the adult-friendly spa and golf course. Guest room tally at the $800 million resort: 360 hotel rooms and 481 two-bedroom timeshare villas overlooking the ocean. Curious about the
name
? Aulani means "the place that speaks for the great ones" or "the place that speaks with deep messages."
Image (artistic rendering) via Travelagentcentral.com
---