Green Hotels: The Urban Garden at Baltimore's InterContinental Harbor Court Hotel
---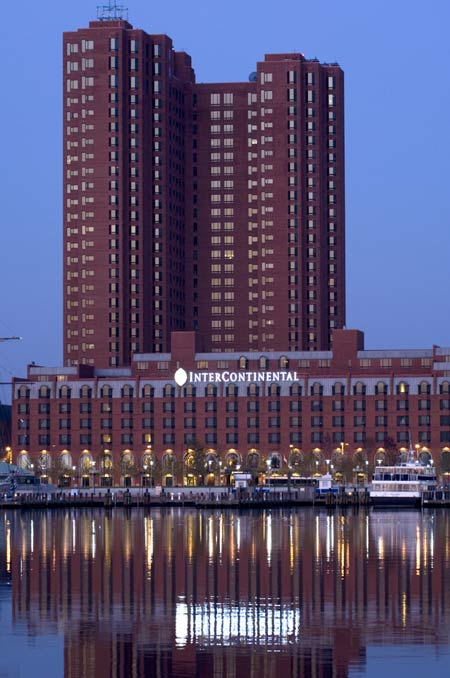 Farm-to-table cuisine is all the rage these days as the "eat local" movement gains momentum across the country. From
San Francisco
to
Atlanta
, hotels are participating in this important trend. Some are taking it one step further, not only purchasing produce from local farmers but also planting gardens on their premises.
As recently reported by Peter Greenberg
, the
InterContinental Harbor Court Hotel
has created a green space smack dab in the middle of urban Baltimore:
"The hotel planted a 600-square-foot garden with more than 400 plants, vegetables and edible flowers. The neat thing here is that since it was just planted, guests can watch its progress and then return in a few months to see those ingredients used in the menu."
The Harbor Court's restaurant, Brightons, serves flavorful cuisine featuring seasonal produce and local favorites like crab cakes and rockfish. Overlooking the Inner Harbor, the hotel has extensive facilities: a rooftop fitness center with views, an indoor pool, racquetball and tennis courts, and a full-service business center. Tip: The hotel is offering a string of tempting packages this summer including an insider's Baltimore Aquarium experience and a cruise package, which lets guests park a vehicle for up to seven days when embarking from Baltimore on a cruise.
---