Girls Getaway to London: Pampering at The Montcalm Hotel
---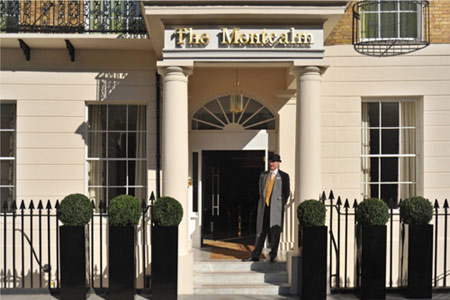 "In my view, London is one of the only cities in Europe (along with Rome, Paris, and Istanbul) that can fill an entire week with blockbuster sights and experiences," says European travel guru Rick Steves, who suggests returning time and time again to check out the sights.
In a recent article in the San Francisco Chronicle
, Steves gives a slew of tips for "taming London in a week." Why not make a girls' getaway out of it with a stay at The Montcalm, a new luxury hotel in the heart of town? Located at the top of Park Lane,
The Montcalm
has contemporary guest rooms emphasizing luxury comfort, a fitness room with an indoor exercise pool, and a state-of-the-art spa.
With the "Montcalm Pampers Ladies" package
, you'll get a complimentary aromatherapy full body massage, full English breakfast for two, a 20% discount on all beauty treatments at the spa, free chocolates and a bottle of Champagne in your room, mineral water and fruit, along with a selection of complimentary magazines. Subject to availability.
---