Free-Dive in the Turks and Caicos with the World Record Holder at Amanyara
---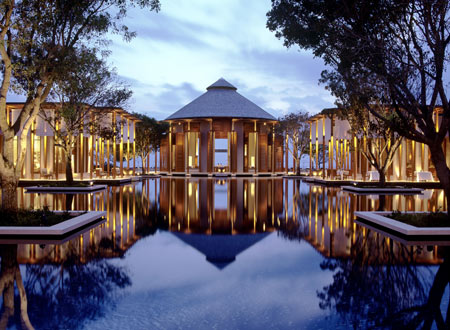 How do we love
Amanyara
? Let us count the ways. True to Amanresorts' philosophy, the resort is defined by a sensual, contemporary design created in harmony with its setting: the tropical island of Providenciales in the Turks and Caicos. 40 luxurious pavilions edge the fine sandy beach. There's a drop-dead gorgeous pool that offers uninterrupted views of the sea. Plus: a serene spa, yoga, tennis. And the turquoise Atlantic with unrivaled diving opportunities. In fact,
Amanyara
has a special program for February; the resort has invited free-diver and world-record holder Tanya Streeter to host private lessons for guests. (Now a reporter on underwater experiences for BBC, Tanya can hold her breath for six and a half minutes.) She will join guests scuba diving and in underwater photography courses. In the evenings, she'll host screenings of her documentary
Diving with Whales
, about the migration of humpback whales.
---