Big Apple Artistry: SCOPE New York to Offer Contemporary Art
---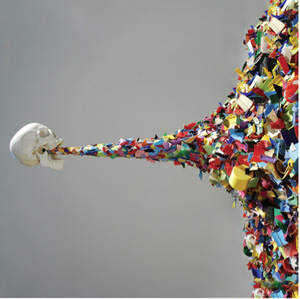 Art lovers start your engine:
SCOPE
has launched its 2011 season with its flagship fair,
SCOPE New York
, greeting the balmy spring breezes with a slew of artistic offerings poised to shock, seduce and surprise.
SCOPE New York has expanded its offerings to a 60,000- square-foot hall on the West Side Highway, minutes from The Armory Show, running from March 2 – March 6, representing more than 50 galleries from four continents and sixteen countries including China, Mexico, Japan, Korea, Brazil, Italy, France, Belgium, the Netherlands, Norway, Switzerland, Germany, UK, Spain, and Canada.
SCOPE New York will gather collectors, curators, artists, critics and art lovers together to view solo and thematic group shows offering an impressive slice of the contemporary art market. 2011 will also find expanded programming in partnership with local and international cultural organizations featuring film, music, installation and performance.
With over 40 fairs spanning a decade of avant-garde offerings in Miami, Basel, New York, London, and the Hamptons, SCOPE Art Show's garners critical acclaim, with sales of over $150 million and attendance of over 400,000 visitors.
Photo courtesy of: Spinello Gallery | TYPOE | Confetti Death, 2010
---