Assessing Aujourd'hui: The Best Restaurant in Boston?
January 5, 2006By: Mary Winston Nicklin
---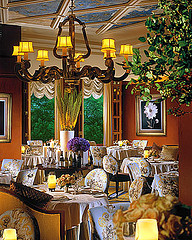 Is Aujourd'hui really all that? Sure, it's got a choice spot as the dining room for the old-world-elegant Four Seasons Boston, views of the Public Gardens, a French menu as decadent as the decor. And it's one of only two in Massachusetts to receive the AAA Five Diamond Award, Zagat drools over it (#1 in Boston in almost every category), and both Food and Wine and Gourmet magazines claim it's the best restaurant in Boston. I still need convincing.
---
Related Hotels