LUXURY HOTEL INSIDER
The Luxury Hotel Insider
: Exclusive luxury hotel deals, features and special rates from the luxury hotel experts at Five Star Alliance.
Named one of Tripbase's
Best Luxury Travel Blogs for 2011
, below are Five Star Alliance's newest articles featuring exclusive information on luxury hotels worldwide including special offers and deals at the world's best hotels.
---
From Kim Severini, Vice President of Sales & Strategic Marketing North America, Red Carnation HotelsIt's about time someone published a thorough tips list for women travelers. Red Carnation Hotels did just that, in counseling solo women travelers on all matters safety. (Though we are a bit perturbed by #34. Bathroom floor prowlers? As if.)
SAFETY FOR FEMALE TRAVELLERS The Red Carnation Hotel Collection is pleased to provide 50 proven safety tips for women.

As with all such advice, some of it may seem overly cautious, alarmist even. But the cliche holds: it's better to be safe than sorry, especially when you're in unfamiliar surroundings. By observing these commonsense rules, you can enjoy trouble-free and secure travel just about anywhere in the world.

Choosing your hotel
1. Think intimate: small is smart. The staff should be able to distinguish between guests and strangers, and the hotel management will have taken a closer interest in its staff. Just as importantly, the smaller the lobby, the more unfamiliar faces stand out.
2. As a rule of thumb, affluent residential areas have more efficient transportation and streets that are less threatening for newcomers. Ask a female hotel employee whether she feels safe in the area at night.
3. A reception and concierge desk near the entrance is a useful deterrent to intruders.
4. The hotel should ensure privacy for guests checking in: no one should be able to overhear your name, room number, or other personal information.
5. Your room number should be written on the key envelope, not mentioned aloud or inscribed on the key so that anyone finding your key cannot access to your room.
6. Find out if there's valet parking, and it will be available when you need it.
7. Finally, ask about all the above when you book, not when you check in: you'll be tired and distracted, and too ready to compromise. And how the hotel responds to your questions will reveal how woman-friendly it is. If they seem put out or irritated by your requests, book elsewhere.
Your room
9. Request a room near the elevators, and have your key ready to use when you leave the elevator to avoid advertising your location.
11. You also want to be away from emergency exits, which might give unwanted access to the hotel, and on an upper floor away from terraces.
12. The door should have double locks - one of which is a dead bolt - and a peephole. Carry a rubber doorstop for extra security, or ask the hotel to provide one.
13. The 'Please make up this room' sign tells everyone you're not in. Not a good idea. Call housekeeping instead.
14. Conversely, the 'Do not disturb' sign will make the room seem occupied even when you're out.
15. Put expensive clothing on hangers under other garments. Thieves tend to grab what they can see.
16. Always lock your valuables in the in-room safe or the front-desk safe.
17. If your bag is stolen in the hotel, immediately recruit management to search for it. Most likely the thief will take easily stored items and dump the rest.
18. When on the elevator, stand near the elevator buttons with your back to the wall; if threatened, push all the buttons at once.
Out and about
19. Use a street map to familiarise yourself with the basic layout of your location before leaving the hotel. Getting to know what streets lead into others will help you feel more secure about your surroundings. Your hotel concierge or a female employee can mark any dangerous areas within the city on your map.
20. Once on the street, use a pocketsize guidebook to avoid looking like a tourist.
21. Don't dress in a way that makes you stand out. Avoid jewellery - even a fake gold chain may be ripped off your neck.
22. Secure a money belt with your belt loops. That way it won't fall from your waist if it's cut. If you are wearing a small backpack then wear it on the front with the flaps against your body.
23. Be especially wary when getting on or off a bus, train, or escalator; these are among pickpockets' favourite opportunities.
24. Carry just one credit card, and photocopies of important documents. Divide money into small and large denominations so you're not constantly bringing out a wad of notes. Always spend time familiarising yourself with foreign notes and coins before you need to use them.
25. Have the appropriate coins or notes ready as tips for porters and doormen.
26. Use prepaid phone cards instead of carrying your card number.
27. Ask the concierge to make your restaurant reservations. The restaurant will want more business from the hotel: use this to your advantage, have him or her say "Please take care of our guest, she's coming alone and will need a taxi home".
28. If you think a car is following you, turn and walk the other way. But don't panic: make sure you know where you're going.
29. If you are forced to ask for directions, approach families or women with children. To be extra safe mention that you're meeting your partner at your destination.
30. On the pavement, keep your handbag and other valuables away from the street side. On escalators, hold your possessions away from the opposite ramp.
31. If attacked, yell as loudly as possible.
Getting there
32. Use covered luggage tags. And write your office, not your home address.
33. Always keep all your cases locked.
34. Try to use the corner cubicle in public lavatories. That way there's only one way in for floor thieves.
35. On overnight flights, keep your valuables on your person. When you go to the lavatory, take your purse with you.
36. If it's your first time to a city, ask female flight attendants and passengers about the safety of your destination.
37. In busy areas, if you are depositing possessions on the passenger seat or in the trunk/car boot then re-lock the car doors before walking around to the driver's side.
38. Don't get out of a taxi until you're sure you've reached your destination and have paid the driver and checked that you have received the correct change after you have paid.
39. Stay close to your valuables when passing through airport security.
40. If you put a carry-on bag on the floor when sitting in a restaurant or other public area, put your foot through the strap.
41. Tear your name and address off magazines before leaving them on the plane. No need to tell the world that you're not at home.
42. Always carry a mobile phone: rent one if necessary. Put your hotel's number, and the police, on speed dial.
43. On first arrival, the layout of airports can be very confusing. If you're hiring a car, it may also be worth paying a – marked, official - taxi to lead your rental car to the main road.
44. On the road, if someone tries to get your attention or your car is bumped, don't stop until you arrive at a well-lit and busy area. Alternatively, stay in the car and sound the horn until someone comes to your aid.
45. If you're at all suspicious when help does apparently arrive, don't open the window. Hold your license up against the glass.
46. In the car, don't advertise potential vulnerability by displaying maps and guidebooks. Keep possessions out of sight: remember when hiring that hatchbacks may leave your luggage in plain view.
47. Always try to park facing out in case you need to make a speedy departure.
Sound practice
48. Don't just check the weather at your destination. Make a note of when the sun rises and sets, as well.
49. Prior to your departure, research the safety of your destination on the Internet.
50. If you're the victim of a crime, contact the police and keep the report. Insurance companies require this documentation.
Red Carnation Hotels
, Official Site
---
Leave it to the experts (Forbes.com Travel rocks) to compile this superb list of tips for enjoying the cities of your next business trip. After all, the reporters went to the pro-concierges at the cities' leading business hotels for recommended local activities. Brew a local beer in Berlin, play polo in Buenos Aires, ride an elephant in Delhi, have a suit made by the famous tailors of Saville Row in London, star in your own Western in Houston and swim with sharks in Capetown. The possibilities are endless.
---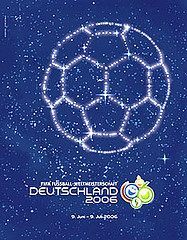 This is it. The sports event of the year and fans are already going nuts. Our advice? Get ready, set, and book those hotel ressies ASAP before rooms book up for the June games (scheduled June 9-July 9). The official site is loaded with info about this year's World Cup and its host cities of Hamburg, Hanover, Berlin, Gelsenkirchen, Dortmund, Leipzig, Cologne, Frankfurt, Kaiserlautern, Nuremberg, Stuttgart and Munich. Our picks:
In Hamburg, head for the Raffles Vier Jahreszeiten which has been the city's symbol of impeccable service for over a century. The furnishings are exquisite: 16th and 17th century Flemish Gobelin tapestries, Baroque cupboards and Renaissance chests. (The mags Travel and Leisure and CNT also love this joint, and its kick-ass spa is listed as a Leading Spa by LHW.)
In Berlin, which is just hopping with trend-setters these days, there are a plethora of worthy establishments, including the Kempinski Hotel Bristol (with its kickin address), the Radisson SAS (with its 25 meter AquaDom cyclindrical aquarium in the lobby), and the beloved favorite, Schlosshotel Im Grunewald, the historic castle hotel that offers only 54 exclusive rooms and 12 suites, designed by the one and only Karl Lagerfeld.
In Leipzig, your choice is a no-brainer. Hotel Fuerstenhof. A member of the Luxury Collection, and the city's grandest, most revered hotel. Enough said.
In the heart of Bavaria, you simply can't go wrong with Munich's Mandarin Oriental or the Bayerischer Hof, dating from 1841 and now the country's largest privately-owned hotel (with central location and rooftop pool to boot).
Now get moving.
---
As we've come to expect, the NYT shines in this superb piece about going to Turin for the Olympic Games. Cultural sites you can't miss, transportation once you're there, and all the Olympic events and venues...
---
Frommer's has compiled a fabulous list of sites with loads of recommendations, information, accommodations and booking services (not to mention leisure wear and travel gadgets for Fashionable Fido).
---
Check out this exceptional article in The Trib. The European travel guru highlights major changes and trends he's noticed in updating the new "Europe Through the Back Door" and other guidebooks. Planning a trip to Versailles? It's undergoing major renovations from 2006-2010. (Who knew? Rick Steves is the man.) Dreaming Dalmatia?
A new expressway and a sleek new "tilting train" with banked tracks connect Zagreb to Split in six hours or less, and budget flights remain a viable option. A speedy new catamaran also now connects Split to the popular Croatian island Koreula four mornings each week.
And the biggest news for 2006: Germany's hosting the June World Cup Soccer Tournament. (Get cracking on reserving your hotel rooms!)
---
That's right, the travel industry has its own Internet domain name. How cool is that?! .travel was launched recently with 16,000 registered dot-travel sites. Often deemed the largest business in the world, the travel industry will probably all move over to dot-travel sites in the future. After all, the organization of dot-travel makes things a lot easier for consumers to find info and make bookings. Via TravelWeekly
---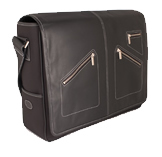 DailyCandy gives us the scoop on the latest stylish travel trend: Alex Grant laptop carriers. The essence of chic, while entirely functional at the same time. InStyle Magazine (October 2005) also went gaga over these bags. The totes and messenger bags each come with their own matching agb signature case-- padded to protect your laptop and sized to fit inside the larger bag. Talk about cool design.
---
On the next 20 hour flight to Asia, how about learning a little Cantonese, Japanese or Korean? Singapore Airlines now provides passengers with the opportunity to learn 22 languages provided by Berlitz Word Traveler on the inflight entertainment system.Via IHT
---