LUXURY HOTEL INSIDER
The Luxury Hotel Insider
: Exclusive luxury hotel deals, features and special rates from the luxury hotel experts at Five Star Alliance.
Named one of Tripbase's
Best Luxury Travel Blogs for 2011
, below are Five Star Alliance's newest articles featuring exclusive information on luxury hotels worldwide including special offers and deals at the world's best hotels.
---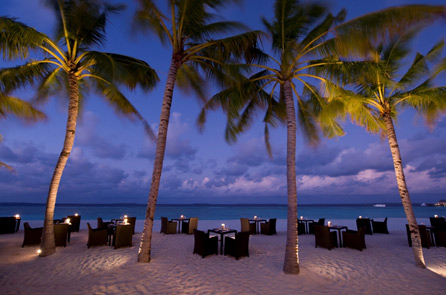 Everyone loves a beach resort, and the shallow waters of the Maldives make it possible to find a truly singular experience. Because the oceans are uniquely calm, resorts like the Waldorf Astoria have built out entire bungalows just above the lapping waves. From your residence, you'll have a truly panoramic view of the surrounding waters. Among a series of already outstanding resorts, the Waldorf Astoria Maldives sets itself apart even from that distinguished crowd. I'd hate to turn this into an apotheosis of the Waldorf, but it's hard not to exalt the virtues of a resort that is its own island. The seclusion of having your own bungalow on a private island is truly unmatched.
When a resort is an island, it is doubly important that it has the luxurious facilities to accommodate your every desire. While fine dining and a top-notch spa are the unmistakable call signs of any luxury resort, the Waldorf Astoria has taken them to another level. Their world-class Modun Spa is organized around the concept of a winding journey towards self-discovery and holistic rejuvenation with the spa facilities laid out along a twisting path that leads you through a natural progression of treatment. Dine on incredibly sumptuous cuisine either at one of the many restaurants and bars or bring that very same experience to the comfort and privacy of your own villa. Children are cared for in the Kids' Club, leaving the adults free to experience the unmatched luxury. If I wanted the experience of the unmistakable Maldivian bungalow, I would be remiss if I didn't seriously consider the Waldorf Astoria Maldives as my destination of choice.
---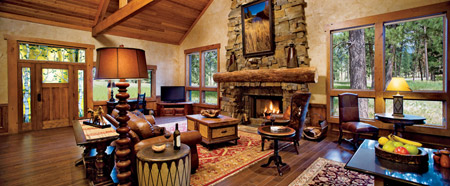 If there was ever a hotel name that invited a pun, it's the Resort at Paws Up, and I'd like to pay proper tribute to that. Maybe your life has gotten a little hectic recently; things are moving a little too quickly, and it feels like everything is getting away from you. What you need is to take a step back and abandon the rat race; take a pause from your normal life. Or maybe you have a bunch of friends, and you're looking for a getaway to the Montana wilderness. Well, the Resort at Paws Up has room for your whole paws-e. Really, the pawsibilities are endless. Whew. That was exhausting. And I've even avoided making any pet jokes...
Now that we've gotten that out of our systems, we can move on to the business of describing exactly what makes the Resort at Paws Up unique besides the name. A lot of resort promise a wilderness experience, but you're really just two miles out of town and their wild forest is a five acre manicured lawn.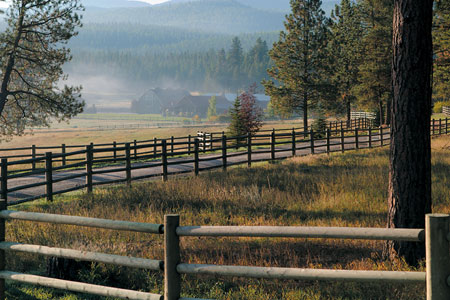 Well, Montana is literally derived from the Spanish word for mountainous country, and the state animal is the grizzly bear. The wilderness in Montana doesn't mess around, and neither does Paws Up. The property has a number of different cabins avaiable from the meadow to the mountainside, and there's even an outdoor tent city if you want to really rough it. All this makes it sound like I'm describing something very different from the classic luxury resort, but don't let me fool you. The Resort at Paws Up constantly has luxury in mind; it just recognizes that even those who enjoy their five star dining and top-notch spa facility have come for the outdoors as much as the high thread count. In fact, I would argue that there's nothing lost on the luxury experience, but the surroundings are more real, highlighting the local freshness of cuisine homemade from local flora and fauna, like their unbelievable huckleberry toast. If you want your luxury to come with wilderness, or your wilderness to come with luxury, look no further than the Resort at Paws Up, where you'll get the best of both worlds.
---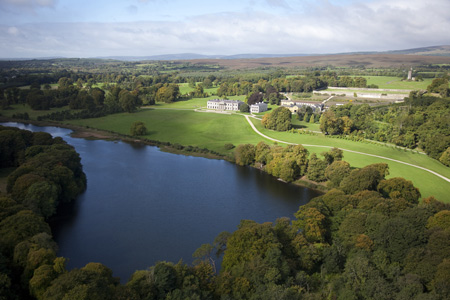 I have a special place in my heart for tiny boutique hotels. It may be a little smaller than some of the other chambers, and there aren't enough spots for everybody, but that just makes the few who do make their way into my good graces all the more special. I can give each and every one the loving care and attention they deserve. And thus began my new segment on boutique hotels that I just adore.
There are few places in the world as storied as Ireland, and people travel there specifically for the romance of the countryside. Why then would one stay in a large city hotel when your accommodations can be as magical as the views? Ballyfin, at the foot of the Slieve Bloom Mountains, was restored in an eight year process that just finished in 2011 to allow it to open as a 5-star country house hotel with the pure Gaelic soul of the rolling hills. 600 acres of land hold just fifteen rooms, so you'll experience the greenery in perfect quiet.
Open to children 14 and over, the all-inclusive resort maintains the original 1820s design, full of antiques and gorgeous art. Row boats are available on a nearby lake, and you can even go ice skating in the wintertime. This small boutique hotel is the perfect destination for a wedding or retreat, and, listed as a Forbes Top Life Hotel, it has the accolades to back up its reputation. If you want to experience Ireland as she's meant to be, then you should think about staying at Ballyfin.
---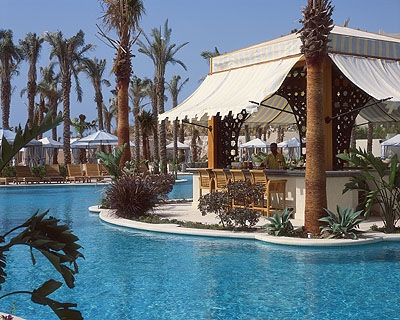 Sharm El Sheikh is a name that's synonymous with alliteration. When you put it together with the Four Seasons to make a five-star luxury hotel, it loses some of its linguistic harmony but becomes synonymous with instead with affluence. The Four Seasons resort in Sharm El Sheikh takes the shows the best side of the seaside with breathtaking views of the Red Sea from its sandy shores. An outdoor pool with island bar serves the adults while the children have their very own pool with, presumably, fewer alcoholic drinks floating in the middle of it. Dining is split between two very fine restaurants that serve the flavors of the Mediterranean: Lebanese, Moroccan, and Italian. A spa facility with open massage areas, four tennis courts, and an underwater park complete the trifecta of outdoor amenities.
Indoors, the rooms and suites of the Four Seasons are exactly what you'd expect from one of the core brands of the luxury world. Many rooms have views of the Red Sea and its twelve suites even have private plunge pools. Just an hour from Cairo and only 15 minutes from the international airport, this resort may be a retreat, but that doesn't mean it's impossible to get to. Having a stress-free trip to the hotel is the first step on the journey of relaxation afforded you by a stay at the Four Seasons Sharm El Sheikh, and its importance should not be underestimated. This is a resort that comes highly recommended and still manages to live up to those expectations.
---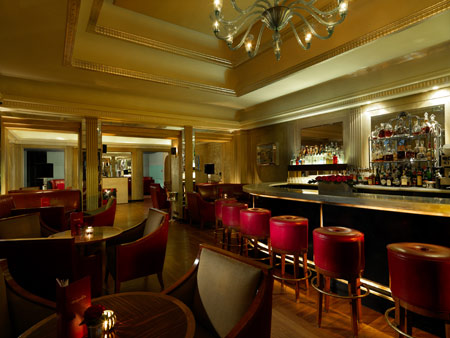 There's a very interesting split in the travel industry between business and leisure travelers. And if you're one of the business types, you know well that you're on the road constantly and the things that matter to you, travel convenience, efficiency, and connectivity, are almost the opposite of what a leisure traveler might want. If the word 'secluded' ever appeared in a hotel description, you'd cross it off the list immediately. So I'm here to use some adjectives you might appreciate hearing in describing some of the world's best business hotels. Today? London.
London is a very unique city when it comes to business travel. It has such an established infrastructure compared to some of the eastern centers of business and finance that hotels are in no short supply. Whereas somewhere like Hong Kong or Singapore has a much younger financial sector that was all fabricated at the same time, London is more distributed. It makes selecting great business hotels a little more depedent upon the needs of the individual than in other cities. For general purposes, Claridges is certainly one of the top business hotels in London. Rooms and suites are properly jacked into the information age, and an impressive ballroom can play host to large conferences and receptions, up to 400 people. A full-service business center will also make sure you have everything you need to put the finishing touches on your project. Meet with clients in the renowned Gordon Ramsay and unwind at the spa facilities within the Olympus Suite. If you need to be anywhere near Mayfair for your next business trip to London, check out Claridges.
---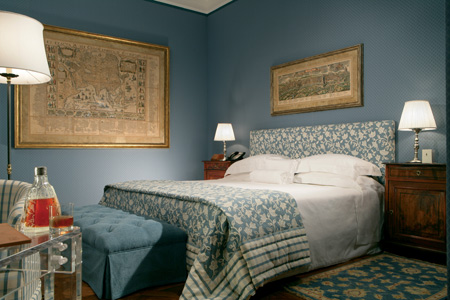 When the national title association was handing out the allotment of letters to the Villa Spalletti Trivelli, there must've been a 2-for-1 deal on ls. Either that or it is secretly run by a pack of llamas. In any case, the Villa Spalletti could certainly be described as lilliputian. The tiny hotel rests in the heart of Rome and has but 12 rooms and suites to its name. Many hotels champion their large inventories as a great strength, singing the praises of the customizability that the options deliver. I find that such an experience doesn't necessarily guarantee my perfect satisfaction though. By the same token, size can lead to a kind of standardization, where while you can pick between a number of five-star restaurants all the on the property, you still succumb to a feeling of sameness. You lose a sense of the specific charm of the city you've come to see.
In this regard, the Villa Spalletti Trivelli's small stature is precisely its strength. The hotel simply feels like Rome. You're nestled downtown, just moments from the Fontana di Trevi,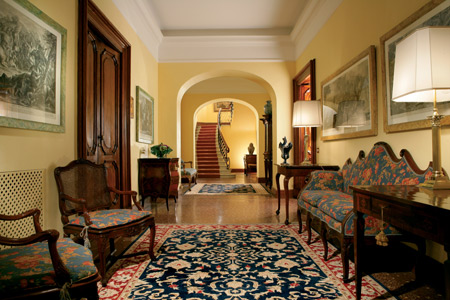 Quirinale, and the Spanish Steps, and the rooms and public spaces are filled with genuine antiques. Private gardens allow for you to experience a genuine moment of quietude away from the bustle of the city; and, with only a few other guests, that silence won't be interrupted. The on-site Health Center is a source of rejuvenating and relaxing wellness therapies. Elegant dining is available at the Papier Peint Dining Room, and it is just that, an intimate experience closer to a private meal than a night out, only with the freshest traditional Italian ingredients that you could only get at the finest restaurants. The next time you're headed to Rome, think about foregoing some of the bigger brand names for the authentic experience at the Villa Spalletti Trivelli.
---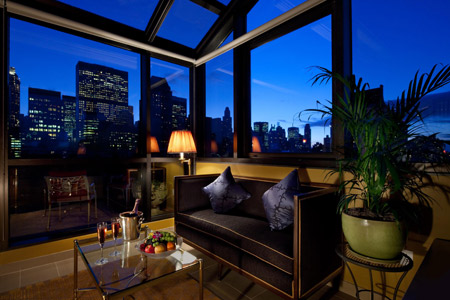 We at Five Star Alliance know that our travelers are in search of luxurious accommodations at the best prices available, so we go above and beyond to find the best promotional packages and specials to ensure you get the most from your hotel experience. We're thrilled to introduce our newest blog series where we'll be featuring luxury hotels that offer you more than just room-only rates. Whether you're traveling on business or pleasure, we certainly have something for you. Be sure to check in with us often to get the inside scoop on the best deals and packages available at luxury hotels all over the world!
The Hotel Plaza Athenee is one of the iconic hotels of Paris, and its sister property in the other capital of the world, New York, matches it stride for stride. This week's deals focus on the American transplant, which brings a brand of Parisian romance and style to a city with its own particular character. With these specials, now is the perfect time to experience the unique blend of Paris and New York at the Hotel Plaza Athenee.
The classic families package is a great way to guarantee that your family has enough space for everyone and doesn't have to take the elevator to stay together. The Plaza Athenee can guarantee two connecting king-bedded rooms for the price of just $1120 in the low seasons or $1220 in the high (from April 1-June 30). Similarly a two bedroom suite is available for $1720 or $2125. The cost of the interconnecting rooms is a 50% discount on the second king bed for the low season. Additionally, it includes up to four tickets to the Central Park Zoo and milk and cookies at turndown.
Book leading celebrations for a great flat discount on your rate, with Executive King rooms available for under $500 with rates varying depending on your dates of travel.
If you want to make use of the Plaza Athenee's wonderful spa, book a spa package which comes with a 50-minute signature massage at the Plaza Athenee Spa.
Simply enter your dates of travel here to see what great deals are available at the Hotel Plaza Athenee when you'll be there!
---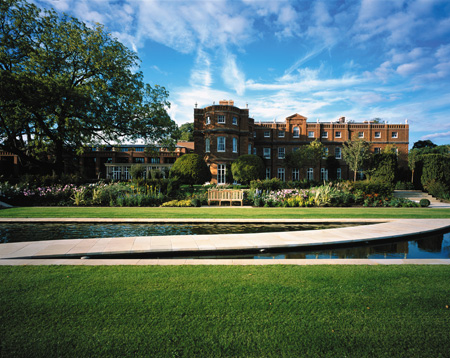 There's always a lot of hullaballoo around hotels in London. It's a major destination, and everyone wants to be in the middle of the action. The Grove, however, takes exactly the opposite tactic, catering to those of us who want to get away from the rush of the hectic city, and instead relax and enjoy the countryside. The 18th century house is such an idyllic backdrop for relaxation that I keep imagining I'll run into someone who claims to be named Ernest and has a ward of eligible age. While I doubt that a vacation to the country should result in an unexpected engagement, you can be sure that you'll come back from your own Bunburying feeling quite refreshed.
If there's one thing that goes hand-in-hand with a rejuvenating retreat, it's top-notch spa facilities. The Grove is a country estate in nearby Hertfordshire, and its spa facilities are second-to-none. 12 specially designed treatments rooms and a VIP double room are more than enough to serve up all of the latest in the various greek and latinate treatments: aromatherapy, thalassotherapy, phytotherapy, and hydrotherapy. If there's a prefix for it, they have a spa treatment of it. There is plenty of fine dining available on site, and you'll never be wanting for activities at the former home of the Earls of Clarendon. Sporty types will find ample tennis courts and an golf course that hosted the 2006 World Cup. So next time you need a break, pack up your hatboxes and sensational diary and head to The Grove in Hertfordshire.
---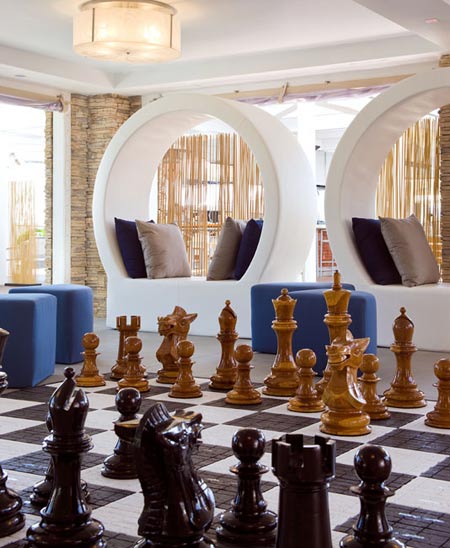 Boutique hotels are well known for being a little more innovative in their design, and many smaller boutiques make the decoration of their public spaces a distinct expression of contemporary style. There's not many of these that have gone so far as to make the design interactive, however. The Forty 1 North plays host to quite the impressive life-size chess set. The plus-size pieces are the perfect pairing with a private party pregnant with prospective players. And if you prefer your play to be packaged in a pint-sized display, Forty 1 North also offers an iPad free with every room. That means for the duration of your stay, a few belligerent fowl are always just a flick of the finger away. Forty 1 North apparently never saw the annotated power point presentation explaining how to make a luxury hotel because they've broken all the rules, and it's working out very well for them. They couldnt even make up their mind whether to spell out the numbers in their name, and it's ended up looking chic and off-beat. If I had half the panache that let's them pull off the things they have, I'd be drinking cocktails out of a goblet and riding a tiger to work. As it stands, the closest I'm going to get to that kind of style is if I book a room there.
---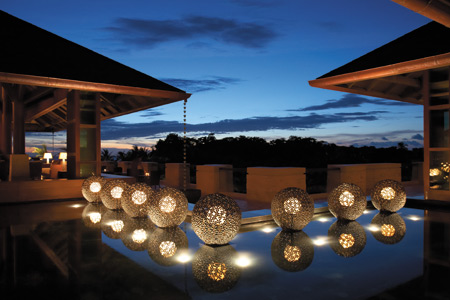 The Shangri-La Boracay Resort and Spa is nice little haven of solitude and serenity in a world where it's hard to get away from the constant activity of the urban lifestyle. Boracay is everything the city is not: quiet, calm, pristine. Its 183 guest rooms and 36 villas are just what the doctor ordered if he demanded that you take a long vacation on sandy beaches with your favorite cocktail in hand. If he did that, we're trading doctors. The Boracay Resort comes with its very own tranquil spa village, a complex of buildings set up to relax your mind and pamper your body. Your taste buds can get in on the action as well at Rima Restaurant or Sirena for gourmet Italian and fresh seafood. Two separate beach coves ensure that there will always be a quiet place on the beach for you, even if the annoying uncle you had to bring along wants to come, too. Just send him to the other side; we won't tell your mother. The Shangri-La Boracay Resort and Spa is everything you dream of when you imagine a world of opalescent beaches and azure waters, only this time, it's real.
---