LUXURY HOTEL INSIDER
The Luxury Hotel Insider
: Exclusive luxury hotel deals, features and special rates from the luxury hotel experts at Five Star Alliance.
Named one of Tripbase's
Best Luxury Travel Blogs for 2011
, below are Five Star Alliance's newest articles featuring exclusive information on luxury hotels worldwide including special offers and deals at the world's best hotels.
---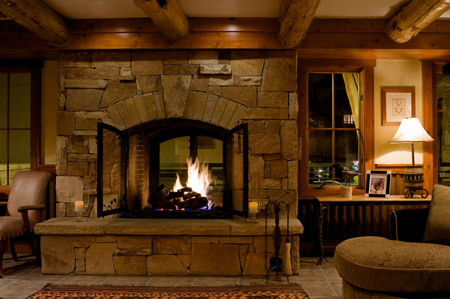 Are you tired of skiing/snowboarding down your town's proclaimed black diamonds and looking for a real mountain this winter? Then explore our list of the best ski resorts and get ready for not only some of the most incredible slopes and breath-taking views, but also luxurious accommodations that will revitalize your adventurous spirit, leaving you ready to fly down the mountain and do it all again the next day!
Consider checking into the Inn at Lost Creek in Telluride, Colorado, one of the most unique and personal luxury resorts. We truly believe that you've never stayed at a place this charming and genuine. The Inn at Lost Creek is located in the Mountain Village, and it provides access to some of the most beautiful mountains. This resort offers fully equipped suites and provides all the comforts of home such as a balcony, kitchen, fireplace, in-suite laundry, jetted tub, and steam shower. Aside from these comforts, guests have the opportunity to unwind and relax in two roof top hot tubs and indulge at the Inn's Southwest inspired restaurant and bar. And with only 32 rooms, this small, luxurious hotel has some of the best folks on staff who are truly dedicated and delighted to ensure you have a magnificent stay. From finishing your laundy to pre-stocking your fridge with groceries, they happily do it all. With ski season fast approaching, make your reservation today and be well on your way to an incredible ski resort!
---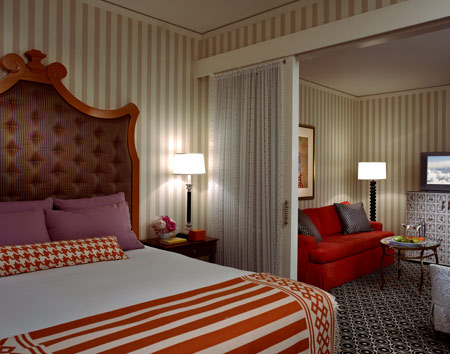 Sometimes hotel news is awesome. HotelChatter reports that a guest of the Hotel Monaco Portland wrote to jokingly request a "a bed full of puppies" and "a bathtub full of Reese's Pieces" two weeks before his stay. On top of this, he wished to be treated like a man "just acquitted of quintuple homicide charges." Two weeks later he had completely forgotten, but arrived to discover a bowl of reese's pieces atop his dresser and a hand-written note congratulating him for exonerating himself. The Kimpton concierge wrote, "there weren't any spare puppies, but this kitten looked lonely and needed some love. We've been calling him "Whiskers," and even threw in a $10 coupon for the minibar.
In my mind, this is what customer service should be. There's so much effort put into standardizing across brands so people are comfortable and know what to expect, but it's the unique experiences that really create a memorable trip. We would never go to a McDonald's or a Subway for a gourmet meal and it's just so with the hotel world. I'd rather have an experience tailored specifically to me than even the most luxurious industry standards. If a hotel's staff is having fun, the guests will be, too. So next time you book your stay at the Hotel Monaco Portland, or anywhere else, try cracking a few jokes, and who knows? You might just be rewarded for it.
---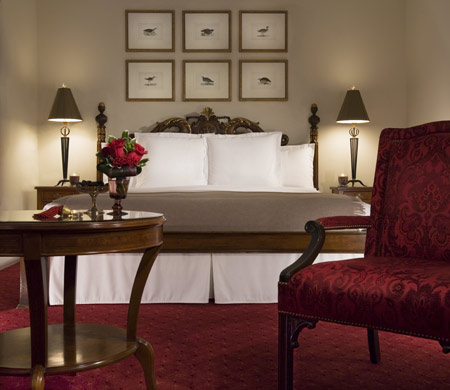 For a romantic taste of old Europe close to home, what could be better than Montréal? Take a jaunt to the historic island city and revel in the delicious food and vibrant scene. In the middle of the action, the Hotel Le St-James is one of the most prestigious addresses in Old Montréal, housed in the former Merchants' Bank building on Saint-Jacques Street, offering easy access to shops, restaurants, and the city's financial hub. This elegant hotel has a spa and a highly-rated eatery called XO Le Restaurant, featuring local organic ingredients. Book the "Amore Package," available until December 31, 2011, and you're guaranteed a luxurious and romantic getaway. Priced from $590 per night in a Deluxe Room ($665 in a Junior Suite), the package includes valet service, Irish Coffee for two at XO Le Restaurant, a 60-minute massage in Le Spa for two persons (or a two-hour massage for one person), Continental Breakfast for two, and a late check-out of 2 pm. This package must be booked at least 48 hours in advance in order to reserve the massage times according to Spa availability.
Related Article: Rock Legend Chooses Montreal's L'Hotel Le St James
---
Hoping to catch a concert at Madison Square Garden this fall? There's an impressive roster of big names coming to New York. Try Duran Duran, Foo Fighters, Katy Perry, Enrique Iqlesias, Taylor Swift, Josh Groban, and more... After your show, get some shut-eye at the Affinia Manhattan, located just across the street. Fresh from a $25 million redesign by the internationally acclaimed Rockwell Group, the hotel has designed a special package that's sure to delight music fans. Available through December 31, 2011, the "Two for the Show" package includes a complimentary room upgrade, two cocktails at Niles New York City Bar & Restaurant, a $10 iTunes gift card to buy your favorite songs before the show, and a late check-out at 3 pm so you can sleep in after a late night on the town. Need tickets to the show? The hotel's resourceful concierge can be reached at 646-733-2901.
---
The first snow storm of the year has hit Utah, and ski hounds may already be jonesing for their first taste of the mountains. Canyons Resort in Park City has a fab "Season Starter Special" so you can take advantage of all that fresh powder on the slopes when the season officially kicks off in 50 days. The snow-obsessed can get one more exhilarating night in the mountains-- on the house. Come early in the season-- any time between November 24 and December 13, 2011-- and get your fourth night free at Canyons' preferred properties like The Grand Summit Hotel- a AAA Four-Diamond resort that boasts an exceptional ski-in / ski-out location, great service and "livable luxury." Come between December 14th and 17th, and it's the fifth night you get for free. You'll get a thrill out of the resort's 4,000 acres of unparalleled ski and snowboarding terrain.
---
Hello friends/acquaintances/internet (wo)men,
Today I want to take some time out of my busy schedule to address an important issue in the hotel world. Randall Munroe of XKCD has been kind enough to bring to our attention one of the problems plaguing hotels and travelers alike: The bogus hotel review. Who are these evil people who are out to ruin the reputation of perfectly good hotels and steer you wrong in your vacation plans? Are they fun-hating scrooges who kick puppies and steal candy from babies? Maybe. But that doesn't have much to do with writing reviews. Maybe instead they're hired guns engaging in intricate plots of corporate espionage, compromising their rivals with claims of bed bugs and sticky-fingered staff. Or maybe they're just entitled people full of rage at some perceived slight: "Agh, my muffin wasn't cut in half for me! Worst hotel ever!!!"
We may never know for sure. But what we do know is this: Telling the real reviews from the fake is just as important as any step in the booking process. And it can be really difficult to do so. Here's a couple of tips I've picked up in my time working with online reviews.
1.Don't base your decision off a single negative review. Look at the aggregate of a hotel's reputation online and across more than one site. Some of the biggest review sites are so worried about trustworthiness, they're changing their slogans. Any mistake can be made once, but the mark of a problem is when more than one person on more than one site points out the same bad service.
2.Go to the experts. If industry staples are reviewing a hotel well, it's unlikely that poor reviews are anything but an anomaly. And conversely if it's getting bad reviews, you might want to think twice about booking. This isn't to say you should ignore customer reviews, however. Professional reviews are great at getting drilling deep into the nitty-gritty of a hotel stay and evaluating across multiple hotels, but customers are more likely to spot the most recent changes in a hotel's practices. If a hotel has taken a turn for the worse, customers will be the first to know.
3.Pay attention to the language. According to a study by Cornell researchers, if a reviewer itemizes every experience they had, mentions the name of the hotel, and uses a lot of exclamation points, there's a chance that it's been generated by the hotel itself. Plenty of people enjoy their stays and want to gush about them, but very few will take the time to give you an itemized list of everything you can see and do there.
4. Above all, trust your instincts. Ultimately, reading online reviews is about reading the people who wrote them, and even after only a couple of sentences you'll have a good sense of who is trustworthy. If you think someone sounds like a fake or is completely irrational, don't let them color your judgment.
Reading reviews is certainly anything but a science, but hopefully with these tips, you can be a little more confident in your next choice to book some of the world's top hotels.
---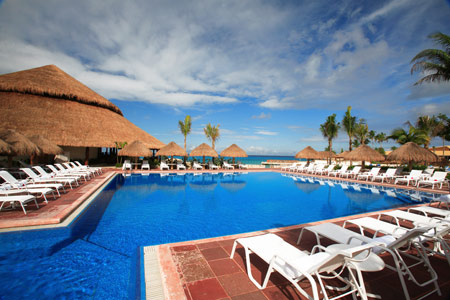 From supporting local craftsmen in Romania to clean-ups of the reefs in Cozumel, InterContinental Hotels & Resorts knows responsible business. In fact, they've partnered with National Geographic's Center for Sustainable Destinations to celebrate Responsible Business Week. Hotels around the world are "taking part in activities that ensure their location remains an appealing place to visit for future generations"- to quote the official press release. The protection and preservation of local environments is key. Examples of these geotourism initiatives include: InterContinental Boston's rooftop beehives that pollinate the flora in surrounding parks and provide local honey for the kitchen; InterContinental Bora Bora Resort's salt water air-conditioning system, the first in the world; Presidente InterContinental Cozumel Resort's environmental work to protect the reefs and marine life, teaching guests how to scuba dive responsibly. More details can be found here.
---
From special spa treatments to private guitar lessons for adolescents, hotels are noticing the teenager set. The latest trend in the hospitality world is the teen lounge created exclusively for teenagers at luxury hotels. Read: no adults allowed. At the JW Marriott Starr Pass Resort & Spa, the Blur Teen Lounge was an instant hit when it opened in April. Traveling with an adolescent can be tricky, but the Teen Lounge provides a separate area for independent-minded teens to hang out and relax, while still on hotel property. Another big attraction? All the technology, like iPads, an Xbox 360, a Playstation 3, a 46-inch LCD HDTV, and a DVD library. Also in Arizona: the Fairmont Scottsdale Princess has an exclusive teen lounge called The Hang Out.
---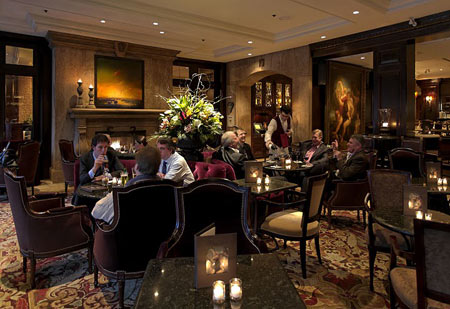 Ladies and Gentleman, it's that time of the year again. Fall is upon us and the leaves are turning, and that means just one thing. Turkey Day's a-comin. And it just may be that you're the kind of person who thinks that holidays are a time to get away. Well, the Wedgewood Hotel in Vancouver agrees with you, good sir, and they're prepared to offer you a package deal that will have you giving thanks for more than just the health of your family and the latest football win. And one of the best parts about Thanksgiving is that if you travel for it, you can have it twice. Canadian thanksgiving is conveniently on the second Monday of October – this year the 10th – and that means twice as much turkey. You don't have to sacrifice any time with your family to enjoy a weekend holiday getaway courtesy of our northern neighbors. Offering up a tryptophan-induced coma for two and 20% off of spa treatments, Thanksgiving stays at the Wedgewood are a surefire way to start the fall in style.
---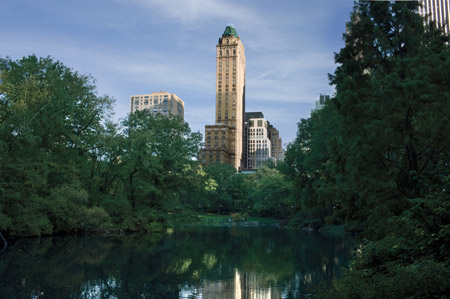 Halloween is fast approaching, and we hope you're ready to embrace all the fun that comes with this superstitious holiday. Aside from watching scary movies and carving pumpkins, consider making a trip out to New York for the NYC Village Halloween Parade on October 31st. This is the largest parade in the country, and it brings more than 50,000 costumed marchers, puppeteers, and bands to the Big Apple. This parade strongly encourages public participation, so get your costume ready and book your trip to New York City today!
Consider staying at the Pierre Hotel New York for your Halloween escapade. This luxurious hotel was recently renovated, and is located on 5th Avenue overlooking Central Park. The Pierre's incredibly central location and legendary history make it an exceptionally elegant hotel. All of the Pierre's guestrooms and suites have been transformed to feature an inviting, residential-style décor. During your luxurious stay, don't forget to check out the NYC Village Halloween Parade, going from 7pm-11pm on Sixth Avenue from Spring Street to 23rd Street. A crazy night out for the parade isn't in the cards for you this year? Then be sure to watch it live on WPIZ Channel from 7pm – 10pm and on NY1 from 8pm – 9:30pm on your flat panel television in the Pierre Hotel. Let us reemphasize that this parade strongly encourages public participation, and prizes will be awarded for the best costume, so start brainstorming your outfit now and book your stay at the Pierre Hotel today!
---