LUXURY HOTEL INSIDER
The Luxury Hotel Insider
: Exclusive luxury hotel deals, features and special rates from the luxury hotel experts at Five Star Alliance.
Named one of Tripbase's
Best Luxury Travel Blogs for 2011
, below are Five Star Alliance's newest articles featuring exclusive information on luxury hotels worldwide including special offers and deals at the world's best hotels.
---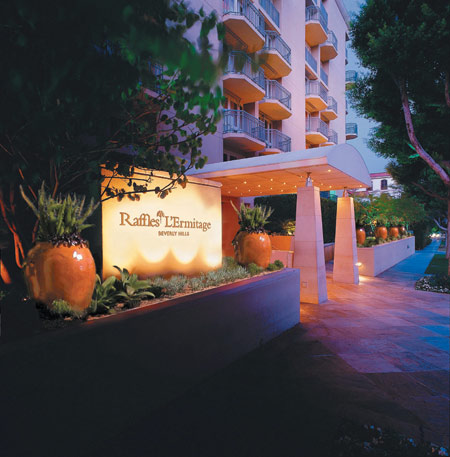 What will you be doing this winter? Ditch the snow shovel and sniffly nose for the warmer climes out west. If you spend the holidays at L'Ermitage Beverly Hills, the glamorous hotel that's earned the rare distinction of both the Forbes Five Star and AAA Five Diamond awards, they'll throw in a third night for free along with daily American breakfast and two signature holiday cocktails. ("Reindeer Games" sounds like our kind of a tipple.) The sun is shining over Beverly Hills all year round, and the boutiques of Rodeo Drive await... Get spoiled rotten at this legendary address which quite a few celebs have called home. "And to All a Free Night" is subject to availability and cannot be combined with any other promotions. Valid until January 8, 2012.
Posted in:
North America
,
United States - West
,
Los Angeles, CA
,
Beverly Hills, CA
,
Featured Luxury Hotels
,
Romantic Travel
,
Food and Wine
,
Luxury Spas
,
Special Luxury Travel Offers
,
Deals
,
Events
---
The Ritz Carlton Chicago, a Four Seasons Hotel, is offering a few incredible activities and memorable events in November that are fun for the whole family. Kick off the holidays by participating in the Magnificent Mile Festival of Lights parade on November 19, 2011. The Ritz Carlton Chicago is located on the Magnificent Mile, just steps away from the upcoming parade. Your family and friends will enjoy hot chocolate, chestnuts, and other delicious snacks right outside the hotel prior to the parade, courtesy of the Candy Man from Candyality. After nibbling on treats, check out the parade, which begins with the lighting procession by none other than Mickey and Minnie Mouse at 5:30 PM. Take in the magic of seeing various Disney characters, floats, huge balloons, celebrities, marching bands, music performers, and last but not least, Santa Claus. During the parade, over 1 million lights covering 200 trees are illuminated, enlivening the spirit of the holidays, leading up to stunning fireworks along the Chicago River to conclude the parade. After the exciting parade, head back to the Ritz Carlton for a toast to the holiday season with a complimentary glass of champagne for adults and a cup of hot chocolate for children and the lighting of the hotel's 17-foot (5 meter) tree at 7:30PM.
November is just around the corner, so get excited for some family fun and make your travel plans to Chicago today!
---
If I had three wishes, I'd use up the first two on world peace and a grilled cheese sandwich. But the third one would be tough if I got them by acquiring the new Dream Folly from Neiman Marcus. Because I'd already be spending the night in my third wish. An 18-foot-diameter yurt, a traditional tent going back to the Mongols, who clearly sacked Rome in style, is the centerpiece of a full package built to evoke an extravagant genie's bottle. So it's time to stop dreaming of Jeannie, and instead make your dream a reality, for this fantasy hideaway comes with a set of literally one-of-a-kind pillows by famed designer Rebecca Vizard, who creates her works of art by meticulously preserving 18th and 19th century prints on her lush, modern pillows. Not only that, the room is adorned with a handcrafted crystal chandelier and linen wall coverings. And while you're living your fantasy, you can help the dreams of others come true, because with the purchase of Dream Folly, $5,000 of the proceeds will go The Breast Cancer Research Foundation.
The Dream Folly package, which will see this fully customizable Yurt installed on your estate grounds, is a part of Neiman Marcus's fantasy collection in the new Christmas book. Every item is perfectly designed to help you live your very own fantasy. Check out the full collection here.
Photo Via Neiman Marcus.
---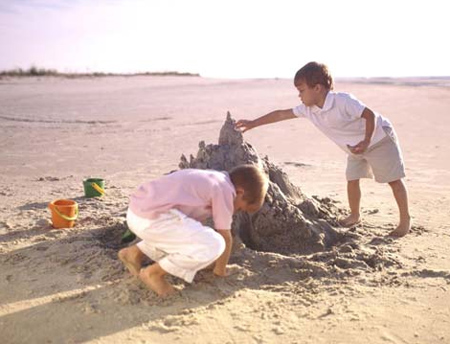 It's a common misconception that traveling with kids means you cannot stay in 5-star, luxury hotels. While it is true that the industry standard is double occupancy, many luxury hotels are willing to make adjustments and modifications to best accommodate you and your travel companions. In order to choose the best room(s) at the best rate(s), we've come up with 5 tips to help you plan your next travel excursion, and ensure an enjoyable trip with kids.
#1: Provide the hotel with details including the number of kids traveling with you as well as their ages. This is to make sure the hotel is prepared for your arrival and has time to make the necessary adjustments to your room. Providing this information will also ensure that the appropriate adjustments are made, and that a crib is not added for the 13-year-old teenager traveling with you.
#2: Many hotels will be able to provide extra bedding for one child, but it is unlikely that they will be able to provide bedding for two or more children in one room. If you're traveling with another adult and two or more kids, consider booking a suite, but be sure to double check with the hotel to find out how many people the suite sleeps, and make your travel plans from there.
#3: If you are traveling with children that are older, and the hotel of your choice does not have suites that suit your needs, consider reserving 2 rooms and requesting that they be adjacent, adjoining, or connecting rooms.
#4: If you are traveling with children that are younger and two adults, we advise that you book two rooms, request that they be adjacent, adjoining, or connecting rooms, and have one adult stay in each room.
#5: Be flexible, open, and willing to take advice and make adjustments as need be. Please be aware that all requests are simply requests only, and cannot be guaranteed until confirmed with the hotel.
We hope these tips ease the stress of planning your next trip with kids, and we wish you happy travels and a truly memorable experience!
Posted in:
North America
,
Orlando, FL
,
St Petersburg, FL
,
Sea Island, GA
,
Articles
,
Type of Travel
,
Travel with Kids
,
Special Luxury Travel Offers
,
The Practical Traveler
---
With the winter holidays just around the corner, it's time to start thinking about gifts for your family members and friends. This year, however, we bet you want something different, something special, something extravagant, something over the top. Did we just read your mind? For the luxury seekers, the best gift givers, and the folks who always go above and beyond what is expected, the Neiman Marcus Holiday Catalogue may be just for you.
One of my personal favorite gifts offered is the Dancing Fountains from WET. WET, the company responsible for creating some of the most extravagent fountains in the world, including the Fountains of Bellagio and the Dubai Fountain is now bringing these charming creations to your home. With this fantasy gift, WET will install two underwater robotic nozzles that dance as a couple. This fountain will swirl, twirl, dip, and spin for you with the beauty of two graceful dancers. With this purchase, Neiman Marcus will donate $10,000 of the proceeds to Water.org, a nonprofit organization committed to providing safe drinking water to people in developing countries. Curious what else the Neiman Marcus catalogue has to offer? Check out the Assouline Custom-Built Library, the Dream Folly, and the rest of the Holiday Catalogue.
(Photo via Neiman Marcus)
---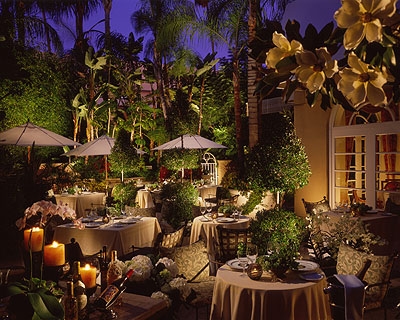 The Four Seasons Hotel Los Angeles is the first Four Seasons to embrace ICE technology to digitally connect every room to all parts of the hotel. Before we dive into what that means for travelers, let's explore what this Four Seasons has to offer. The Four Season Hotel L.A. has a tropically landscaped rooftop pool, Jacuzzi, and a pool grill, allowing you to indulge in seasonal specialties in full relaxation mode. Aside from rooftop fun, the Four Seasons L.A. also has a full-service spa where you can unwind in the steam sauna or pamper yourself with various spa treatments. After a day of exploring Hollywood and Rodeo Drive, enjoy a leisurely dinner at the award winning Gardens Restaurant.
With the launch of ICE Technology, all of the amenities available to guests remain the same, but the way you can access and utilize those amenities will change. All of the guestrooms and suites will have iPad2 devices, permitting guests to customize their stay with the push of a few buttons. Guests will be able to make restaurant reservations, order in-room dining, research nearby attractions, call valet parking, coordinate airport transportation, make beauty and spa appointments, make specific housekeeping requests, research transportation options, schedule wake up calls, check out of the hotel, and much more. Is this technology essentially eliminating the need for face-to-face customer service? Not necessarily. According to Mehdi Eftekari, the General Manger at the Four Seasons Los Angeles, "most of our guests travel with a smartphone, tablet, or both, so it made sense to provide access to the hotel's services through the same intuitive touch interface." How are guests reacting to this new technology? Mehdi Eftekari reports that "guests are very impressed. The interface is so intuitive and easy to use, they feel right at home." What do you think about this new development? Check into the Four Seasons Hotel Los Angeles to experience it for yourself.
We encourage you to check out the article about ICE technology by Melanie Nayer here.
---
With the winter holidays just around the corner, it's time to start thinking about gifts for your family members and friends. This year, however, we bet you want something different, something special, something extravagant, something over the top. Did we just read your mind? For the luxury seekers, the best gift givers, and the folks who always go above and beyond what is expected, the Neiman Marcus Holiday Catalogue may be just for you.
For an intellectual and mind-opening gift, consider the custom library, with its shelves filled with 250 books for $125,000. This atypical gift comes from the publishing house Assouline, and the library can be added anywhere you'd like. From a house to a boat to an airplane, the sky is the limit. This gift includes a full redesign of the space of your choice by adding custom carpets, art objects, and exquisitely framed prints. After the space redesign, 250 contemporary and vintage volumes are added to the beautiful shelves in the genre of your choice. Line the bookshelves with masterpieces from renowned writers, artists, photographers, architects, designers, and culinary and fashion virtuosos. This is a gift that keeps on giving because aside from an incredible library, Neiman Marcus will also donate $2,500 to First Book, a non-profit organization that provides children in need access to new books. For details, call 1-877-9NM-GIFT, or visit neimanmarcus.com
The Neiman Marcus Holiday Catalogue is for the thoughtful gift-givers, and while it offers truly lavish gifts, about half are under $250, so whatever your price range, the Neiman Marcus Holiday Catalogue has something to offer you. Looking for something a little different? Consider booking a trip for your family and friends and spending the holidays somewhere exotic, snowy, sunny, or simply somewhere relaxing.
(Photo via Neiman Marcus)
---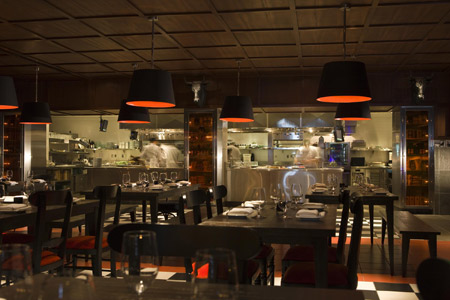 Being a Washington, DC, local, I can't help but fall in love with the cuisine of José Andrés, the James Beard Award-winning chef and restaurateur. He has pioneered the field of molecular gastronomy by cleverly manipulating texture to subvert our expectations. For instance, at his signature DC restaurant, Minibar, instead of a salt-lined margarita glass, you can expect an aerated salty sea-foam floating above your drink. His visionary view of food's potential to surprise and entice has inspired a new direction in the culinary arts.
So when I heard that his SLS Hotel restaurant in Los Angeles, the Bazaar, is thinking of going global with its brand, I practically jumped out of my chair in anticipation. José Andrés is already slated to open another establishment at the upcoming SLS Hotel in South Beach, Florida, and Robbie McKay, Director of Communications for SBE, the luxury hospitality group who owns the Bazaar, says that they have their eye on the DC market as a possible next location. Keep an eye out on this one folks. This is a hotel restaurant that is far more than the standard luxury fare.
For now, you can only dine at the Bazaar at the SLS Hotel at Beverly Hills. It's well worth the trip.
Via Tim Carman (@timcarman) at the Washington Post.
---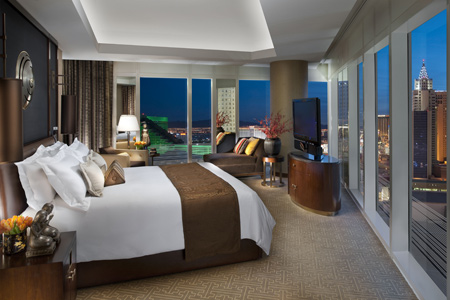 Whether you're planning a family vacation, reunion with old friends, or an unforgettable bachelor/bachelorette party, the Mandarin Oriental Las Vegas has the best and most luxurious suites to fit your specific needs. This luxury hotel is running a November special, so make your plans now, and get ready for an incredible weekend getaway to Sin City.
One of the most coveted suites the Mandarin Oriental has to offer is the Apex Suite, and it's located on the highest floors and at the apex point of the building. If you're looking for an unforgettable night on the town, consider the Apex Suite overlooking the Strip. If you're more interested in exploring the unique culture Las Vegas has to offer, consider choosing the Apex Suite overlooking the architecture of CityCenter. The bedroom in the Apex Suites has two glass walls converging, giving two contrasting views of the room, while the private dining area is equipped with a bar and a separate entrance so you will not be disturbed by dinner preparations. Aside from an incredible view and incredible layout, the Apex Suite also comes equipped with plug and play iPod/video docking station, a DVD player and stereo bar with subwoofer system, a large screen TV, a valet closet for delivery without disruption, and so much more. With 1,625 – 2,125 square feet of space and $1,984 per night, for weekend nights in November, you'll be ready for whatever Las Vegas throws your way!
---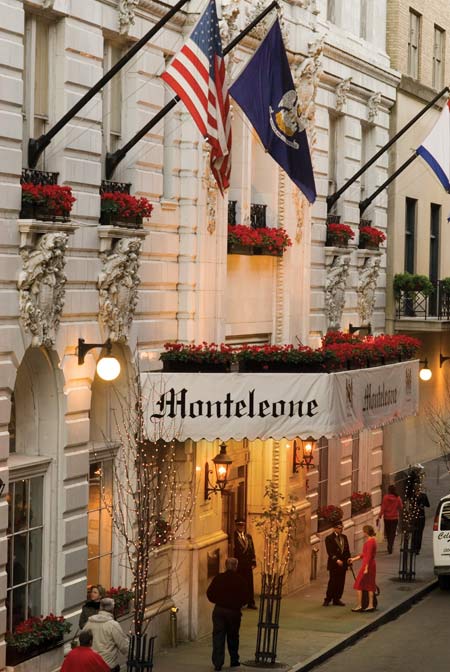 Experience the magic of Christmas in New Orleans with discounted rates at the Hotel Monteleone, a landmark in the French Quarter since 1886. Celebrating its 125th anniversary in 2011, the AAA Four-Diamond hotel has a jam-packed calendar of festive Yuletide events-- from choir performances to Children's Holiday Teas, where Monte the Lion (the hotel's official mascot) will join Santa, Rudolph, Frosty the Snowman and Santa's elves in singing carols and reading classic Christmas tales. Take advantage of the special Papa Noel rates from November 20- December 29, 2011 and you'll be basking in luxury for just $99 per night! (Weekend rates are slightly higher, starting at $119 per night, and some blackout dates may apply.) The Hotel Monteleone decks the halls for the season- with a beautiful Christmas tree in the lobby and festive white lights decorating its exterior. For the full calendar of events during the holiday season, click here.
Related Articles:
Win a Trip to New Orleans with the Hotel Monteleone
Scary Good Cocktails in London: Halloween at The Langham
---