LUXURY HOTEL INSIDER
The Luxury Hotel Insider
: Exclusive luxury hotel deals, features and special rates from the luxury hotel experts at Five Star Alliance.
Named one of Tripbase's
Best Luxury Travel Blogs for 2011
, below are Five Star Alliance's newest articles featuring exclusive information on luxury hotels worldwide including special offers and deals at the world's best hotels.
---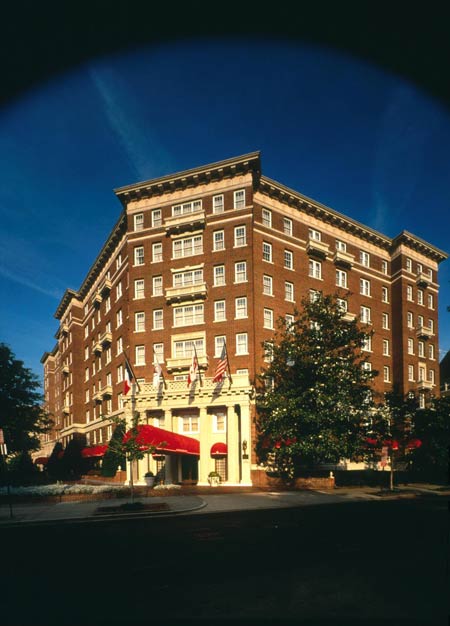 Traveling with a family can be a bit of a hassle, and we're not just talking about the toys and diapers. Finding a good hotel room that can accommodate a whole family is about as difficult as a colicky baby on an airplane. And among cities in the US, none is a more popular family destination than Washington, DC (no, Disneyland's not a city). Full of historical significance and museums aplenty, you can pretend to teach your kids something while they run off to see the dinosaurs. And don't forget the national zoo. The red pandas are too much.
But as for those accommodations, the Fairfax at Embassy Row has some perfect family rooms to accommodate you. Junior suites with two queen beds can accommodate up to 2 adults and 2 kids, plus even a toddler. Their even larger cousins, the Superior and Fairfax suites offer one king bed for you and two additional sofa beds for the kids. It's the perfect jumping off point for an adventure in the city, and not far from the zoo. The Fairfax at Embassy Row gets a gold star from us for keeping families in mind.
---
The city of Los Angeles is pretty well known for a couple of things. There's the glitzy, glamorous side, Hollywood in all of its glory, and there's the less charming urban sprawl, full of smog and angry drivers. However, there's a third, hidden side to the City of Angels. Tucked away on the beaches of Santa Monica is Shutters on the Beach, a wonderful hotel that explores all that this third face of Los Angeles has to offer. Windswept beaches and the comfortable elegance of an exclusive resort are the marks of an escape from the bustle and adventure of the city. Shutters on the Beach is everything that Los Angeles isn't; serene, idyllic, and personal.
The Conde Nast Award Winner plays host to all of the pampering activities we've come to love from beachfront resorts. Its spa offers Shiatsu, Deep Tissue massage, and Reflexology, and oceanfront fine dining is just steps away from your room. Twenty six miles of beaches are the perfect setting for a morning run, and you'll find unsurpassed views from the three presidential suites that make up the top floors. Shutters on the Beach is one of my favorite properties, and simply for the reason that it's everything you wouldn't expect, and more.
---
The big boss and his bold hair are coming to Doral Miami. The deal on the Marriott Doral Golf Resort and Spa has been signed, sealed, and delivered, and that means that Mr. Trump will be overseeing an extensive summertime renovation to herald the change in management. The property's facelift will ensure that it equals and then surpasses the luxury of the currently 4-star resort, and we can't wait to see what he'll do with the place. Large-scale investment is just what a property like the Doral Golf Resort needs, and that means we'll be following closely as the restoration begins in June. The hotel will remain open during its low season, but the updated property should be fully ready as things start to pick up in the fall.
With the renovation and refurbishment, the property should see rates rising as high as the increased expectations. Expect to seem increase to be commensurate with rates you'll see at other Trump properties. Be sure to keep on the lookout for updated rates and availability for the Doral Golf Resort and Spa.
---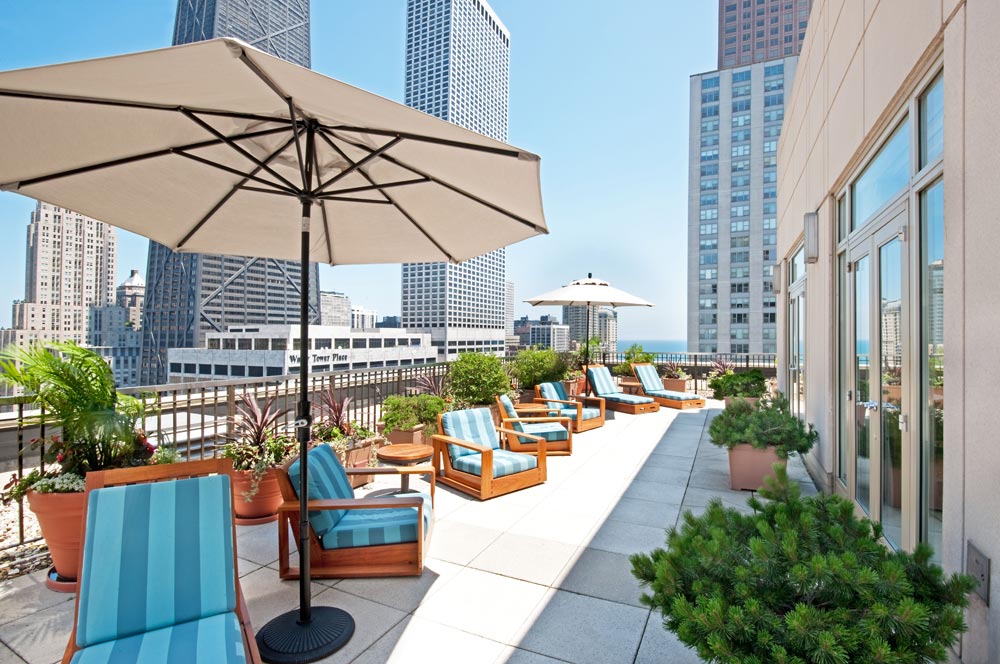 The majority of bars are dedicated to serving fancy alcoholic drinks, but the Peninsula Chicago has embraced a new bar concept! Check in to this luxury hotel in the Windy City and take advantage of its phenomenal chocolate bar. Their 'Chocolate at the Pen' bar is more of a buffet presented by Executive Chef Kai Lermen and Executive Pastry Chef Hsing Chen, and it can be found in the 5th floor lobby sitting area every Friday and Saturday evening. A few delectable options on the menu include chocolate tapioca, chocolate-peanut tarts, chocolate-dipped strawberries, white hot-chocolate infused with lavender, chocolate truffles, and much more! The menu options vary, so be sure to call ahead of time to inquire what will be featured. Reservations are available from 8:00 – 10:00pm, and the cost is $40 per person ($20 for children 12 and under). This price includes unlimited coffee, tea, espresso, or cappuccino, and the full selection of chocolates and desserts. For folks already dining in the Lobby, the chocolate bar is available for an additional $20 per person. At 8:30pm, the evening gets even more festive with a live jazz band and singer playing until 11:30pm, and dancing is of course encouraged. Make your reservations at the Peninsula Chicago and get ready for an evening of luxury, decadence, and a smooth good time!
---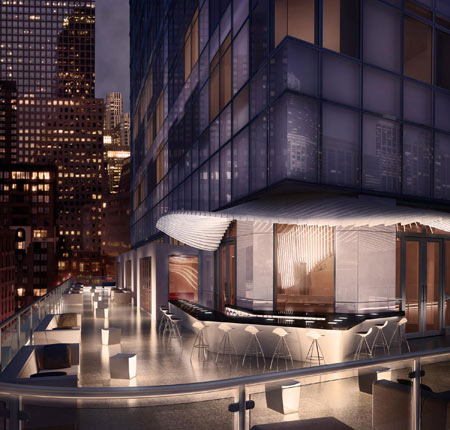 The locus of Linsanity, one Jeremy Lin, has finally made the move away from his brother's couch to accommodations more befitting the next big thing in the NBA. The linchpin of the Knicks offense has taken up residence in a rented 2-bedroom apartment at the W New York Downtown near the Financial District.
So what's attracted the star to these five-star accommodations? The Sunhine Select Residences are no slouch, his suite coming with enough furniture to probably pay himself the last year of his salary. His days of linoleum kitchen tiling are now well in his past. He'll still be commuting to practice from the Trump Tower in White Plains, but he plans to spend much of his time at his new downtown apartment.
While his fans have been looking a little maudlin lately, knowing that the cinderella run had to have its hiccups, dropping two of the last three games to New Orleans and New Jersey, the hopes of New York still rest on his shoulders while he rests those shoulders in the W New York Downtown.
---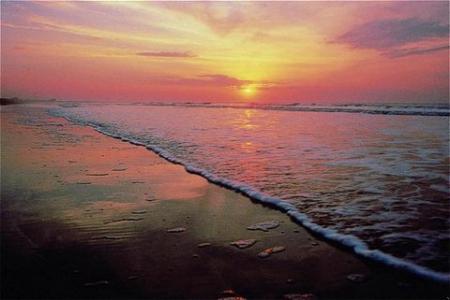 Springtime is on the offensive on the East Coast, and that means one thing: Time to break out the clubs. Golfing weather is looking like it's here to stay in South Carolina, and that means the closely cropped greens and devilish sand traps are calling your ball in equal measure, like the angel and devil of so many cartoons. It's time to break out your woods and irons for the spring season and put your other sets away. Maybe you were playing Settlers of Catan? I don't know. This whole analogy thing is harder than a brick wall. No, no, a diamond. Wait, maybe the Ko'olau Golf Club in Oahu. There we go; now it's topical. Anyway, I can't think of a better place to enjoy the newly found weather than on five championship courses of the Kiawah Island Golf Resort.
Home of the 1991 Ryder Cup and 1997 and 2003 World Cups of Golf, you're getting a top class playing experience in one of the most breathtaking regions on the eastern seaboard. And between games, you can relax along ten miles of romantic beaches or head out in search of the other sorts of eagles, who have nested in the region for centuries. This Conde Nast Award winner even has three pool complexes and a child program available to keep the tiny tots out from underfoot while you're swinging a large metal rod around. The Kiawah Island Golf Resort and accompanying Sanctuary at Kiawah Island are natural, beautiful, and definitely in season, so it might be worth planning a trip this spring.
---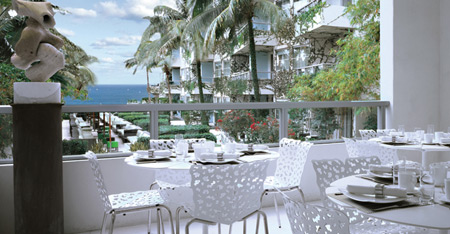 In celebration of Miami being crowned the country's Vainest City, the Sagamore is offering a special We're Sexy and We Know It package, so you to can join in on some well-deserved self-aggrandizement. The Living Social poll, which used highly rigorous scientific methods and also math, reports that Miami citizens consider themselves to be the most attractive people. Now it could be that in strange confluence of events, all the hot people in the US have decided to get together and hang out and have incredibly good-looking parties and super sexy bake sales, but it's more likely, and Living Social agrees, that Miami is just a land of high opinions.
Since we could all use a little self-esteem boost now and then, the Sagamore's offer is the perfect way to get in on the action. Why else would we go to one of the best 5-star beachfront properties if not to feel like we're a star? And with this kind of deal, you can't go wrong. With this package, you'll get
- Hair-styling and a scalp massage for two at the Muse Beauty Suite
- Two "Sexy on the Beach" cocktails
- 10% discount on your accommodations
- 1:00pm late checkout for an extra chance to relax
Book at the Sagamore today to show the world just how sexy you are.
---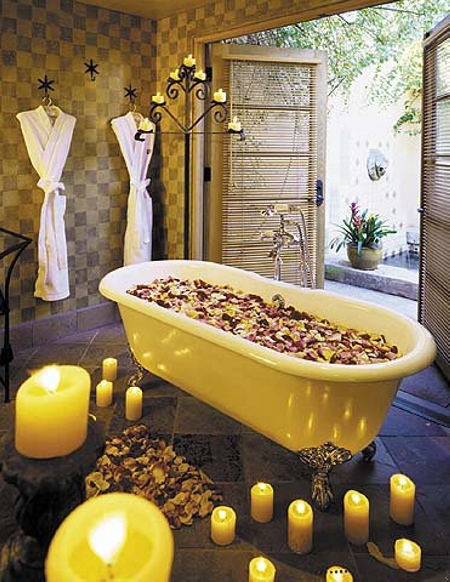 The Royal Palms Hotel and Spa is a beautiful resort located at the base of Camelback Mountain, and it currently has a few amazing packages and deals going on too good to pass up! With 117 beautiful guestrooms and casitas, this hotel is the perfect romantic hideaway with palm trees, lush gardens, and the perfect location just minutes from the shopping, galleries, and golf attractions in Phoenix. Check out the incredible rates and packages they're offering for an exciting escape from the norm.
Valencia Casita
These room types are located in the resort's Valencia gardens, and they feature views of the Camelback Mountain and/or the orange groves. These rooms have a patio, four poster king bed, and many have a fireplace.
Designer Casita
These room types have an intimate courtyard setting, grand master bedroom, walk-in shower, and a soaking tub. Each is individually designed with custom furnishings and many have a fireplace.
Montavista Terrace
These room types overlook the courtyard and some offer breathtaking views of Camelback Mountain from the patio or balcony. The master bedroom offers a large deep soaking tub and an elegant walk-in shower.
Royal Romance Package
This is the perfect package for a couple searching for a little romance regardless of the occasion. Whether it's a birthday, anniversary, or simply a weekend escape, treat yourselves to an elegant and beautiful weekend away. This package includes 1 night of luxurious accommodations, dinner for two at T. Cook's restaurant ($100 credit, tax and gratuity not included), rose petal turndown set up in your guestroom, a special Tuscan welcome amenity, and resort fee.
Royal Experience Package
This package includes 2 nights of luxurious accommodations, dinner for two in T. Cook's restaurant ($100 credit, tax and gratuity not included), 2 Alvadora Spa treatments, and resort fee.
---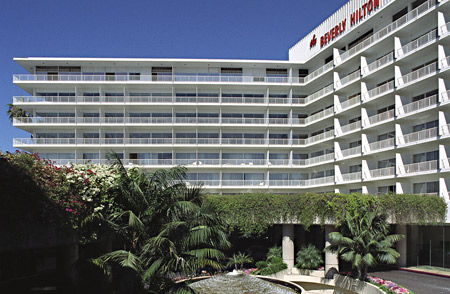 Since one actor locked himself in a hotel room for over a month to research the role that would ultimately precede his untimely death, the hotel world has been no stranger to the unfortunate ends of celebrities. And now we've all been grieving for the last few days over the loss of another great, one of the iconic voices of the 90s. RIP Whitney Houston, your powerful love ballads and singing of the 1991 Superbowl national anthem helped define a decade.
Perhaps some of the most shaken up are the staff of the Beverly Hilton where Houston was found submerged in her bathtub, possibly from a Xanax overdose. Her daughter even arrived at the hotel to try to see her mother and had to be hospitalized for shock and dehydration. It's a sad day when any death occurs, especially one as unfortunate as Whitney's, and our hearts go out to family and friends as well as the workers at the otherwise lovely Beverly Hilton who were on hand to witness it.
---
Fashion Week is always a bit of an adventure for New York, when the city gets taken over by edgy designers and their entourages. So if you're around the city this week, make sure to grab an orange mocha frappucino and head on over to any of the hundreds of shows happening around the city. More importantly, HotelChatter has posted a wonderful list of five hotels to check out during Fashion Week, happening right now. Among the highlights are the Andaz 5th Avenue, which will be featuring graffiti murals, and the Jazz scene at Gramercy Park, featured recently as one of our Top Valentine's Day hotels. Head on over here to see the full article, or check out the Andaz and Gramercy Park.
---