LUXURY HOTEL INSIDER
The Luxury Hotel Insider
: Exclusive luxury hotel deals, features and special rates from the luxury hotel experts at Five Star Alliance.
Named one of Tripbase's
Best Luxury Travel Blogs for 2011
, below are Five Star Alliance's newest articles featuring exclusive information on luxury hotels worldwide including special offers and deals at the world's best hotels.
---
At Gray d'Albion Hotel, guests can dine against the backdrop of the resort's private beach.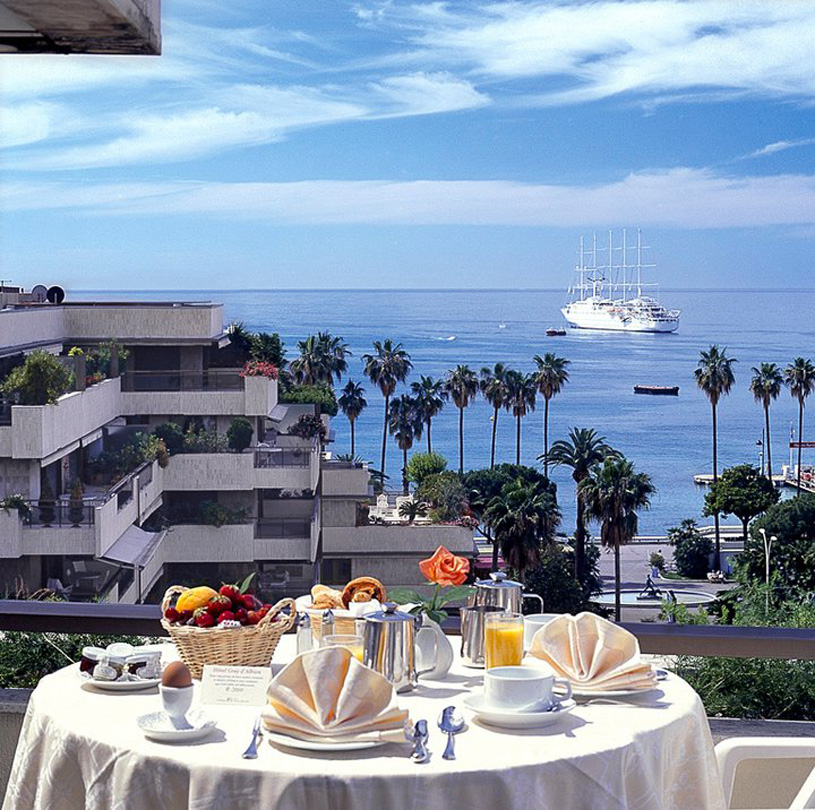 View rates, details, and more images of Gray d'Albion Hotel >>
---
Palihouse Santa Monica is a boutique beach lodge offering 37 generously appointed classic rooms as well as stunning studios, one and two-bedroom guest suites featuring fully equipped kitchens. In continuous operation since 1927, Palihouse Santa Monica (formerly The Embassy Hotel Apartments) is an outstanding example of Moorish-influenced Mediterranean Revival Architecture. The hotel dates back to a time when Santa Monica was the last Los Angeles rail stop and travelers from all over the world came for seaside vacations all year round.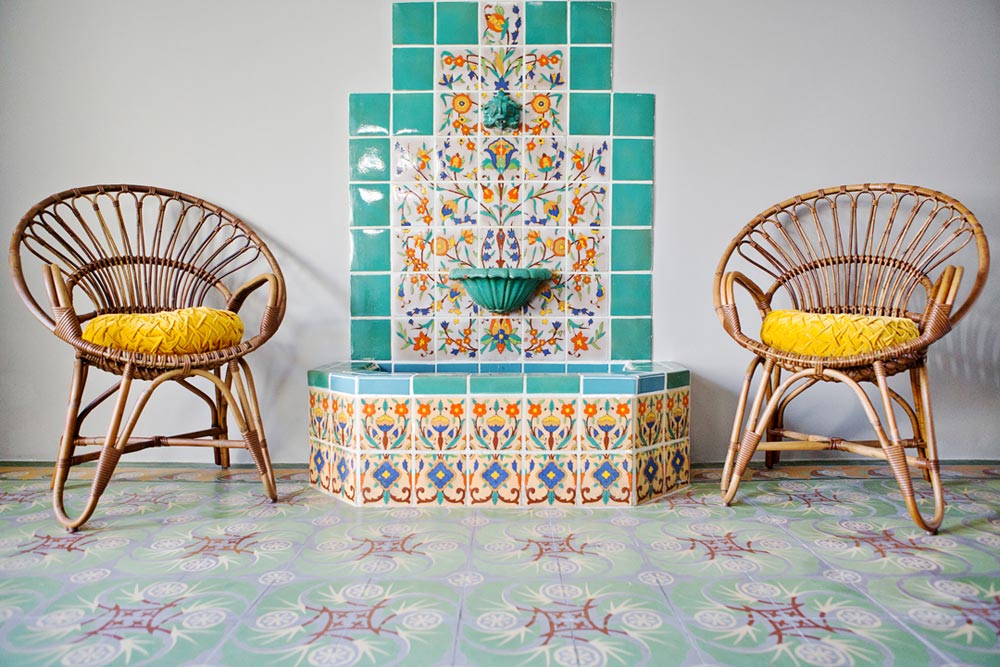 Book a stay at Palihouse Santa Monica >>
---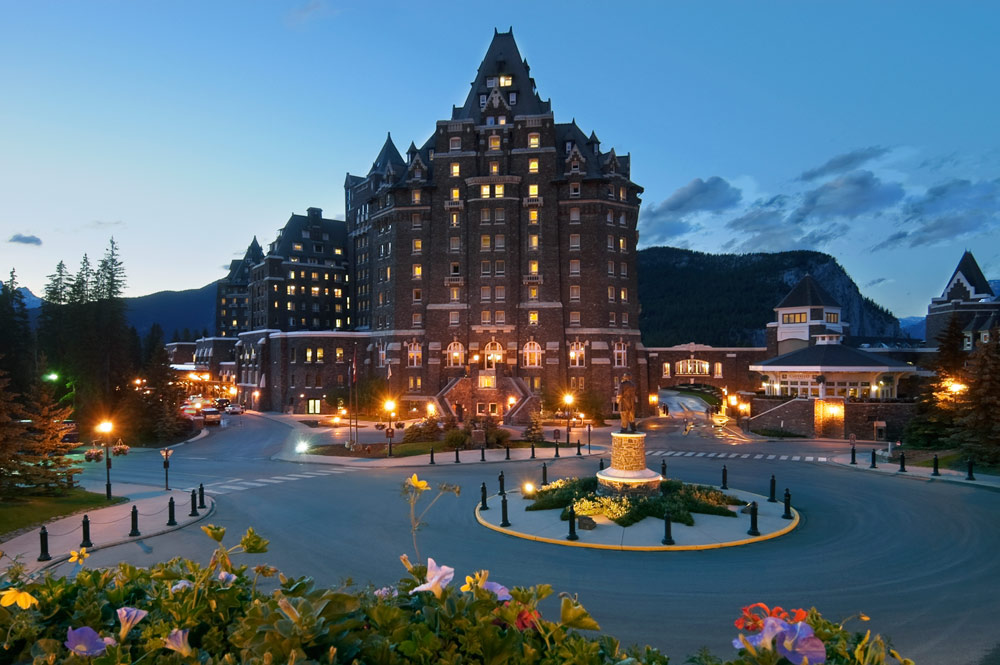 Legend has it that a bride fell down the marble staircase at Fairmont Banff Springs and died on her wedding day. She's also rumored to have caught fire on the way down, due to the torches that lit the staircase. The bride has been sighted dancing in the Cascade Ballroom, and cold air on the staircase is said to be her doing.
Tip: If an elderly Scottish man offers to help with your bags, he's a ghost. Sam the Bellman was a longtime employee who has apparently made good on his threat to come back and haunt the place. The random opening and closing of the elevator doors is also attributed to Sam.
Book a spooky stay at Fairmont Banff Springs >>
---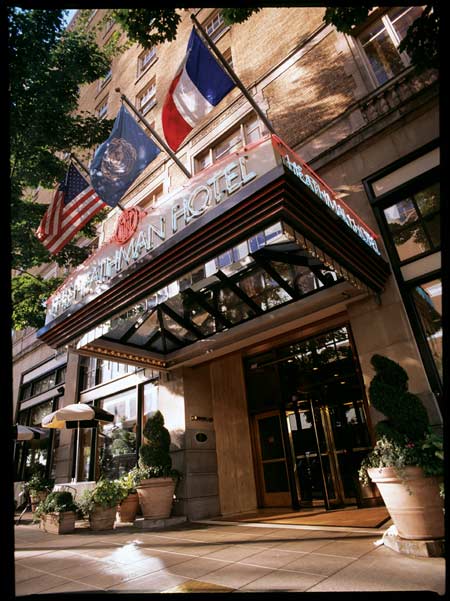 Long before 50 Shades of Gray made it popular, The Heathman Hotel had a reputation as one of the most haunted hotels in America. Rooms whose numbers end in 03 are rumored to be the most haunted in the hotel. The origin of this is a guest who committed suicide by jumping out of the window of room 1003. 703 is also considered haunted, but those not comfortable with the spirit world should avoid all 03 rooms.
Guests have reported clean towels used when no one is in the room, glasses of water mysteriously emptying, and chairs moving around. Cold spots, sounds that can't be explained, and faces that appear in the dark have also been reported. Most chillingly, some guests have reported feeling a ghostly presence in bed with them.
Shudder. Talk about double occupancy.
Book your own ghostly stay at The Heathman Hotel >>
---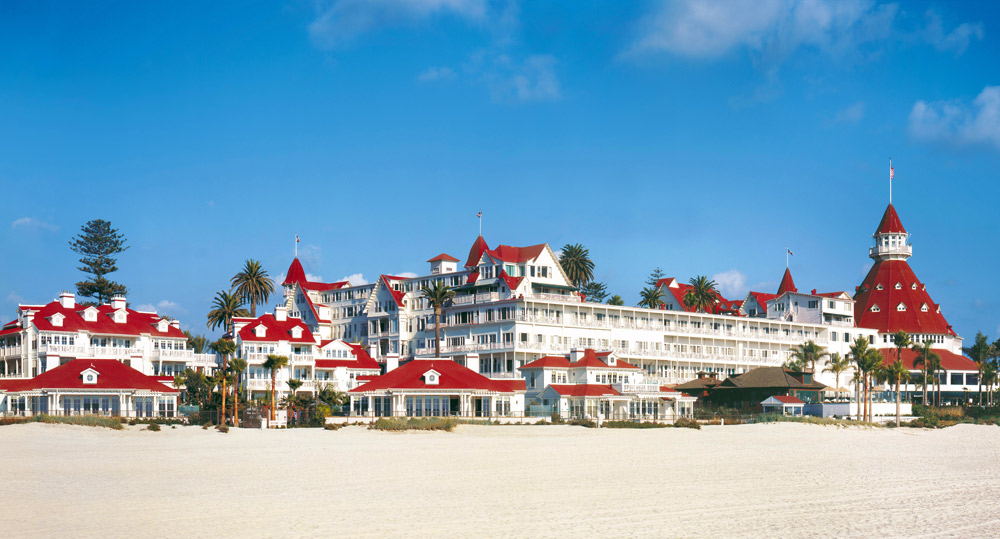 According to legend, a former guest by the name of Kate Morgan took her life at the Hotel del Coronado in 1892 and has haunted the place ever since. Morgan had been at the hotel for five days waiting for a man who never arrived. She was found dead of a gunshot wound on an exterior staircase that led to the beach.
Today, Morgan's spirit seems to have remained at The Del, where she tends to occupy her former guestroom. But her beautiful vision – and ghostly pranks – can be experienced throughout the rambling resort and grounds.
Morgan is fond of playing pranks at the hotel's gift shop. The glassware that flies off shelves and the pictures that fall off walls are attributed to her mischevious ways. Because memorabilia related to Marilyn Monroe's 1958 hotel filming of Some Like It Hot seems to be the most prone to tumbling, some speculate that The Del's resident ghost doesn't like sharing the spotlight with Hollywood's biggest star.
Catch up with the ghostly Kate at Hotel del Coronado >>
---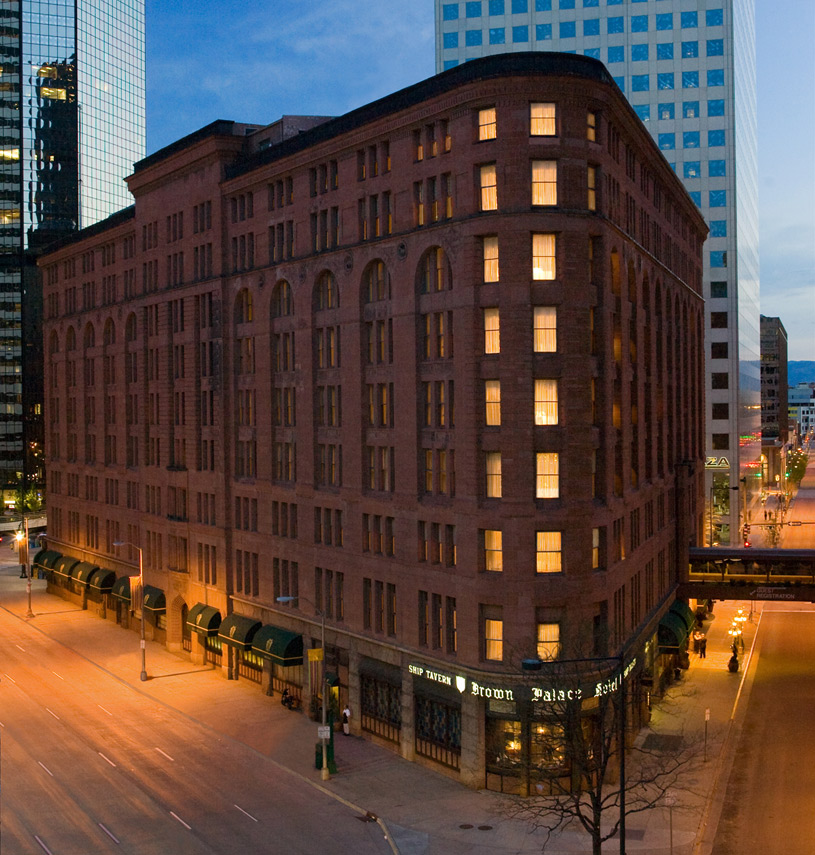 One of the ghosts at Denver's Brown Palace Hotel is said to be Louise Crawford Hill, a socialite who lived in the hotel in the 1930s. Crawford lived in room 904, and after her death, the switchboard starting receiving calls from the room, which was undergoing renovations and had no telephone.
Guided historical tours recounting interesting anecdotes about the general history of The Brown Palace Hotel are offered every Wednesday and Saturday, and in October, the tours focus on the hotel's ghostly past. This popular tour highlights tales of unexplained phenomena and spirits who appear to have chosen to spend eternity at the hotel.
Among the other otherworldly sounds and spirits here are:
- A formally-dressed string quartet is said to live in the hotel's main dining room and has been allegedly heard to be practicing thier music. The room was formerly known as the San Marco Room, where big bands played.
- A man dressed in an old-fashioned train conductor's uniform was seen at the site where the hotel's railroad ticket office used to be.
- A baby's cries emanating from the boiler room
- Ghostly children playing and running in the hallways
Book a spooky stay at Brown Palace Hotel >>
---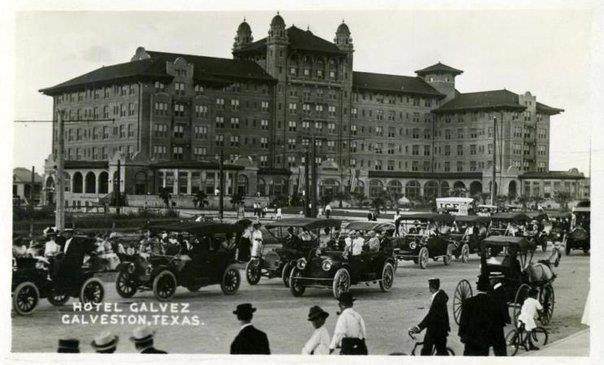 Hotel Galvez & Spa, built in 1911 on Galveston Island, is a renowned upscale hotel, with guest rooms that boast an island or ocean view. Legend has it a seaman's fiancé was staying in room 501 when she heard his ship had sunk, and took her own life. Now she haunts the halls, especially during October Ghost Tours. Throughout October, the 104-year-old historic Texas hotel is offering its annual public ghost tour accompanied by a three-course dinner. During the one-hour tour, the Hotel Galvez concierge will guide guests through the historic hotel's ghostly past using popular ghost hunting tools to conduct a paranormal investigation.

Want more ghost stories? Check out more haunted hotels on Pinterest and Facebook.
Book your own stay at Hotel Galvez & Spa >>
---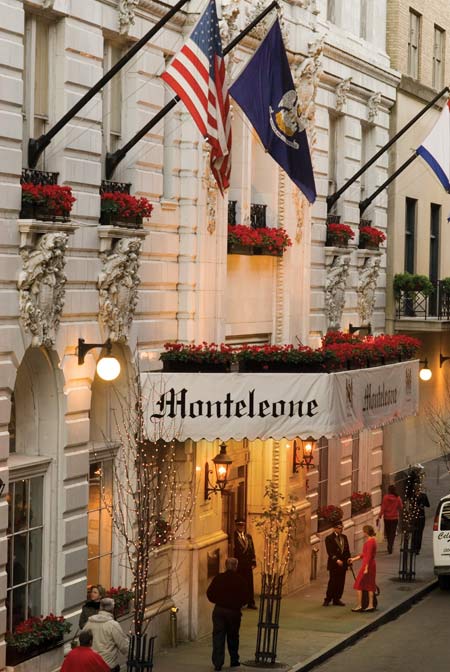 Thanks to Anne Rice's novels and American Horror Story, vampires are probably more closely associated to New Orleans than ghosts and spirits. But Hotel Monteleone has its share of ghosts and otherwordly sightings. The historic Hotel Monteleone, founded in 1886 and owned by the fourth generation of the Monteleone family, has often heard ghost stories from guests, especially on the 14th floor (which is actually the 13th floor).
Generations of hotel guests and staff have regularly experienced haunted events at the event. This haunted hotel has an elevator that stops on the wrong floor, leading a curioues couple down a hallway that grows chilly and reveals the ghostly images of children playing.

In March 2003, the International Society of Paranormal Research spent several days at the Hotel Monteleone, investigating the hauntings. While at the hotel, the team made contact with more than a dozen earthbound entities. Among them were several former employees, a man named William Wildemere who died inside the hotel of natural causes, and a boy who was much older when he died but enjoys returning to Hotel Monteleone as a 10-year-old to play hide-and-seek with another young spirit.

Get ghostly at Hotel Monteleone >>
Want more ghost stories? Check out more haunted hotels on Pinterest and Facebook.
---
Stay in business long enough, and you are bound to pick up a ghost or two. Such is the case with Grande Colonial La Jolla. We explored the alleged hauntings at La Jolla last year, you can find the full report here. The spirit of Groucho Marx, tiny jumping Abe Lincolns, a mysterious hair brushing, and ringing telephone are all de rigeur for the spirit world at this historic beach hotel.
See your own ghost (maybe) at Grande Colonial La Jolla >>
Want more ghost stories? Check out more haunted hotels on Pinterest and Facebook.
---
Looking out to the sea, the Royal Hotel Sanremo is located a few meters from the Casino and the elegant shopping district downtown. The large windows offer breathtaking views over the Mediterranean sea and the impressive landscape.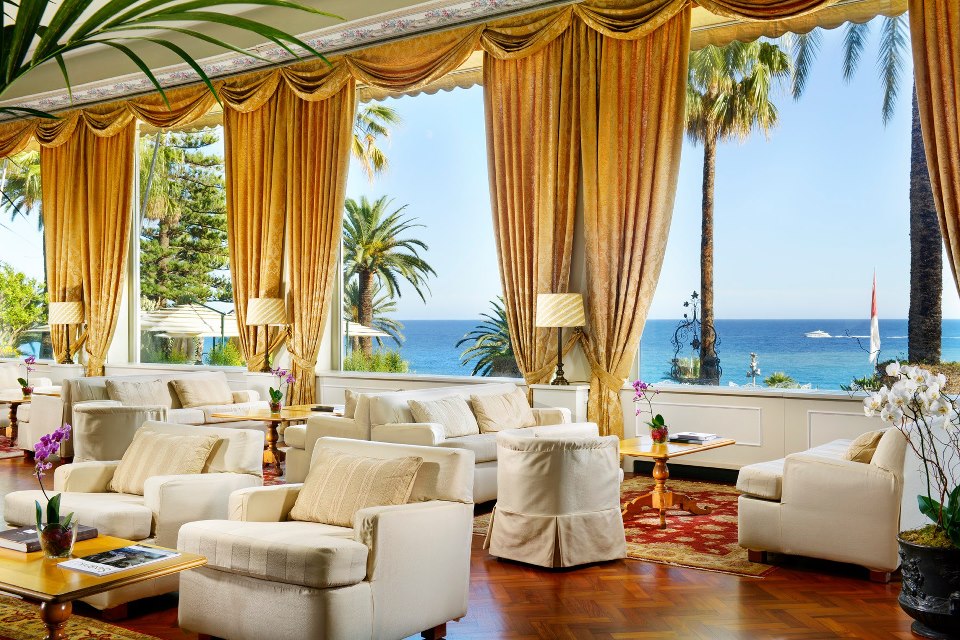 View rates, details, and more images of Royal Hotel Sanremo >>
---