LUXURY HOTEL INSIDER
The Luxury Hotel Insider
: Exclusive luxury hotel deals, features and special rates from the luxury hotel experts at Five Star Alliance.
Named one of Tripbase's
Best Luxury Travel Blogs for 2011
, below are Five Star Alliance's newest articles featuring exclusive information on luxury hotels worldwide including special offers and deals at the world's best hotels.
---
Autumn could be the best season to visit Tuscany. The sun is shining, the tourist crowds have dispersed, and truffle foraging is in full swing. Not to mention the brilliant hues of the fall foliage. Just outside of Florence, Il Salviatino invites guests for a "Taste of Tuscany" until November 30, 2011. You'll tour a vineyard, taste local wines, go hunting for truffles, and sample the region's best seasonal delights while staying in luxury at the hotel named "Hideaway of the Year" in the 2011 Andrew Harper Grand Award Winners. Nestled in the rolling Tuscan hills, Il Salviatino is housed in a 15th century villa with original frescoes and Italian gardens-- and offers spectacular views of Florence. Starting from 1,920 euros, the "Taste of Tuscany" package includes:
* Two nights accommodation in a Deluxe Room * Breakfast for two daily * A seasonal dinner at Le Serre with a bottle of Tuscan wine * Truffle foraging for half a day * A vineyard tour and wine tasting * A spa treatment each in the award-winning Thai Devarana spa * Service and tax
---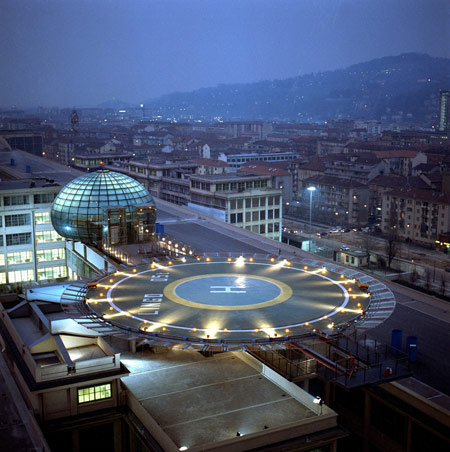 Are you an avid exerciser who doesn't like to give up working out when you're traveling and away from home? We definitely understand the need to keep up with your routine while still enjoying the beautiful city you're in, so we'd like to introduce you to hotels that offer you an opportunity to exercise that's a bit different from your typical access to a treadmill, elliptical, and a few weights in a hotel gym.
Today's featured luxury hotel is the NH Lingotto in Turin, Italy, and its exercise facility is sure to be unlike any other you've seen. The hotel is situated in the former Fiat automobile factory, and the redesign of the entire space has made the NH Lingotto a striking blend of the modern and historic. The hotel's first floor connects to a shopping gallery, with various boutiques and cafes, while the top floor houses the incredible Pinacoteca Giovannie Marella Agnelli art gallery. Aside from these luxurious amenities, the NH Lingotto also has 240 beautiful rooms and suites and a 1,030 meter running track on the roof that was formerly a Fiat car-testing track. This track allows you to exercise outdoors while taking in the most magnificent views of Turin, Italy.
So whether you're a serious runner or simply enjoy going for a walk, consider checking into the NH Lingotto and checking out the outdoor track for some fresh air and a unique exercise opportunity that's quite outside the norm.
---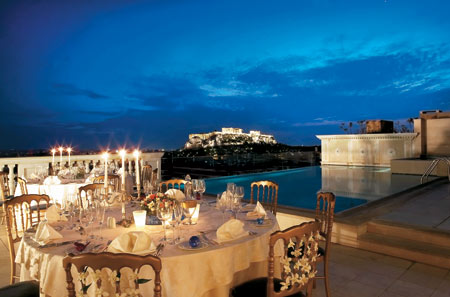 We understand that no one aims to come in second place; there is no recognition for mediocrity. We at Five Star Alliance understand better than anyone the importance of offering the most luxurious resorts in the world, so we notice what's going on in the industry, and it matters to us, because it matters to you. We'd like to welcome you to our new blog series, Best of the Best, where we'll be featuring the best and most luxurious resorts in various categories. But don't take our word for it. These resorts have been recognized as the best in the business by the prestigious World Luxury Hotel Awards, so you can relax and stop worrying about your upcoming trip, knowing that it truly will be the best of the best.
Today's featured luxury hotel is the King George Palace, recipient of the Best Scenic View award in 2011. Located on Constitution Square, just steps from the Greek Parliament, this luxurious resort offers the best of Athens. Not only has the King George Palace received the prestigious award for hotel offering the best scenic view by the World Luxury Hotel Awards, but it has also been distinguished as one of the best hotels in Greece. This luxury boutique hotel has been home to Kings, Princes, and Presidents since the 1930s, and it will surely be your best home away from home. Be sure to visit the Acropolis, see the Parthenon, and stroll through the Agora, Athens' central market. As your day draws to an end and as the sun is setting, dine at the rooftop restaurant of the King George Palace, and prepare to have your breath taken away by the incredible view of this phenomenal city.
---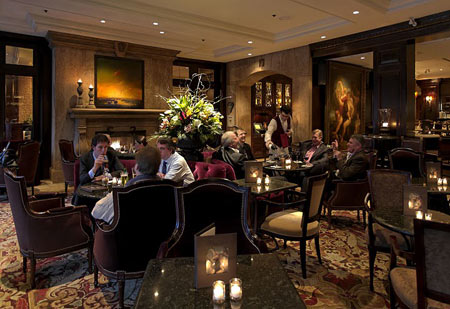 Ladies and Gentleman, it's that time of the year again. Fall is upon us and the leaves are turning, and that means just one thing. Turkey Day's a-comin. And it just may be that you're the kind of person who thinks that holidays are a time to get away. Well, the Wedgewood Hotel in Vancouver agrees with you, good sir, and they're prepared to offer you a package deal that will have you giving thanks for more than just the health of your family and the latest football win. And one of the best parts about Thanksgiving is that if you travel for it, you can have it twice. Canadian thanksgiving is conveniently on the second Monday of October – this year the 10th – and that means twice as much turkey. You don't have to sacrifice any time with your family to enjoy a weekend holiday getaway courtesy of our northern neighbors. Offering up a tryptophan-induced coma for two and 20% off of spa treatments, Thanksgiving stays at the Wedgewood are a surefire way to start the fall in style.
---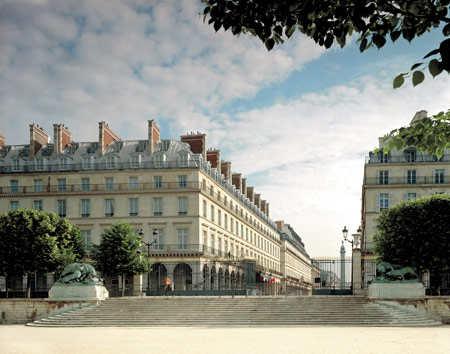 The Westin Paris – Vendôme has an enviable location in the heart of Paris just off the Place Vendôme, next to the Place de la Concorde and immediately opposite the spectacular Tuileries Gardens. Just a stone's throw from the Louvre, the hotel is surrounded by famous landmarks and is minutes away from the city's best shopping on the elegant Rue du Faubourg St-Honoré. This is the capital's busiest and most fashionable neighborhood.
When the hotel was first opened in 1878 it was celebrated as the most exclusive property of its kind and was regarded as a national treasure of France's Second Empire. Over the years, it has been renovated and restored many times, most recently in 2008. But important historic details remain: a courtyard fountain with a white marble water nymph, and a spectacular glass roof from 1878. This is where Empress Eugenie, wife of Napoleon III, took up residence during her husband's exile from 1898 to 1919, as commemorated by an inscription near the front entrance. This is also where Victor Hugo held three large banquets celebrating his 79th, 81st and 83rd birthdays in the lavish Imperial Salon on the ground floor. The most celebrated fashion houses such as Yves Saint-Laurent, Hanae Mori, Nina Ricci, Torrente, and Ungaro regularly hold their shows in the hotel's historic salons.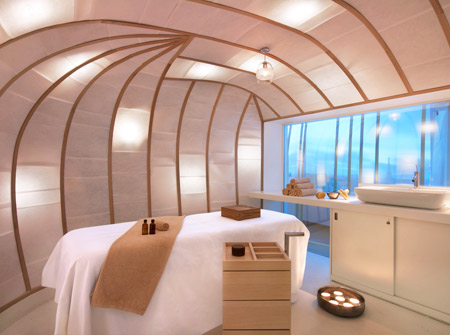 With 440 rooms, The Westin Paris - Vendôme has the largest number of suites of all the traditional Parisian luxury hotels in its category. From their Second Empire classicism, the majority of the suites at the hotel offer exceptional views of the capital- truly one of the best panoramas of the Paris skyline. The famous designer Sybille de Margerie refurbished the rooms in a sophisticated contemporary style. Taking inspiration from the history of the hotel, Sybille de Margerie created an ambience of renewal and relaxation with muted color schemes of plum–mauve to taupe, with splashes of light green and Bordeaux reds. Of course all the rooms at The Westin Paris - Vendôme are equipped with the sleep-inducing Westin Heavenly Bed, one of the great innovations developed by Westin. The bed has proved so popular with guests that the Westin Heavenly Bed is now for sale at the Westin online store.
Posted in:
Europe
,
France
,
Paris
,
Featured Luxury Hotels
,
Romantic Travel
,
Business Travel
,
Food and Wine
,
Luxury Spas
,
Luxury Suites
,
Luxury Shopping
,
Historic Hotels
---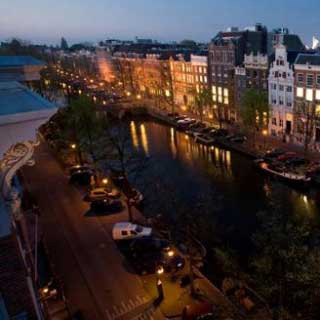 What is one of the most popular destinations in Europe? Why none other than Amsterdam! This gorgeous city not only offers a mix of history, culture, and excitement, but it's also one of the most beautiful cities in the world.
Consider exploring Amsterdam's 165 canals via a canal cruise or canal bus tour, visiting a traditional Dutch village, and taking a walking tour through a cheese market. The perfect hotel for your stay is the Dylan Amsterdam, and it's located in the heart of the city, built right on the Keizersgracht, one of Amsterdam's most famous canals. The Dylan Amsterdam has recently introduced a new signature concept, Vinkeles (a luxury restaurant situated in the Dylan) on the Water. Hop on the Muze, a wooden salon boat and float along Amsterdam's beautiful canals while enjoying incredible dishes served to you at the 'Chef's Table.' This experience is available only at the Dylan Amsterdam, so be sure to take advantage of this opportunity and book your stay today!
---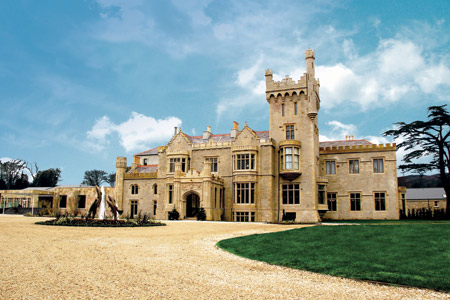 We understand that no one aims to come in second place; there is no recognition for mediocrity. We at Five Star Alliance understand better than anyone the importance of offering the most luxurious resorts in the world, so we notice what's going on in the industry, and it matters to us, because it matters to you. We'd like to welcome you to our new blog series, Best of the Best, where we'll be featuring the best and most luxurious resorts in various categories. But don't take our word for it. These resorts have been recognized as the best in the business by the prestigious World Luxury Hotel Awards, so you can relax and stop worrying about your upcoming trip, knowing that it truly will be the best of the best.
Today's featured locale is the Solis Lough Eske, recipient of the Best Luxury Countryside Hotel award in 2011, or should we say "best castle"? Located just outside of Donegal Town, Ireland, the Solis Lough Eske Castle is on the water's edge of Lough Eske and surrounded by the incredible Blue Stack Mountains. Like escaping into a fairytale, the Solis Lough Eske Castle has its spa facility located in the castle garden, providing you with every opportunity to relax and take in the natural beauty of Ireland. Looking for a thrill? The Solis Lough Eske Castle offers some of the best hiking, mountain biking, and surfing in all of Ireland. Whether you're looking for some peace and quiet or an adventure, the Solis Lough Eske Castle is the perfect and best destination for an escape into the magnificent countryside of Ireland.
Posted in:
Europe
,
Ireland
,
Donegal
,
Featured Luxury Hotels
,
Adventure/Ecotourism
,
Luxury Spas
,
Hot Spots
,
'Best Of' Lists
,
Luxury Golf Resorts
,
Our Favorite Sites
,
Historic Hotels
---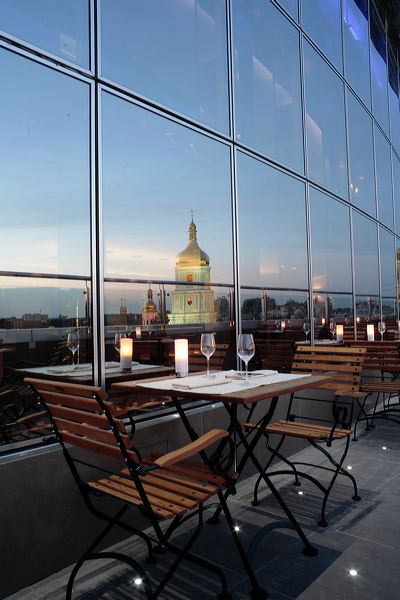 Ukraine (or Ykraina, as it is pronounced in the majority of the world), is a country that has some of the most incredible, lush hills rolling throughout its countryside and beautiful cobblestone roads throughout its cities. Granted, being Ukrainian myself, I'll admit that I'm slightly biased, but I guarantee you'll be awestruck by all Ukraine has to offer. Still don't believe me? I challenge you to visit the Breadbasket of Europe and see for yourself!
Kiev, Ukraine's capital offers everything and anything from fascinating museums, theaters, and ancient ruins, to contemporary buildings and breathtaking cathedrals. A wonderful hotel to consider for your stay in Ukraine is the Hyatt Regency Kiev. This luxurious hotel is located in the heart of the capital and is surrounded by the culture and history of Kiev's Old Town. Consider exploring Saint Michael's Golden-Domed Monastery and one of Kiev's most recognized landmarks, Saint-Sophia's Cathedral. Both attractions are walking distance from the Hyatt Regency Kiev. After a day of exploring the most beautiful monasteries and cathedrals in the world, consider perusing the diverse boutiques and shops on Kreshchatyk Street, where you'll find gifts and articles of clothing unique to Ukraine. Hoping to bring your kid(s) on your travels? The Hyatt Regency Kiev offers a phenomenal brunch on Sundays, complete with a children's playground, paint lessons, magicians, clowns, puzzles, and toys. Speaking of food, be sure to order pierogies (cheese and potato dumplings), and olivye (salad) during your visit, two of Ukraine's typical dishes that will complete your stay in the best country in the world!
---
We return now to our series of fantastical destinations as well known for their stories as their reality. [For previous installments, read about New Zealand and Crete.] Today, we visit another kind of fantasy: Paris, the city of love and home to the dreams of many.
Part 3 - Paris
So famous for being the romantic capital of the world that an entire movie was made about it as a setting for love stories, Paris is a city of wine and of cafes. But love is not all that happens in the cafes of Paris. Two locations stand out today as sites of some of the most famous movie scenes of our time.
The Café des Deux Moulins is famous for its art deco style and fine food, but it's even more well-known for the fantasy character who once worked there. Located in Montmartre, the small café played home to Amélie, and it was here that she dreamt of happiness and set out to find it for others. The Crème Brulée is now named for this sweet girl who helped so many, and many flock to the Café to see her .
The Café Debussy, on the other hand, doesn't exist either in real life or in the fantasy world where it featured prominently. Actually a deli called Da Stuzzi that was repurposed for the Christopher Nolan film, the Café Debussy explodes in a shower of rubble as Inception's dream-world destabilizes around it. This quiet deli located on a side street hasn't been overwhelmed by the crowds of Inception-lovers, and it is a lovely place for lunch, run by a true local who only wants her shop to do well. In that sense, Da Stuzzi is the perfect fantasy location. The humble reality of the spot is almost bigger in your mind than the stars who once sat there.
So next time you're in Paris, it's worth making a trip out of your way to see these gems.
---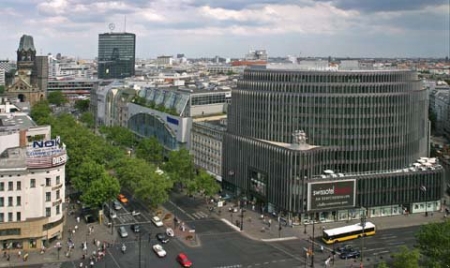 No matter how many blog posts, review sites, and travel brochures you read, nothing can compare to personal experience of a city. I want to share some of that first-hand experience with you, not as an expert, but as one traveler to another. In each installment, I'll share my experience of a city I've lived in or explored extensively. And to start things off, there's no better first destination than Berlin.
Berlin is a city so full of personality it's impossible to begin talking about it having any sort of unified character. In a lot of ways, Berlin is at the crossroads of modernity – because it was forced to rebuild so much in the last twenty years, it is at the forefront of new technologies and environmental policy, but all you need do is turn around to see the past. Sleek and modernized around the bombed out remains of history, an underground life bustles below the veneer of its tourist-friendly city center. Each neighborhood seems to be an oasis with a distinct personality from any other. But the pulse of a conflicted city, still determining its character, beats through the veins of the trolley lines and U-bahn stations that tie these disparate regions together in a cohesive web that only grows stronger as it pulls against itself. There's a certain measure of unity to the ever-changing cityscape.
And that's why I love it so much. Nowhere else I've been has a city felt so alive beneath my feet. Everyone knows the must-see locations: Checkpoint Charlie, Alexanderplatz, the remains of the Wall, the Brandenburg Gate. But what you don't realize until you visit is that the real charm of the city is how it has grown up around these historical centers. Just walking the streets, you'll see how a never-repaired husk of a building has been turned into an enclave for industrial art; how despite the line dividing the city having been consigned to history, the feeling of division still floats in the air. From the regal Charlottenberg palace to the contemporary art exhibit lodged in an old train station, Berlin is a city that wants to be seen, to be lived in.
If you want to see more than just another cookie-cutter royal palace or national history museum, Berlin cannot fail to deliver. Get off the beaten path, explore the neighborhoods, and really experience a city in transition. So grab a room at any one of its top-class hotels and give yourself an opportunity to fall in love with it the way I have.
---