LUXURY HOTEL INSIDER
The Luxury Hotel Insider
: Exclusive luxury hotel deals, features and special rates from the luxury hotel experts at Five Star Alliance.
Named one of Tripbase's
Best Luxury Travel Blogs for 2011
, below are Five Star Alliance's newest articles featuring exclusive information on luxury hotels worldwide including special offers and deals at the world's best hotels.
---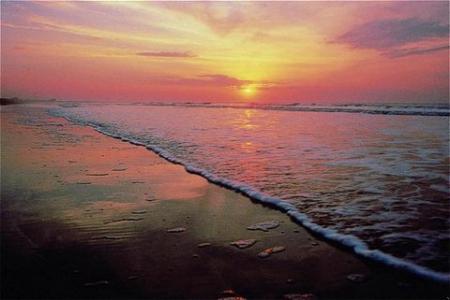 Springtime is on the offensive on the East Coast, and that means one thing: Time to break out the clubs. Golfing weather is looking like it's here to stay in South Carolina, and that means the closely cropped greens and devilish sand traps are calling your ball in equal measure, like the angel and devil of so many cartoons. It's time to break out your woods and irons for the spring season and put your other sets away. Maybe you were playing Settlers of Catan? I don't know. This whole analogy thing is harder than a brick wall. No, no, a diamond. Wait, maybe the Ko'olau Golf Club in Oahu. There we go; now it's topical. Anyway, I can't think of a better place to enjoy the newly found weather than on five championship courses of the Kiawah Island Golf Resort.
Home of the 1991 Ryder Cup and 1997 and 2003 World Cups of Golf, you're getting a top class playing experience in one of the most breathtaking regions on the eastern seaboard. And between games, you can relax along ten miles of romantic beaches or head out in search of the other sorts of eagles, who have nested in the region for centuries. This Conde Nast Award winner even has three pool complexes and a child program available to keep the tiny tots out from underfoot while you're swinging a large metal rod around. The Kiawah Island Golf Resort and accompanying Sanctuary at Kiawah Island are natural, beautiful, and definitely in season, so it might be worth planning a trip this spring.
---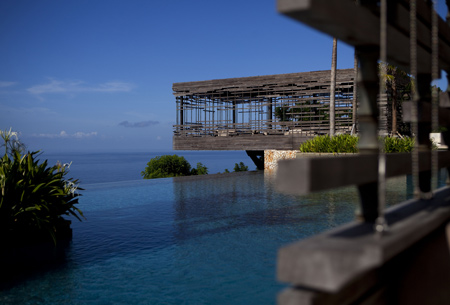 We understand that no one aims to come in second place; there is no recognition for mediocrity. We at Five Star Alliance understand better than anyone the importance of offering the most luxurious resorts in the world, so we notice what's going on in the industry, and it matters to us, because it matters to you. We work hard to offer you the best in the industry, and we'd like to welcome you to our second blog series where we feature the best and most luxurious resorts in the world. But don't take our word for it. These resorts have been recognized as the best in the business and have made the prestigious Condé Nast Traveler Gold List 2012.
The Condé Nast Traveler Gold List 2012 is the eighth of their annual lists, and the hotels chosen by their team of editors and experts are the best for service, food, location, rooms, leisure facilities, ambiance and design.
The Alila Villa Uluwatu in Bali, Indonesia is featured on the Gold List 2012: Best for ambience and design. This luxury hotel is located on a cliff top plateau along the southern coast of Bali. The view from this hotel is simply breathtaking, and the entire property aims to fulfill its tradition of offering an experience that is serene, sensual, and pleasantly different. With 84 spacious villas, all with private salt-water pools and ocean-view cabanas, this Alila property goes above and beyond the expected levels of luxury. The rooms have ceilings from bamboo and flat roofs that are insulated with volcanic rocks. Indulge yourself in the spectacular cliff top pool and bar, and take in the beauty that surrounds you everywhere you turn at this incredible hotel.
Posted in:
Asia
,
Indonesia
,
Bali
,
Romantic Travel
,
Food and Wine
,
Luxury Spas
,
Beach and Island
,
Hot Spots
,
'Best Of' Lists
,
What a Hotel!
,
Green and Eco-Friendly Hotels
---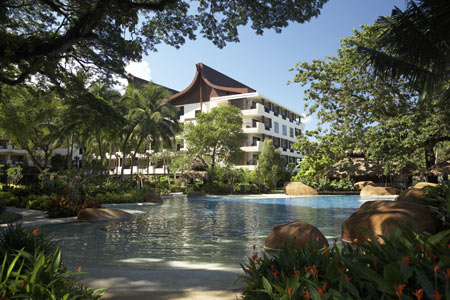 In a laudable move, Shangri-La Hotels and Resorts has announced the expansion of its sustainable seafood policy to include the discontinued use of all shark fin products in 72 hotels and resorts, as well as phasing out additional of species of fish who suffer from overfishing and support unsustainable farming industries. The two species to get the axe of preservation are Bluefin tuna and the Chilean sea bass. As Time Magazine and Greenpeace report, the commercial overfishing of sharks and fish is leading to a depletion of marine ecosystems that, due to declining populations, will not be replaced. Shangri-La's steps to reduce demand for these items are commendable, and it follows their initial 'Sanctuary, Shangri-La's Care for Nature' project that have developed marine sanctuaries to support the integrity of important coral reefs around their properties.
In order to fulfill its contractual obligations, all banquets reserved to include the dish shall be honored, but no new requests for shark fin soup can be made either individually at its restaurants or through its commercial catering. If you would like to show your support by staying at any of Shangri-La's now more sustainable hotels and resorts, you can find them all at Five Star Alliance.
---
The title pretty much says it all: The Four Seasons Maldives is crafting an underwater christmas tree from living coral fragments that will grow into a natural part of the reef below the hotel. Not only is the coral formation festive in its own right, it will also contribute to the preservation of the reef habitat, a natural wonder that is growing ever scarcer. That's certainly getting into the tropical Christmas spirit: Giving back to the natural habitat while promoting beauty and luxury. And you can even track the progress of the reef online at Reefscapers.
The resort itself is a wonderful beachfront property that is everything you imagine when you think of the classic tropical getaway: expansive beaches, blue skies and even bluer waters, and intimate and comfortable rooms and suites. The private coral island even has its own Explorer catamaran for traversing the open waters. Be sure to stop by the Four Seasons Maldives and enjoy this beautiful work of natural artwork that will become a fixture of their underwater landscape for years to come.
---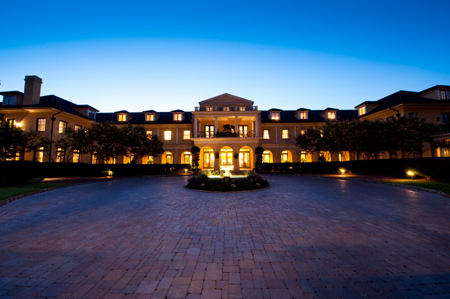 We're proud to announce that the Keswick Hall at Monticello is now offering specially exclusive Five Star Alliance rates, and I, for one, am tickled pink at the thought of heading down there. Located in Monticello, Keswick makes its home in a region fit to hold the house of many a founding father in its rolling landscape. The father found the most around Keswick is Thomas Jefferson himself, the author of the Declaration of Independence and famous as a collector of books. Keswick reinvigorates the 18th century equestrian lifestyle with modern amenities, supplementing hiking, biking, and fly fishing with its very own 18-hole golf course and luxurious spa. Framed by the Blue Ridge Mountains, you'll never feel more at home at a traditionally American hotel.
And these special rates just sweeten the deal. We know you love free things, so good through 2012, Five Star Alliance guests who book our rate get a free room upgrade on arrival and a wine tasting for two. The room upgrade is subject to availability, of course, and the wine tasting is subject to your desire to enjoy some seriously fine American wines in the Virginia tradition. So if your idea of a vacation is getting away with that special someone and enjoying a glass of fermented grape, look no further than the Keswick Hall at Monticello.
---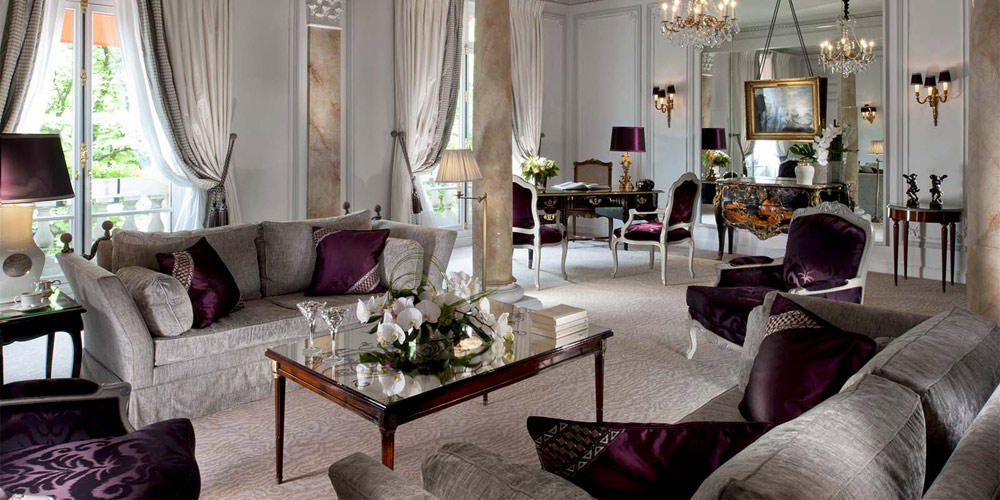 Here's your chance to "plant your roots in French History" at the Château de Versailles. Talk about cool Christmas gifts! The Hotel Plaza Athénée, the luxurious Parisian palace hotel, is offering you a special limited-time special offer to buy a Christmas tree and plant it at the legendary Château, where you'll have your name engraved, and get free access to the Château de Versailles for one year. Not only that, you'll also receive your very own ownership certificate to show off to friends back home. The sprawling palace-- a symbol of royal opulence-- is surrounded by an important forest, currently being replanted by local governmental organizations. To be part of the legend, you must act fast! The Plaza Athénée's "My Private Tree" offer is limited to 10 available trees. Here's what's included in the package, priced from 1428 euros in a Deluxe Room (with guaranteed upgrade to a Junior Suite):
* At Château de Versailles: Your own Tree (Value 1000 euros) only 10 trees available; Ownership certificate; Your name engraved at the Château de Versailles; Free access to the Château de Versailles for one year

* At the Plaza Athénée: Daily Continental breakfast for two and a bottle of organic Champagne with your luxurious accommodations
Rates are per night for a two nights stay minimum. Available until December 28, 2011.
---
Let it snow! November means it's time to take advantage of some early-season ski deals so you can hit the powder fast. Without a doubt, the best place to embrace the winter is our neighbor to the north. Canada's pristine wilderness is home to the number one ski resort in North America (Whistler), and Banff National Park, a UNESCO World Heritage Site, offers a storybook winter setting in the Canadian Rockies. Here, the wide-open wilderness makes for some epic skiing on what feels like your very own private pistes.
Fairmont offers three legendary resorts where skiers and non-skiers alike revel in luxury while soaking up the surrounding natural beauty. Styled after a Scottish Baronial Castle, the Fairmont Banff Springs resort is located in the heart of the park with three pristine ski resorts at your doorstep. With the "Couples Holiday Getaway," you get a third night for free when you stay for the festive Christmas season between December 17th and December 30th, 2011. Another hot offer: With "Extend Your Stay," you'll get discounts until February 10, 2012. Stay two nights and save 25% off each night when you stay two nights; 30% off each night when you stay three nights; 35% off each night when you stay four or more nights.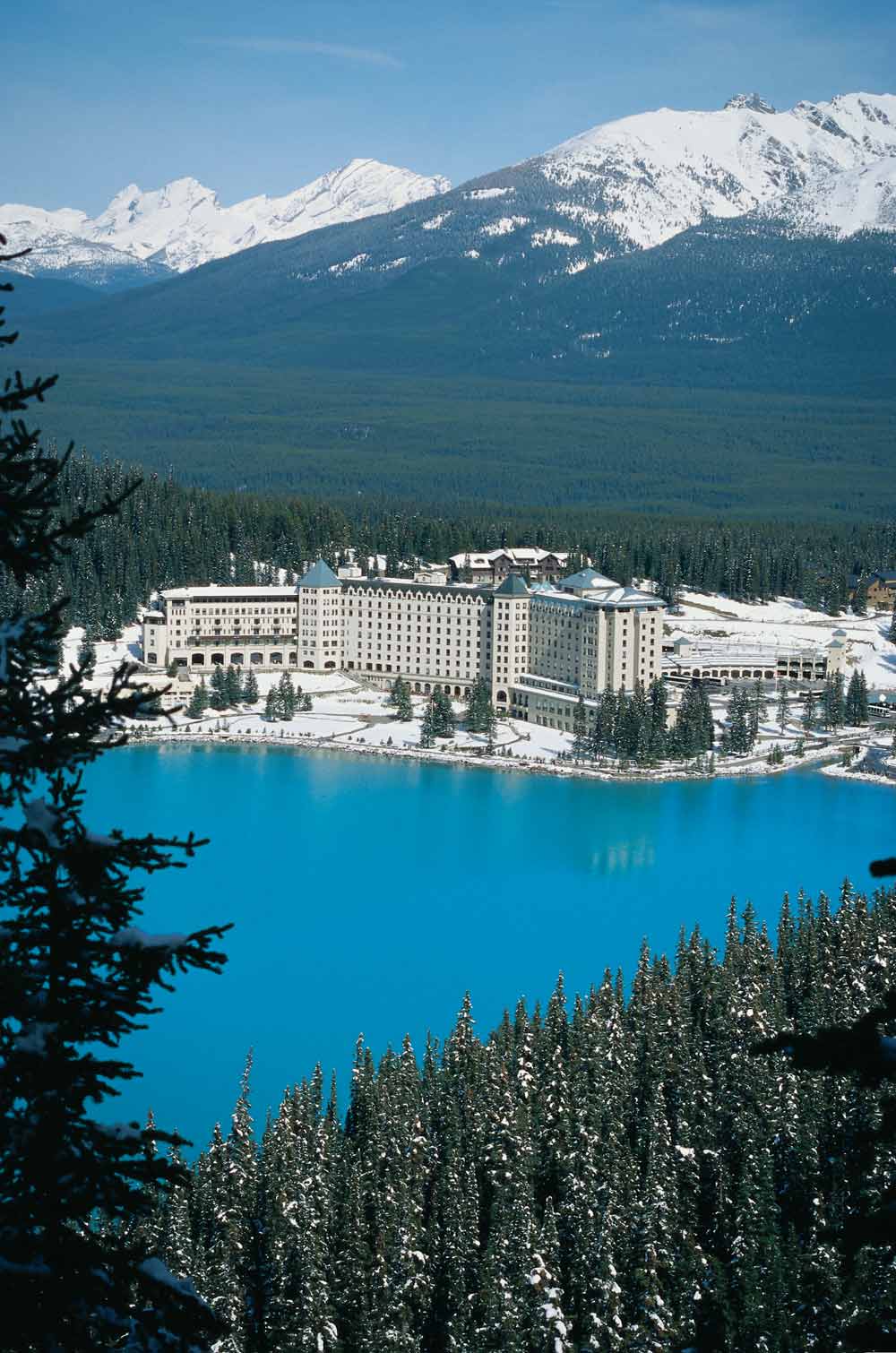 Also located in Banff National Park, the Fairmont Chateau Lake Louise is the ultimate winter playground. Oft described as Canada's most scenic ski resort, the Lake Louise Ski Resort has 139 marked ski runs and back bowls on four mountain faces. Beyond skiing, the snow adventures are endless-- from dog sledding the Great Divide to horse-drawn sleigh rides through the glacial shadows. Take advantage of the resort's "Ski & Play for Free" and you're guaranteed the ski trip of a lifetime. Included in the package: luxury accommodations, two adult Lake Louise Ski Resort passes per room per night OR a $100 Fairmont Chateau lake Louise resort credit (in place of each ski day), plus transportation to the Lake Louise Ski Resort. Valid from November 15th, 2011 until May 1st, 2012, starting from $299 CAD per night.
The Fairmont Chateau Whistler-- nestled at the base of Blackcomb Mountain-- offers ski-in/ski-out access, amenities for pets, and a lavish spa. The "Ski for Free" package means you get Whistler Blackcomb lift tickets included with your low room rates (from $269 CAD per night) until November 23, 2011. Or book the "Everyone's An Original Winter Offer " for double airline reward miles.
Posted in:
Canada
,
Banff, AB
,
Whistler, BC
,
Featured Luxury Hotels
,
Adventure/Ecotourism
,
Romantic Travel
,
Travel with Kids
,
Food and Wine
,
Luxury Spas
,
Special Luxury Travel Offers
,
The Practical Traveler
,
Luxury Golf Resorts
,
Luxury Ski Resorts
,
Travel with Pets
,
Deals
,
Green and Eco-Friendly Hotels
,
Historic Hotels
---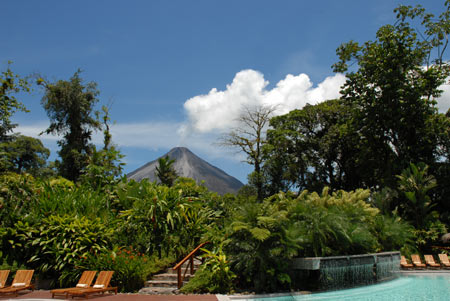 The Tabacon Grand Spa Thermal Resort in Costa Rica has just introduced its newest luxury hideaway, the private Shangri-La Gardens. These adult-only gardens are located in a secluded area of the minerals springs complex, and they provide guests with a serene area to unwind while enjoying cocktails and refreshments served by the garden butler. The Shangri-La Gardens are surrounded by lush greens and offer six thermal mineral spring water pools, heated naturally by the Arenal Volcano, providing a relaxing experience unlike any other. Be sure to also experience the natural hot springs and waterfalls located throughout the resort, and take advantage of the unique treatments available, including volcanic mud wraps, exfoliations with coffee or coconut, and outdoor Watsu underwater massages. Take relaxation to the next level by checking in to the Tabacon Grand Spa Thermal Resort and checking out the new Shangri-La Gardens.
---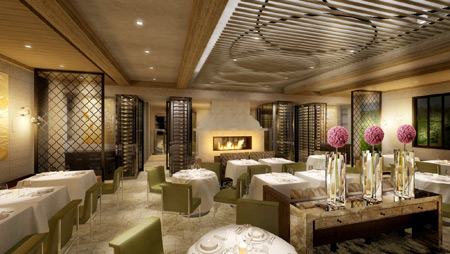 Now this is the story all about how
my life got flipped, turned upside down
And I'd like to take a minute just sit right there
I'll tell you how I went on vacation to a hotel called Bel-Air.
Now here's news: The Hotel Bel-Air in Los Angeles is reopening this month, and the property has turned things upside-down with its renovation. With a fresh new look, they're positioning themselves to be the prince of spa services. The revitalized property offers a 4,000 sq. ft. spa by La Prairie and is the first US hotel to launch a line of in-room amenities by the same luxury Swiss company. The familiar swans still glide across the serene lake they call home, and their habitat is now maintained by an updated circulation system that saves over 1.5 million gallons of water. It's great to see more and more hotels incorporate green engineering into their modernized design plans. Alongside the familiar Grace Kelly suite, the new presidential suite even offers a private courtyard and private pool where can guests can relax after enjoying dinner for up to ten people from their private chef's kitchen. The main buildings preserve some of the original colonial Spanish aesthetic, while also being 'modernized' to include retro themes from the 30's, 40's and 50's. This is hotel the Dorchester Collection is clearly proud to be reopening, and as well they should be.
Not only does the Hotel Bel-Air feel completely renewed, until December 29th, Hotel Bel Air will include a $100 dining credit with your reservation, so you can enjoy fresh cuisine imagined by renowned chef Wolfgang Puck the next time you stay at this lovely hotel.
Posted in:
North America
,
United States - West
,
Los Angeles, CA
,
Featured Luxury Hotels
,
Romantic Travel
,
Business Travel
,
Food and Wine
,
Luxury Spas
,
Travel Industry News
,
The Practical Traveler
,
Luxury Suites
,
Green and Eco-Friendly Hotels
---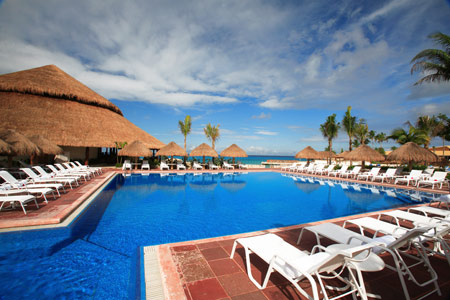 From supporting local craftsmen in Romania to clean-ups of the reefs in Cozumel, InterContinental Hotels & Resorts knows responsible business. In fact, they've partnered with National Geographic's Center for Sustainable Destinations to celebrate Responsible Business Week. Hotels around the world are "taking part in activities that ensure their location remains an appealing place to visit for future generations"- to quote the official press release. The protection and preservation of local environments is key. Examples of these geotourism initiatives include: InterContinental Boston's rooftop beehives that pollinate the flora in surrounding parks and provide local honey for the kitchen; InterContinental Bora Bora Resort's salt water air-conditioning system, the first in the world; Presidente InterContinental Cozumel Resort's environmental work to protect the reefs and marine life, teaching guests how to scuba dive responsibly. More details can be found here.
---