LUXURY HOTEL INSIDER
The Luxury Hotel Insider
: Exclusive luxury hotel deals, features and special rates from the luxury hotel experts at Five Star Alliance.
Named one of Tripbase's
Best Luxury Travel Blogs for 2011
, below are Five Star Alliance's newest articles featuring exclusive information on luxury hotels worldwide including special offers and deals at the world's best hotels.
---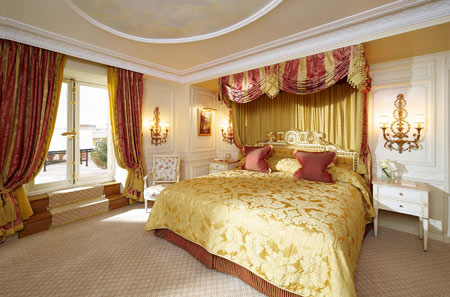 New hotels are coming into Paris, and the older ones are closing down for extensive renovations periods. We just caught word from our friends at HotelChatter that the Hotel de Crillon is expected to close on November 1st, 2012 for two years. The Hotel de Crillon will be updating and modernizing their rooms as well as adding a brand new spa. The Hotel de Crillon is a very elegant and royal 18th century style luxury hotel. While we certainly love the new and trendy hotels popping up in Paris, there is something very special and charming about a classic luxury hotel. It is located in the famous Place de la Concorde, a few steps from the Champs-Elysees and the Fabourg Saint Honore. It has 147 rooms and suites including Presidential apartments that will get a makeover during the renovation period. Make your reservations before November to experience the elegance of this hotel before it closes in November!
---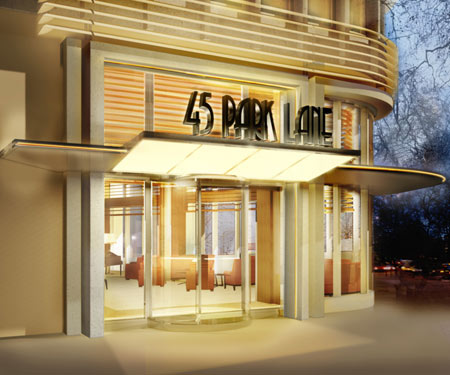 I have a special place in my heart for tiny boutique hotels. It may be a little smaller than some of the other chambers, and there aren't enough spots for everybody, but that just makes the few who do make their way into my good graces all the more special. I can give each and every one the loving care and attention they deserve. And thus began my new segment on boutique hotels that I just adore.
I like hotels with numbers in their names. Though the 41 may be my all-time favorite hotel name if simply for the fact that it left the alpha- out of alphanumeric, my definite second-favorite London hotel in the field of using numbers that begin with 4 is the 45 Park Lane. Interestingly enough, I've found that there's more in a number than meets the eye. Many hotels with numbers in their names are not without their similarities. As is the case with the 45, numbered hotels are often looking to stand out from the crowd with a stark, modern decor and may go a bit off the beaten path. But there's a lot more to love about this boutique hotel than just its love of numbers and modernism.
The hotel's 45 rooms and suites (see what they did there?) all offer views of Hyde Park, and their penthouse suite has a wraparound terrace that puts less-ideally-located penthouses to shame. CUT at 45 Park Lane is Wolfgang Puck's first European restaurant, and the refined take on on American steak is a pure joy. The hotel is just steps from the famed Dorchester Spa, and you can get outdoors in Hyde Park. I love what New York architect and designer Thierry Despont has done with the place, and 45 Park Lane is definitely one to check out for your next trip to London.
---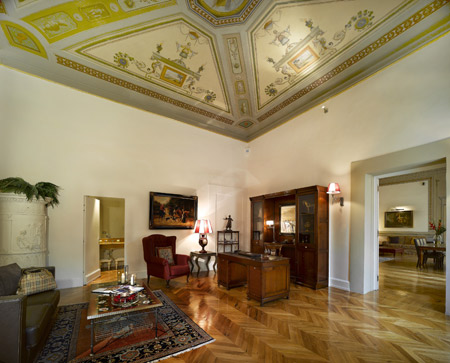 The Relais Santa Croce is a luxurious 5-star hotel that has a special package that allows you to experience the incredible food of Florence. It is situated in the historic center of Florence, and it is the ideal location for those seeking the intimacy of a private setting. Your passion for art, beauty, and delectable cuisine will certainly be met due to this hotel's proximity to historic paintings, beautiful sculptures, architectural masterpieces, and this incredible package!
8 Star Gourmet Emotional Experience
This special package includes a welcome cocktail, a welcome gift upon arrival, one dinner at the exclusive Relais Santa Croce Florence "Guelfi & Ghibellini" restaurant, including the wine selection of their sommelier, one dinner at the "Enoteca Pinchiorri" restaurant including their Sommelier wine selection, late check-out, and a one way transfer from or to Florence railway station or airport.
View rates, availability, and photos here! Make your reservations today!
---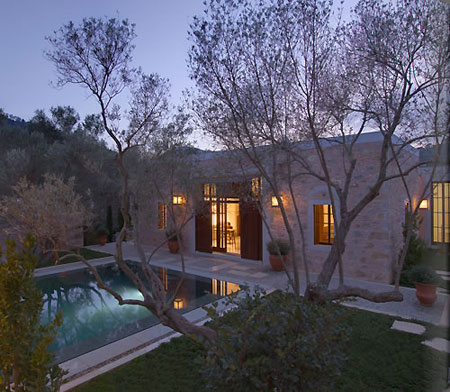 Peloponnesia is only known for a couple of things: A long, bloody war against Athens and super awesome beaches. We'll be focusing a little bit more on the latter in this article because Amanresorts is opening a new boutique hotel on the Aegean Sea. I can promise you that the only thing spartan about the 38 rooms here will be their location. Its spa will offer the epitome of personalized service for the few guests this small property makes room for, and you'll be free to tour the historical sites of Ancient Greece or simply relax and take in the views of the pristine Mediterranean landscape. Amanresorts already has a couple properties on the Mediterranean, but you'll find the bulk of their beautiful boutiques further east in Asia, such as the Aman New Delhi, or Aman at Summer Palace Beijing. Specializing in the personal experience, where staff practically outnumbers the guests, Amanresorts are usually great places to relax and escape. We're looking forward to the Amanzoe this summer. In the interim, make sure to check out our other resort on the Peloponnesian peninsula.
---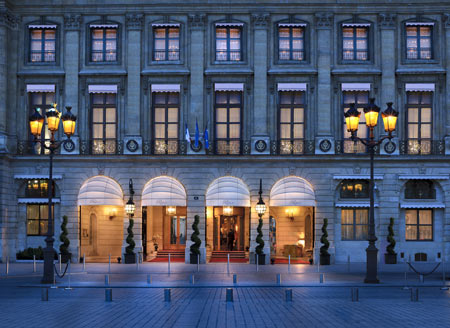 Last week, we reported that the Ritz Paris suffered the incredible misfortune of a nearby garage catching fire, and we now know a little bit more of the story. As HotelChatter reports, despite the quite imposing pictures, the hotel itself was fortunately largely unaffected. The fire was contained mostly to a single level of the parking garage, gutting some 30 vehicles parked there, but only one person was harmed, and only from smoke inhalation, and nearby buildings were only exposed to the billowing smoke clouds. There may be a little bit of exterior discoloration from the blackened soot, but the fire itself stayed away, and there are no reports of any smoke getting inside to damage rooms at the Ritz or any nearby establishments. We are happy to hear that the effects of this tragedy were relatively minor, given the possible damage.
All that's to say that the fire is no reason to shy away from one of Paris's iconic properties before their August closing.
It still looks like this, we promise.
---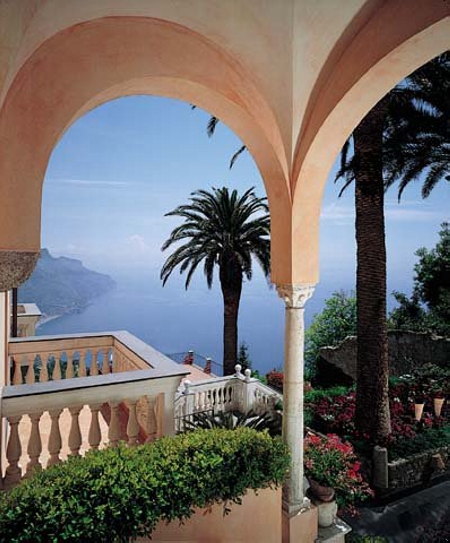 Bucket lists. We've probably all got one, and I can't get over my slightly morbid fascination of the idea of making the list of the things you'd like to live framed around dying. Maybe it's that the finitude of life creates a sweet sense of urgency that makes experience all the more poignant. But I'm not here to philosophize; I leave that to the well-bearded among us. I'm here to tell you about the second edition of 1,000 Places To See Before You Die with the much more uplifting subtitle: A Traveler's Life List.
A coffeetable book if there ever was one, 1,000 Places lays out some of the most unique and gorgeous places the world has to offer. And one of the things about the luxury hotel industry is that we've done a pretty good job of making sure that most of these places have the accommodations for you to experience them. Heading to the Amalfi Coast? Why not stay at the Palazzo Sasso, which has a breathtaking view of the ocean stretching out from its feet, 350 meters below. Or perhaps you're interested in Paris. The Plaza Athenee or Hotel de Crillon have you covered. It's really quite incredible when you step back to think how easy it is to experience the unique gems this blue-green sphere has to offer. So pick up your copy of 1,000 Places To See Before You Die and pick out your next vacation destination. We have certainly have some suggestions for you.
---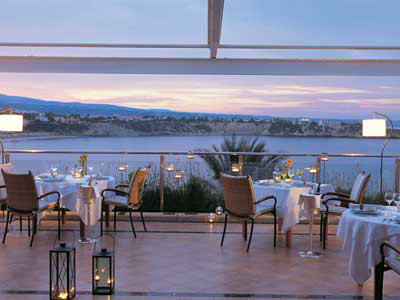 I have a special place in my heart for tiny boutique hotels. It may be a little smaller than some of the other chambers, and there aren't enough spots for everybody, but that just makes the few who do make their way into my good graces all the more special. I can give each and every one the loving care and attention they deserve. And thus began my new segment on boutique hotels that I just adore.
I'm not sure what it is about the Mediterranean. Maybe it's the fresh sea air or the cradle of Western civilization lying under your feet, but it always feels like coming home. And in the spirit of carrying an analogy too far, if the Mediterranean is like home, then the Thalassa Boutique Hotel & Spa is being curled up in your bed under the covers on a cold winter's night. Except with a view. And spa treatments. So it's completely unlike that analogy. Another thing it's unlike is my writing ability, which is slowly collapsing like a flan in a cupboard. But what the Thalassa Boutique is like is an island oasis, a heavenly spa, where every suite is served by a personal butler and you can slough off the cares of the world as the pigment in your skin darkens from the soft, Mediterranean sun. It's six millenia of relaxation crystallized into a seaside retreat, begging you to forget yourself in its warm embrace. And when I'm looking to run away from the world, I want a spa hotel where every room gives a perfect view of the sun slipping under or out from the horizon and kids are rarely seen (and none under 12). Surrounded by sea on three sides and with the sandy beach just steps away, I can't imagine a better place to get away than the Thalassa Boutique Hotel & Spa. In fact, just writing this convinced me to go there right now. Bye.
---
If any of the iconic hotels in Paris were going to suffer the collateral damage of a nearby underground garage going up in flames, it's probably just as well that it was the Ritz Paris. While unfortunate for anyone in the hotel industry, the Ritz is fortuitously scheduled to undergo an extensive two-year renovation coming up in August, so if anything was damaged by the smoke billowing out from the garage, you can be rest assured that the hotel was looking to replace it. No news yet on whether the interior of the hotel was affected in any way, and no one appears to have been injured in the fire, so as flaming conflagrations go, this might not be so bad. In any case, our hearts go out to the hotel, the nearby Place du Vendome, and to anyone whose things were caught in the blaze. Hopefully, we'll hear more soon. As of now, the hotel is still slated to be open up through its August closing, and unless we hear otherwise, with no reports of damage yet, future guests need not fear for the quality of their stay.
Photo via Le Parisien.
---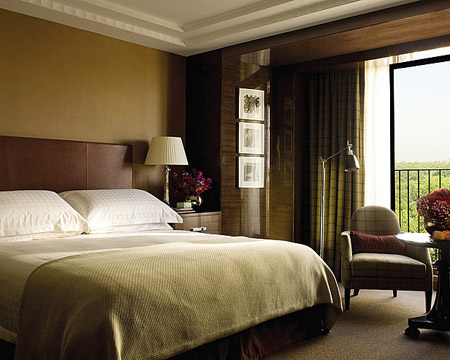 The Four Seasons Hotel London at Park Lane is located on a quiet street in the heart of Mayfair. It is one of the few luxury hotels in London that has greenery and open spaces on all sides, allowing visitors access to the best of both worlds; nature and the city. Hyde Park, Green Park, and St. James Park are all located nearby, and the hotel is just a short stroll from to the West End theatres, Bond Street, Knightsbridge, and Buckingham Palace. Aside from an incredible location, this luxury hotel has a few other distinguishing factors that make it one of the best hotels in London. It has a putting green on its terrace as well as a glass-walled rooftop spa offering 360 degree views of the treetops and the city. The Four Seasons Hotel London at Park Lane is also a wonderful choice for families, and it certainly goes out of its way to welcome young travelers. The concierge is extremely accommodating and always available to assist with making reservations for a family dinner, a babysitter, and more.
Need more details about the Four Seasons Hotel London at Park Lane? Be sure to explore room types, availability, and photos here!
---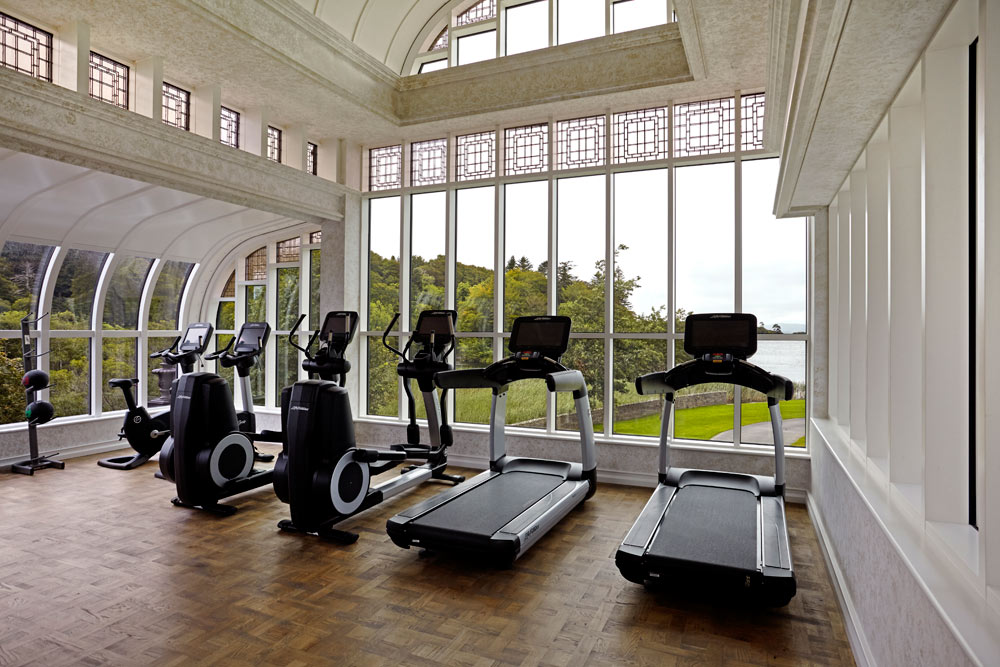 Before it became one of the most renowned castle hotels in Europe, the Ashford Castle was the home to the Guinness family, to which all of the beer drinkers among us owe a serious debt of gratitude. I think I need not explain more, for we all know Guinness's enchanting charm. Built originally in the 13th century, the estate holds over 350 acres of private land and has played host to the rich and famous, including President Reagan and Pierce Brosnan, who married there. You could end up feeling just as cool as the agent himself while staying in rooms that combine a preserved 13th century style with all of the modern amenities of top-notch hotels. Resident Chef Stefan Matz offers four unique dining experiences on the property that make innovative use of traditional Irish fare; you'll be stepping into a world where meat and potatoes are anything but meat-and-potatoes. A dedicated spa featuring the products and philosophy of Yan Ka, meant to help the skin regain its vital balance and energy.
Alongside the property lies the second-largest Irish lake, the Lough Corrib, whose idyllic shores offer unparalleled views as well as a number of outdoor activities. Miles of hiking trails are available through the countryside, and a 9-hole golf course, designed by legend Eddie Hackett, features prominently. Fishing and hunting are available on the grounds, with Lough Corrib offering some of the best in Ireland during May, June, and July. Not only that, you can enjoy a jacuzzi, sauna, and steam room alongside your beauty treatments, and then refresh in the crisp lake air on any one of three daily lake tours. The Ashford Castle is truly one of the jewels of Ireland.
---