LUXURY HOTEL INSIDER
The Luxury Hotel Insider
: Exclusive luxury hotel deals, features and special rates from the luxury hotel experts at Five Star Alliance.
Named one of Tripbase's
Best Luxury Travel Blogs for 2011
, below are Five Star Alliance's newest articles featuring exclusive information on luxury hotels worldwide including special offers and deals at the world's best hotels.
---
Qatar Airways hosted a media reception at Dulles International Airport in Washington, D.C. on Wednesday, September 21, 2011. With the opportunity to attend the event, I thought you, our luxurious travelers might like an inside look into this luxury hotel in the sky!
Qatar Airways has earned the reputation of offering a luxurious experience the moment you set foot on the plane, but for us, the special treatment began the moment we arrived. Our evening started with champagne and hors d'oeuvres being served at Qatar Airway's downtown office. Afterwards, we proceeded to Dulles Airport, aboard a Reston's Limo Bus, giving everyone on board a flashback to senior prom. Upon arrival, we were taken on a tour of the airport and got a quick rundown of how the control tower manages incoming and outgoing flights.
We then proceeded to the best part of the evening, an on-the-ground tour of a Boeing 777. The sheer size of the plane was breathtaking, and it made you wonder for a second how a machine of that magnitude can fly. Our tour continued onto the aircraft, which had two business classes, accommodating 42 seats total. The plush, crimson chairs recline fully, and the pristine flight attendants pride themselves on providing five-star service. Qatar Airways prides itself on delivering individual service and catering to every passenger on board. There is no designated meal time; at any point during your flight you can enjoy anything off the unlimited menu that offers indulgences such as zucchini soup, salmon, and even ice cream. And by unlimited, they really mean unlimited. If you want eight servings of ice cream, you are more than welcome to it.
Our evening ended with an incredible dinner, and at that point it was quite clear why Skytrax voted Quatar Airways Airline of the Year in 2011. Qatar Airways flies to over 100 destinations, and since it is at the forefront of the luxury travel industry, it's bound to meet and exceed your expectations.
Bottom Line: For your next trip to a 5-star resort, consider flying with the leader in luxury, Qatar Airways.
(Photo via Qatar Airways)
---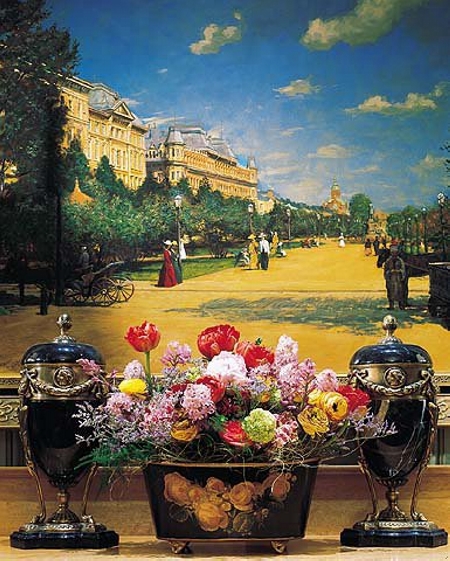 I last traveled to Helsinki on the summer solstice, in order to see the light dip barely below the skyline, the rim just kissing the hilltops before rising again to usher in a new day. It was every bit as surreal as I imagined it would be. Without darkness, the days blend together as if drawn with pastels; you can tell one from the next, but the edges are blurred and indistinct. In the summertime, Helsinki is gorgeous. Bordering on the Baltic Sea, the city embraces its harbortown personality. The fresh fish market along its dockside offers the finest in local cuisine – some of the fish is sold right off the boats on which they're caught, and the fruit sellers bring their wares from outside the city to set up rows of stalls. Easily the best meal I ate in my whole time there, it's impossible not to salivate at the thought of some fresh Finnish fish.
And it's not far to the ferry that shuttles tourists and locals alike to Tallinn, the neighboring capital of Estonia. Only a pair of hours on the boat (which boasts tax-free shopping and high class amenities) and you're at one of the most up-and-coming cities in Europe, one that deserves a post in its own right.
Just be forewarned: don't go to the city on the solstice unless you have more than a few days to spend. The locals of Helsinki abandon the city for the forest for a few days and everything shuts down. While you are free to walk the streets of a ghost town of more than 500,000, which is an experience in and of itself, it's probably better to come a few days earlier or later to catch the amazing daylight hours in a city that's open for business.
And when it comes to staying in the city, there's a clear forerunner in accommodation options. Opened in 1887, the Hotel Kamp is just 500 meters from the dockside market and adjacent to the Esplanade Park, a large pedestrian zone that acts as the heart of the city. If you want to see the best that Finland has to offer, use the Hotel Kamp as your base of operations while you explore a beautiful and welcoming city.
---
We return now to our series of fantastical destinations as well known for their stories as their reality. [For previous installments, read about New Zealand and Crete.] Today, we visit another kind of fantasy: Paris, the city of love and home to the dreams of many.
Part 3 - Paris
So famous for being the romantic capital of the world that an entire movie was made about it as a setting for love stories, Paris is a city of wine and of cafes. But love is not all that happens in the cafes of Paris. Two locations stand out today as sites of some of the most famous movie scenes of our time.
The Café des Deux Moulins is famous for its art deco style and fine food, but it's even more well-known for the fantasy character who once worked there. Located in Montmartre, the small café played home to Amélie, and it was here that she dreamt of happiness and set out to find it for others. The Crème Brulée is now named for this sweet girl who helped so many, and many flock to the Café to see her .
The Café Debussy, on the other hand, doesn't exist either in real life or in the fantasy world where it featured prominently. Actually a deli called Da Stuzzi that was repurposed for the Christopher Nolan film, the Café Debussy explodes in a shower of rubble as Inception's dream-world destabilizes around it. This quiet deli located on a side street hasn't been overwhelmed by the crowds of Inception-lovers, and it is a lovely place for lunch, run by a true local who only wants her shop to do well. In that sense, Da Stuzzi is the perfect fantasy location. The humble reality of the spot is almost bigger in your mind than the stars who once sat there.
So next time you're in Paris, it's worth making a trip out of your way to see these gems.
---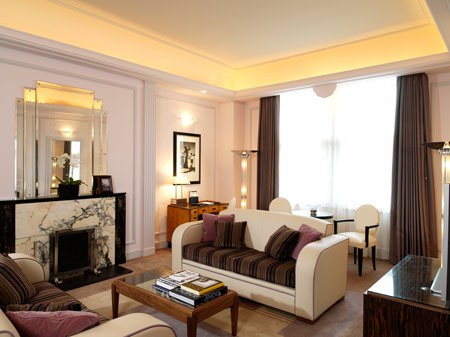 Claridge's and children go together like a horse and carriage. Claridge's Mayfair Hotel is offering a new child-friendly package of toys and games to keep your kids entertained while you enjoy their fine dining or luxury spa options or just want to lie down and have a nap. The kit includes an adventure checklist of things to do around the hotel or in the room, like riding the escalator or brushing your teeth, a card game called "I Insist," wind-up flying butterflies, and a Make Your Own Hotel kit that allows you to, well, make your own hotel with the cunning use of stickers.
And in case you're a fan of reality tv, Claridge's can entertain you, too, when you dine at Gordon Ramsay, the restaurant imagined by the new Chef/Reality Star. Starting a new series where he investigates and fixes mismanaged hotels, Gordon Ramsay will be traveling the world to examine poor hotel properties. At this fine dinig experience, you can judge for yourself how he stacks up against his own image as hotel aficionado.
Departing from the traditional model of a business hotel, Claridge's Mayfair Hotel is making itself a great destination for families as well.
---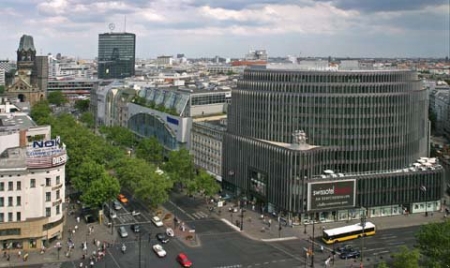 No matter how many blog posts, review sites, and travel brochures you read, nothing can compare to personal experience of a city. I want to share some of that first-hand experience with you, not as an expert, but as one traveler to another. In each installment, I'll share my experience of a city I've lived in or explored extensively. And to start things off, there's no better first destination than Berlin.
Berlin is a city so full of personality it's impossible to begin talking about it having any sort of unified character. In a lot of ways, Berlin is at the crossroads of modernity – because it was forced to rebuild so much in the last twenty years, it is at the forefront of new technologies and environmental policy, but all you need do is turn around to see the past. Sleek and modernized around the bombed out remains of history, an underground life bustles below the veneer of its tourist-friendly city center. Each neighborhood seems to be an oasis with a distinct personality from any other. But the pulse of a conflicted city, still determining its character, beats through the veins of the trolley lines and U-bahn stations that tie these disparate regions together in a cohesive web that only grows stronger as it pulls against itself. There's a certain measure of unity to the ever-changing cityscape.
And that's why I love it so much. Nowhere else I've been has a city felt so alive beneath my feet. Everyone knows the must-see locations: Checkpoint Charlie, Alexanderplatz, the remains of the Wall, the Brandenburg Gate. But what you don't realize until you visit is that the real charm of the city is how it has grown up around these historical centers. Just walking the streets, you'll see how a never-repaired husk of a building has been turned into an enclave for industrial art; how despite the line dividing the city having been consigned to history, the feeling of division still floats in the air. From the regal Charlottenberg palace to the contemporary art exhibit lodged in an old train station, Berlin is a city that wants to be seen, to be lived in.
If you want to see more than just another cookie-cutter royal palace or national history museum, Berlin cannot fail to deliver. Get off the beaten path, explore the neighborhoods, and really experience a city in transition. So grab a room at any one of its top-class hotels and give yourself an opportunity to fall in love with it the way I have.
---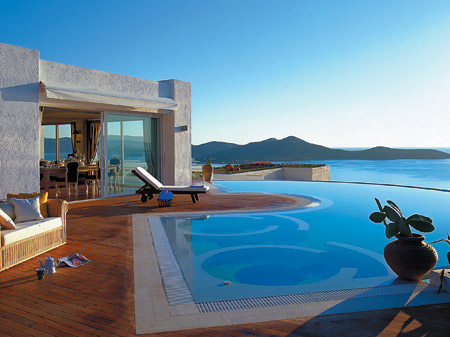 Hello, Sir or Madam. Welcome to my little corner of the internet. You've probably come because you Googled something like "luxury hotels + minotaur" or "best hotel in Crete + part 2 of a series of real-life destinations that will spark the imagination and transport you to another world." You didn't? Well, in any case, do have a seat; and, if you'll let me, I'd love to tell you a bit about another destination as well known for its fantasy as its reality. Check out Part 1 here.
Part 2 - Crete
What do you call someone from Crete? A Cretin? Cretacious? Creatine? Well, four thousand years ago, it was the Minoans who called it home. Besides having the most powerful mercantile fleet in the Mediterranean, the Minoans are most well-known for their namesake, King Minos. As the stories tell it, Minos was beholden to the legendary Minotaur who lived in a vast labyrinth and demanded a sacrifice of 14 young men and women every nine years. For decades, the king complied, until the hero Theseus promised to slay the Minotaur. As much a ladies' man as beast-slayer, Theseus killed the minotaur and survived only with help from his lover, Ariadne, who provided him with a ball of string he used to track his path through the maze. Theseus returned home in triumph, but unfortunately for his father, raised the black sails that indicate he had died on the voyage, and his father threw himself from a cliff in anguish before Theseus reached the port. Little did we know the whole story was just an allegory for calling your family.
Not surprisingly, modern-day Crete is better known for its beaches than its endless mazes. Situated in the middle of the Mediterranean, the coastal waters are as blue as the summer sky. And while your journey to Crete is unlikely to involve slaying a legendary beast, you might vanquish a few canapés as you enjoy the pristine waters and unequaled service at Elounda, one of the world's most exclusive beach resorts. While you're there, make a trip to Knossos to check out the ruins of the 1000-room palace that was the site of the myth of the Minotaur. Just remember to raise your white sail on the return home.
---
With the bustle of autumn upon us, kids back to school and the summertime lull over, I catch myself daydreaming about getting away to a place where I am treated like royalty. With the Fall Escape at Villa d'Este, overlooking the ethereal Lake Como just north of the historic city of Milan, that fantasy can become a reality. Built in 1568, the Villa D'Este has been the destination spot for noble families ever since, including the Queen of England herself. And it's no wonder; its 25 acres of gardens and majestic view over the lake have been painted and photographed for centuries. If you saw it hanging in a museum, you wouldn't believe it was real.
Maintained to preserve its original elegance, each of the Villa D'Este's unique rooms offers a variation on classical renaissance décor befitting of its status as one of the best in the world. So if you need a place to escape to this fall, don your purple bathrobe and look no further than the Villa D'Este, and prepare to be treated like a King (or Queen!).
The Fall Escape deal includes
• Breakfast at the restaurant or continental served in your room
• Free access to the Villa's state-of-the-art sporting facilities.
• Free breakfast and bedding for children under seven years of age.
• A substantial discount on room price over a variety of world-class options
---
Pop the cork, fashion season is upon us! To fete the occasion in Europe, The Dorchester Collection has unveiled some lovely libations- inspired by the five designers who have been shortlisted for the 2011 Dorchester Collection Fashion Prize. These sexy drinks are available exclusively from September 15- October 5, 2011 at The Dorchester Collection's hotels in the leading fashion capitals: 45 Park Lane and The Dorchester in London, Hotel Principe di Savoia in Milan, and Le Meurice and Hôtel Plaza Athénée in Paris. We're keen to try the "Anndra Neen Ruby," created by Hôtel Plaza Athénée's bar manager Thierry Hernandez: a red mescal-based drink inspired by the Mexican heritage of Phoebe and Annette Stephens, the sisterly duo behind Anndra Neen.
---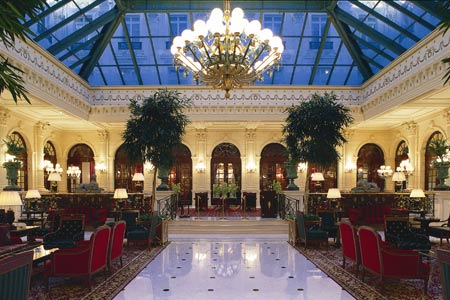 Take a jaunt to Europe this summer and reap the rewards with InterContinental Hotels & Resorts. Whether shopping your way across the City of Light (with a little help from InterContinental Paris Le Grand's customizable Paris Authentic 2CV tour), experiencing the "Veranos de la Villa" festival while bedding down in Madrid, or photographing London's diverse neighborhoods (with tips from the EYE Photographic Workshop at InterContinental London Park Lane), you're guaranteed a memorable European vacation. InterContinental's "Insider" concierge teams are known for doling out all kinds of local wisdom on where to go and what to do in each destination. The "Summer Package"is available from July 14- September 11, 2011. For every five consecutive nights book at an InterContinental Hotels & Resorts property in Europe, guests receive one night free, as well as a EUR 100 Food & Beverage voucher to use at that property. Participating properties also include the InterContinental Resort Berchtesgaden and InterContinental Hamburg in Germany, Athenaeum InterContinental Hotel in Athens, InterContinental Bucharest, and properties in Kazakhstan and Uzbekistan.
---