LUXURY HOTEL INSIDER
The Luxury Hotel Insider
: Exclusive luxury hotel deals, features and special rates from the luxury hotel experts at Five Star Alliance.
Named one of Tripbase's
Best Luxury Travel Blogs for 2011
, below are Five Star Alliance's newest articles featuring exclusive information on luxury hotels worldwide including special offers and deals at the world's best hotels.
---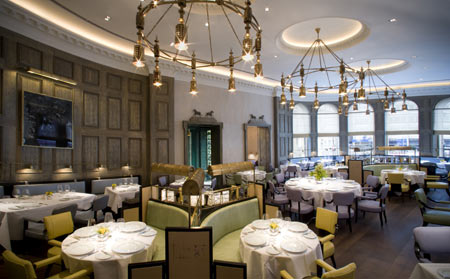 I've been around the world in eighty brews, to see the place it takes me to
To make a brew that tastes like the cream cakes made by angels do
-Professor Elemental, "Cup of Brown Joy"
It may be that we've finally found the elusive brew the Professor sought: The Langham London offers a classic tea time that will take you places you've never dreamed of. We recently posted about the signature Halloween drinks their bartender is whipping up, but if you're in the mood for more traditional fare, The Langham's Stephen Webster limited edition Bijoux tea is the best money can buy. For those less familiar with the British tea tradition, tea is more than a drink; it's a three-course afternoon adventure including sandwiches, cakes and scones. Eschewing the standard cucumber sandwiches in favor of smoked salmon and cream cheese with cucumber pearls and a poached quail breast, the tea's best feature is actually its standard scones, whose melt-in-your-mouth texture tastes suspiciously of ambrosia. I entreat even teetotalers to try this total tea experience. So throw on your tea-shirt and sashay scone-wards, because the Bijoux brew is not just Britney's favorite, it's the best Cup of Brown Joy your taste buds can touch.
---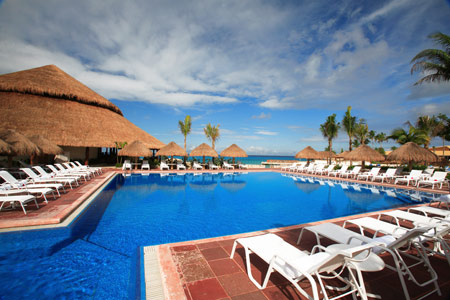 From supporting local craftsmen in Romania to clean-ups of the reefs in Cozumel, InterContinental Hotels & Resorts knows responsible business. In fact, they've partnered with National Geographic's Center for Sustainable Destinations to celebrate Responsible Business Week. Hotels around the world are "taking part in activities that ensure their location remains an appealing place to visit for future generations"- to quote the official press release. The protection and preservation of local environments is key. Examples of these geotourism initiatives include: InterContinental Boston's rooftop beehives that pollinate the flora in surrounding parks and provide local honey for the kitchen; InterContinental Bora Bora Resort's salt water air-conditioning system, the first in the world; Presidente InterContinental Cozumel Resort's environmental work to protect the reefs and marine life, teaching guests how to scuba dive responsibly. More details can be found here.
---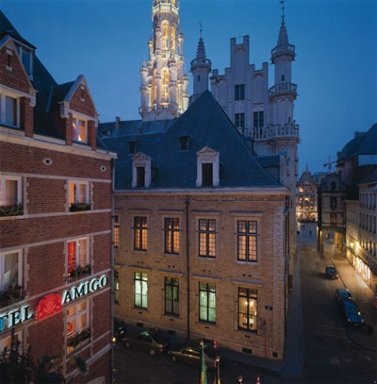 There's one criticism I've heard a lot about high-end hotels: These luxurious accommodations and world-class amenities are all well and good, but I still feel like a guest. And I tend to agree. Regardless of the number of free fruit bowls and complimentary drinks they throw at you, there can be a kind of artificiality to the hotel experience.
And that's the worry that motivated contest winner Wim Alenus in his design of a new room at the Radisson Blu Hotel in Belgium. Abandoning the overused velour and gold-plated everything of traditional hotel rooms, Mr. Alenus has created a home away from home. The room has been designed to evoke a feeling of comfort, and the jury described it as "eclectic…elegant, relaxing, and real." It's a room where you can kick your feet up, read the paper, and make yourself as comfortable as sinking into your favorite couch. The contest itself attracted over 10,000 entries and the winning designer has won 30 nights in the room of his creation. That's a man to be jealous of!
Could this become a trend in the hotel world, both in design and operations? We might very well see a return to an emphasis on comfort, and I know I'd love to see more independent designers get the chance to show what they would do when given the chance to design some of the best hotel rooms in the world.
---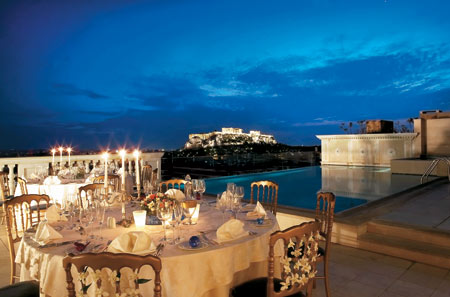 We understand that no one aims to come in second place; there is no recognition for mediocrity. We at Five Star Alliance understand better than anyone the importance of offering the most luxurious resorts in the world, so we notice what's going on in the industry, and it matters to us, because it matters to you. We'd like to welcome you to our new blog series, Best of the Best, where we'll be featuring the best and most luxurious resorts in various categories. But don't take our word for it. These resorts have been recognized as the best in the business by the prestigious World Luxury Hotel Awards, so you can relax and stop worrying about your upcoming trip, knowing that it truly will be the best of the best.
Today's featured luxury hotel is the King George Palace, recipient of the Best Scenic View award in 2011. Located on Constitution Square, just steps from the Greek Parliament, this luxurious resort offers the best of Athens. Not only has the King George Palace received the prestigious award for hotel offering the best scenic view by the World Luxury Hotel Awards, but it has also been distinguished as one of the best hotels in Greece. This luxury boutique hotel has been home to Kings, Princes, and Presidents since the 1930s, and it will surely be your best home away from home. Be sure to visit the Acropolis, see the Parthenon, and stroll through the Agora, Athens' central market. As your day draws to an end and as the sun is setting, dine at the rooftop restaurant of the King George Palace, and prepare to have your breath taken away by the incredible view of this phenomenal city.
---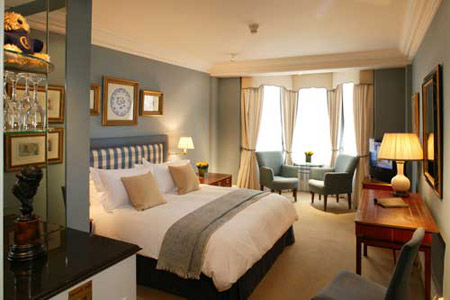 2012 will be a big year for Britain, says Travel Agent Magazine. London is prepping for a series of blockbuster events, starting with the Queen's Jubilee in June, honoring Her Majesty Queen Elizabeth II's 60 years on the throne (can we say gigantic flotilla on the Thames?) If you're eager to get in on the action, and also partake in Olympic fever, it's best to book your hotel room ASAP. The USA Today reports that "hotels are expected to fill about 92% of their rooms, which will mean many sold-out nights"-- according to a new forecast from Pricewaterhouse Coopers. "And that's despite a number of new hotels that have opened, including Dorchester Collection's tony 45 Park Lane in Mayfair and Starwood's trendy W in the heart of Leicester Square."
Looking for a hotel in London or the surrounding area? Five Star Alliance has a number of recommendations- whether you want a family-friendly boutique hotel or an opulent palace on the Thames. There are also a slew of four-star hotels available.
Pictured: The Athenaeum Hotel and Apartments.
---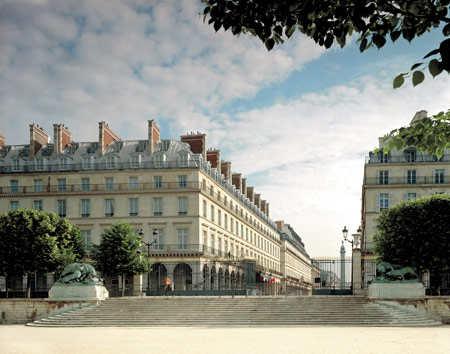 The Westin Paris – Vendôme has an enviable location in the heart of Paris just off the Place Vendôme, next to the Place de la Concorde and immediately opposite the spectacular Tuileries Gardens. Just a stone's throw from the Louvre, the hotel is surrounded by famous landmarks and is minutes away from the city's best shopping on the elegant Rue du Faubourg St-Honoré. This is the capital's busiest and most fashionable neighborhood.
When the hotel was first opened in 1878 it was celebrated as the most exclusive property of its kind and was regarded as a national treasure of France's Second Empire. Over the years, it has been renovated and restored many times, most recently in 2008. But important historic details remain: a courtyard fountain with a white marble water nymph, and a spectacular glass roof from 1878. This is where Empress Eugenie, wife of Napoleon III, took up residence during her husband's exile from 1898 to 1919, as commemorated by an inscription near the front entrance. This is also where Victor Hugo held three large banquets celebrating his 79th, 81st and 83rd birthdays in the lavish Imperial Salon on the ground floor. The most celebrated fashion houses such as Yves Saint-Laurent, Hanae Mori, Nina Ricci, Torrente, and Ungaro regularly hold their shows in the hotel's historic salons.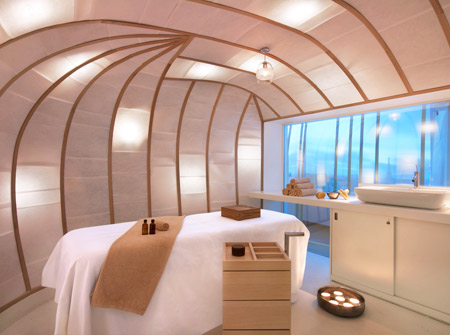 With 440 rooms, The Westin Paris - Vendôme has the largest number of suites of all the traditional Parisian luxury hotels in its category. From their Second Empire classicism, the majority of the suites at the hotel offer exceptional views of the capital- truly one of the best panoramas of the Paris skyline. The famous designer Sybille de Margerie refurbished the rooms in a sophisticated contemporary style. Taking inspiration from the history of the hotel, Sybille de Margerie created an ambience of renewal and relaxation with muted color schemes of plum–mauve to taupe, with splashes of light green and Bordeaux reds. Of course all the rooms at The Westin Paris - Vendôme are equipped with the sleep-inducing Westin Heavenly Bed, one of the great innovations developed by Westin. The bed has proved so popular with guests that the Westin Heavenly Bed is now for sale at the Westin online store.
Posted in:
Europe
,
France
,
Paris
,
Featured Luxury Hotels
,
Romantic Travel
,
Business Travel
,
Food and Wine
,
Luxury Spas
,
Luxury Suites
,
Luxury Shopping
,
Historic Hotels
---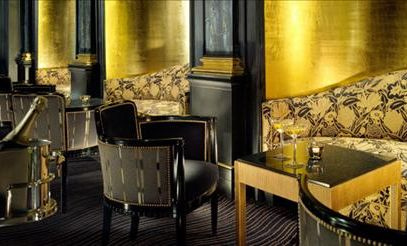 When The Savoy opened its gilded gates in London last year after a staggering £220 million restoration project, London couldn't stop talking about it. (And when we dropped by for a visit earlier this year, there was an impressive line of visitors gawking at the famous bars and lobby.) A lot of ink has been spilled about the "most ambitious hotel restoration in British history"-- but did you know that it was also an eco-friendly one? (Fairmont-- who manages the hotel-- gets serious props for its green programs.) The Savoy is all about sustainable luxury, having installed the latest in green technology in the hotel, and having launched various sustainable initiatives. To show guests the green side of London, the hotel has launched "The Savoy Elements Package." Here's what it includes:
* Overnight accommodation
* Return transfers in a luxury hybrid vehicle from a London airport or station
* A "Savoy Green Butler" to assist with requests such as packing and making travel arrangements as well as advising on green initiatives within the hotel and places of interest around London
* Welcome green gift on arrival

* Choice of inspirational 3-hour walking green tour of London

* Complimentary valet car parking if arriving by hybrid vehicle

* Complimentary use of a BMW bicycle with helmet provided

* An organic, 3-course dinner in either the River Restaurant with a pre-dinner, biodynamic cocktail

* Organic breakfast with selected organic juices

* A one-day travelcard allowing free use of London's public transport network

* A donation of £10 to London charity Thames 21, on behalf of the guest

* An organic, gourmet picnic hamper and blanket can be arranged at an additional cost

* Details of outdoor activities, including heritage sites, nature walks, cycle and jogging routes, wildlife centres, conservation programmes and community projects for volunteering are available through the Concierge
Rates from £825 per night, based on double occupancy and subject to availability.
---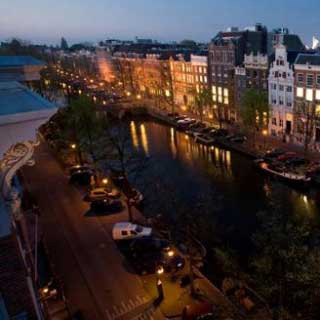 What is one of the most popular destinations in Europe? Why none other than Amsterdam! This gorgeous city not only offers a mix of history, culture, and excitement, but it's also one of the most beautiful cities in the world.
Consider exploring Amsterdam's 165 canals via a canal cruise or canal bus tour, visiting a traditional Dutch village, and taking a walking tour through a cheese market. The perfect hotel for your stay is the Dylan Amsterdam, and it's located in the heart of the city, built right on the Keizersgracht, one of Amsterdam's most famous canals. The Dylan Amsterdam has recently introduced a new signature concept, Vinkeles (a luxury restaurant situated in the Dylan) on the Water. Hop on the Muze, a wooden salon boat and float along Amsterdam's beautiful canals while enjoying incredible dishes served to you at the 'Chef's Table.' This experience is available only at the Dylan Amsterdam, so be sure to take advantage of this opportunity and book your stay today!
---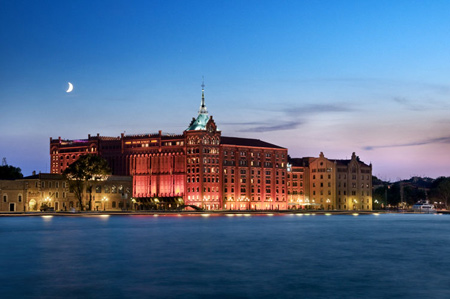 There's no better time than the holidays to experience Venice. (Can we say gondola rides for the kids with Santa Claus?) Experience an authentic Venetian Christmas with a festive break at the Hilton Molino Stucky Venice-- an ancient flour mill converted into a five-star hotel. Priced from just 249 euros per room, per night, the Christmas Package includes:
- 2 nights accommodation in a Deluxe Room

- buffet breakfast

-dinner at Rialto Lobby Lounge

- free access to the Fitness & Wellness Center

- Christmas gift upon arrival
The best part of all? Children under 18 stay for free, and kids under 5 get to eat for free.
---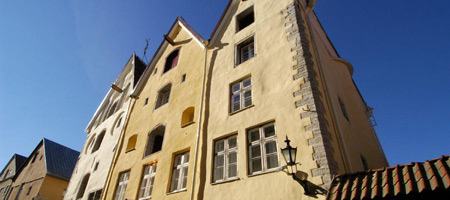 There are plenty of cities renowned for their superficial beauty: gorgeous city centers practically lined with monuments to the glory of architectural prowess and a developed tourism industry specifically designed to funnel you to the safest of orchestrated experiences. The façade is beautiful and idealized, but you never really see anything of the real city. And real cities have their own beauty to them – the beauty of people living their lives around you, the beauty of a city growing and changing beneath your feet.
In Tallinn, you can feel that pulse. It has all the same trappings and amenities of a modern European city, but everything feels more raw. You can touch the rough edges of the polished front, and that's where the beauty of Tallinn lies. From the hopelessly kitschy restaurants catering to the crowd that steps off the ferry from Helsinki each day to the street hawkers who sell coins with the faces of American presidents, completely unrelated to the monuments they stand in front of, everything in Tallinn feels somehow more genuine than tourist experiences elsewhere. Their tourist industry is so obviously a costume for the city that you can see right through to the heart of a people still growing into their newfound wealth and independence. And it's fascinating and captivating to behold, both in the mix of traditional culture with ultra-modern amenities and in the way the people themselves engage with you.
The new European Silicon Valley, Tallinn is experiencing the same tech boom that hit California a decade ago, and the influx of money has revitalized and restored a city with a history that dates back to 1050, when the fort at the heart of the old town was first constructed. Forging their independence most recently in 1991, the city is exploding upwards and outwards. Despite this growth, the entire city is easily explored on foot from any of the top hotels in Tallinn, such as the Hotel Telegraaf and The Three Sisters Hotel, who each bring a modern glamour to the traditional architecture. From these outposts, it's easy to take a bike tour of the city, visit one of the oldest forts in Europe, and explore towers and monasteries that date back to the Teutons.
If you're at all interested in history or modern culture, Tallinn is a growing European gem that you just can't miss.
---