LUXURY HOTEL INSIDER
The Luxury Hotel Insider
: Exclusive luxury hotel deals, features and special rates from the luxury hotel experts at Five Star Alliance.
Named one of Tripbase's
Best Luxury Travel Blogs for 2011
, below are Five Star Alliance's newest articles featuring exclusive information on luxury hotels worldwide including special offers and deals at the world's best hotels.
---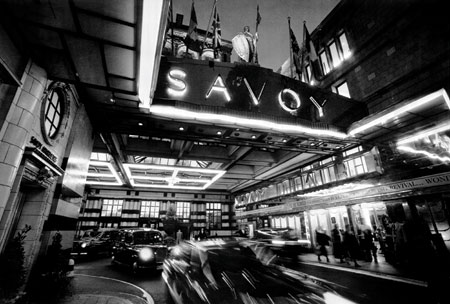 As inevitably as salmon swimming upstream or the coming of the next political scandal, lovers of Rock 'n' Roll are sure to jump at the opportunity to see the ancestral home of arguably the greatest band of all time. Courtesy of HotelChatter, we're happy to report that Fairmont-owned properties, including the famed Savoy, are allowing guests to reserve behind-the-scenes tours of the iconic Abbey Road studios.
Not only that, if you fancy shredding some chords between the same panelled walls as Lennon and McCartney, they're also giving you the opportunity to set up a recording session in selfsame studio. All this is due to the fact that the Savoy's in-house design team is heading the restoration project of the 80-year-old studio. So come together with Sgt. Pepper and make a club band, and, with a little help from your friends, you'll be ready to put together your own album in the very place the Beatles launched their fame. Just steer clear of Yoko, and your stay at the Savoy in London could be one of the coolest vacations in history.
---
The 41 Hotel in London is a little like the Radiohead of the hotel world. Mixing contemporary electronics with classic themes, they are always pushing the boundaries of what to expect. This English property is becoming internationally renowned, and we're not really sure why they're so good at what they do, but they consistently deliver an original and off-beat experience that leaves you wanting to return.
And like a best friend coming to offer you free concert tickets, Five Star Alliance is proud to announce that as part of expanding the way in which we interact with our fans, we're giving away a chance to stay at the 41 Hotel for three nights for free! To enter, simply like us on Facebook, and if you win, you'll be able to stay at the 41, or two nights at The Carlyle in New York, depending on which city strikes your fancy.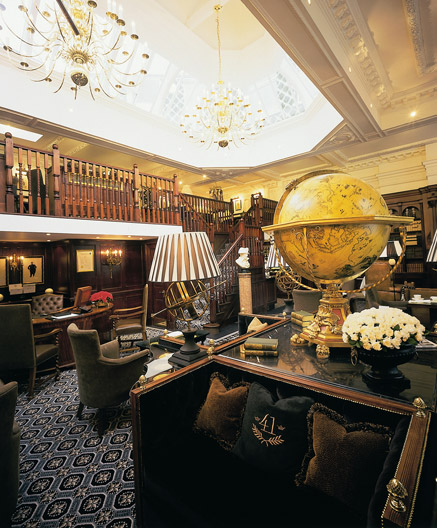 1. It's called the 41. If it's possible for a hotel name to be cool, they've managed it.
2. Awarded Best London Hotel by TripAdvisor in the 2011 Traveler's Choice Awards.
3. The contemporary decor mixes stark, pure hues of black and white with rich mahogany to create a feel that is both cutting edge and timeless. Honestly one of my favorite design choices of any hotel, anywhere.
4. Located opposite Buckingham palace, the views are simply royal in quality.
5. With a ratio of 2 staff to every guest, not only is their service exceptionally personal, they beat out Harvard's student-faculty ratio by 14 times.
6. Work out or let it all out with a complimentary day pass to the nearby LA Fitness Spa and Health Club where you can enjoy the sauna, spa, swimming pool, and state-of-the-art exercise equipment and even book a personal trainer.
7. The crown jewel Master Suite allows you to gaze upward at the stars through a glass ceiling that traps in the heat as well as it lets out your imagination.
8. A romantic turndown, available on request, leaves a touch of lavender perfume on your pillows and candles floating in the bathtub.
9. A pet concierge. That's a concierge, for your pet. I don't know why I'd need it, but now I definitely want it.
10. Most of the rooms feature working fireplaces.
11. Once the Executive Lounge shuts down for the evening, feel free to Plunder the Pantry for free snacks and drinks.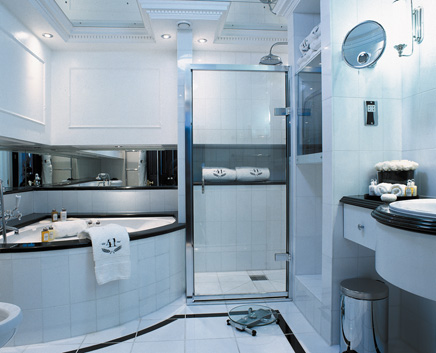 12. New York Times Syndicate declared that "No better cocoon in England's capital exists."
13. Executive hospitality suite allows you to separate business and pleasure in your own room, with two separate entrances and a distinct meeting space, you can keep the utmost professional atmosphere.
14. Every room brings a unique touch to the black-and-white themed decor.
15. Formerly the grand ballroom of the nearby Rubens at the Palace, 41 decided that wasn't quite opulent enough, and converted itself into an exclusive residents-only boutique hotel. It's almost like the entire hotel is a VIP room.
16. Similarly, the Executive Lounge that features as the centerpiece of the hotel allows only residents.
17. The nearby Rubens, however, does not offer the same exclusivity and its famed restaurant, the Library serves the highest quality English food and is open to guests of 41 and can even be charged to your room. If you were ever to try at Yorkshire pudding, this would be the place.
18. The Leopard Champagne Bar is no less than what you expect, and you can feel free to cozy up to a surprisingly tasteful leopard-print pillow will sipping on the finest champagne and cognac.
19. The sunlit glass roof of the lounge is guaranteed to brighten your morning brunch, served until 1pm on Sundays.
20. Rooms are tech-savvy, featuring iPod docking stations, LCD tvs, and just about anything else you could require.
21. Whether for business or pleasure, there's free wired internet in every bedroom and wireless throughout the hotel.
22. Choose an aromatherapy pillow from their exclusive pillow menu. I recommend the extra-soft, which goes perfectly with the fruity overtones of a Riesling or Pinot Grigio.
23. Their pet services from the aforementioned concierge are so comprehensive, at first I thought they were pulling my leg. On check-out, you can even receive a framed photo of your pet along with a certificate of stay.
24. If you're looking to host an event, look no further than the personalized Event Coordinator, who will sort out all the personal touches to a memorable celebration.
25. Fuzzy slippers for ladies and gentlemen.
26. A welcome drink on arrival helps you settle in.
27. Split-level suites offer maximum comfort and spaciousness if you're looking to take your vacation to especially lofty heights.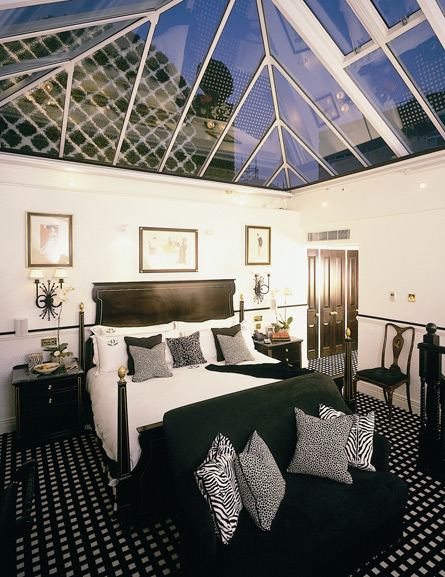 28. In-room massage for when you need to be so relaxed that you don't have to even move.
29. If you're carrying a bouncing baby, rock them to sleep in available baby cots
30. Some rooms face the Royal Mews, which is not a troop of cats but the stables for the royal family.
31. The small touches, like the fresh fruit and scented candles, add flourish to already memorable rooms.
32. If you're looking for some off-beat cuisine, the Bbar Restaurant, also at the Rubens, offers delicious South African cuisine.
33. Dine on the separate Mezzanine level of the Executive Lounge for a more exclusive experience.
34. If a longer stay is in the cards for you, the 41 even arranges for nearby 1 or 2-bedroom apartments.
35. If you'd like an escape from the city streets, miles of jogging trails are available in Green Park and St. James Park.
36. 41 supplies all of its guests with luxurious Fragonard toiletries.
37. Take out a Nintendo Wii on loan if you'd like to enjoy some quality in-room gaming.
38. Child daycare if you simply need to get away from the little one for a quiet evening.
39. A complimentary newspaper (that matches your room!) every morning.
40. And, of course, there's 24-hour room service for the midnight snackers among us.
41. It could be free! Simply 'like' us on Facebook and you'll be automatically entered to win three nights at the 41 Hotel in London!
---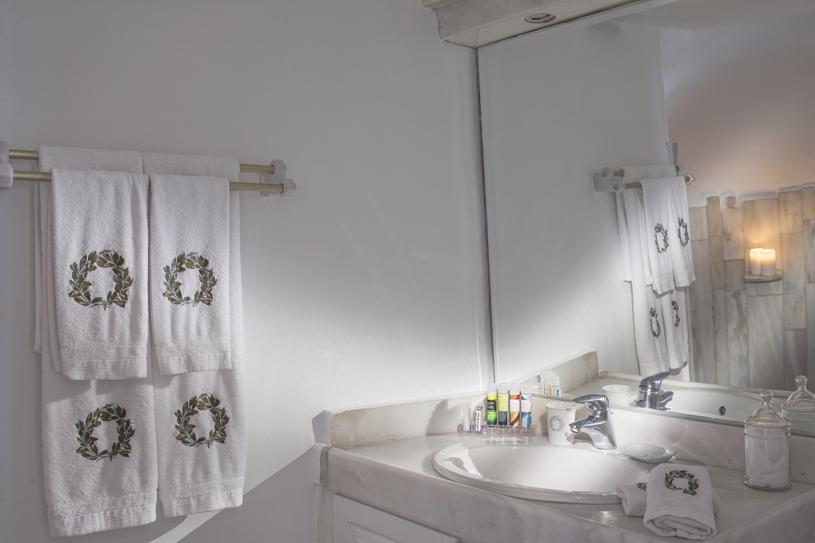 We've all made New Year's resolutions and managed to stop going to the gym or taking those cooking classes come February. This year, make a commitment to a simpler, more fulfilling resolution: travel more. Take in what the world has to offer, and do it in style. Be sure to keep up with our new blog series where we'll be featuring an incredible destination everyone should visit in his/her lifetime. Consider this list a tool to give you a few ideas and inspiration on exciting places to go, where to stay, and what to see!
Our second feature destination today is Santorini, Greece.
About Santorini:
Santorini is an incredible island in the Southern Aegean Sea, and it has been said that Santorini sunsets are some of the best in the world. With breathtaking views of the volcano and neighboring islands and miles of beaches, it's an island worth exploring in your lifetime. The famous, cliff side white-washed houses with sky blue roofs are iconic of the Greek Islands, and they will open your eyes to beauty and awaken the intrepid spirit in you.
Things to do:
Be sure to visit the Santorini volcano, hop into the hot springs, take a donkey ride, and then watch the beautiful sunset in Oia. Explore the Boutari winery, the first winery on the island to open its doors to the public in 1989 and spend the day in Oia, where all of the beautiful white houses can be found.
Local Cuisine:
Be sure to try Fava, a puree made from Fava beans, white eggplant, the 'national' course in Santorini, and of course, their seafood options including octopus.
Luxurious Accommodations:
Santorini has 11 luxurious hotels. A few worth checking out are the Tsitouras Collection Hotel and Vedema Resort. The Tsitouras Collection Hotel has served as a school, post office, and private home over the centuries, and now it's an exclusive hotel full of history and culture. It has been renovated and converted into 5 units, each with a separate theme and embrace Greek culture and tradition. The Vedema Resort is constructed in a traditional style and features an authentic look inspired by the colors of the Greek Islands. This resort boasts 10 pool suites and a luxurious Presidential Villa, and it overlooks a vineyard, which hosts nightly wine tastings.
Have you been to Santorini? Where did you stay? Be sure to keep up with our blog series and check out our first featured destination, Prague.
---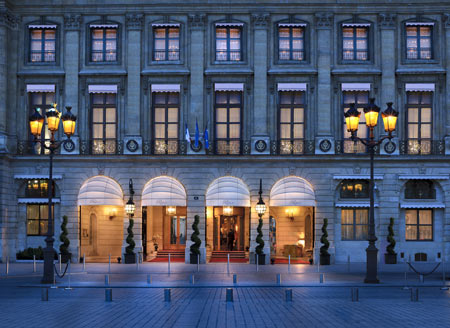 We can't think of a better place to celebrate the most romantic holiday of the year than the City of Love, and we can't think of a better luxury hotel to embrace the romance than the Ritz Paris. From its grand lobby and luxurious suites to its beautiful décor and charming dining rooms, this historic hotel never fails to enchant and inspire all who stay here. Decorated in classic French style and located in one of the loveliest squares in Paris, this hotel has welcome guests such as Marcel Proust, Elton John, Oscar de la Renta, and Coco Chanel.
On February 14th, 2012, the Ritz Paris is offering an unforgettable celebration. Enjoy a romantic gourmet dinner at the L'Espadon Restaurant which will have live piano music and an exquisitely romantic menu. One lucky lady will win a jewel, and every couple will receive a beautiful floral arrangement and a bottle of Ritz rose Champagne. In the evening, the Ritz Paris will offer guests a romantic ride through the Place Vendome in beautiful horse-drawn carriages. For the entire month of February, guests will be given extra attention and special treatment. Upon arrival, all guests will be offered an elegant rose and a chocolate surprise specially made by the Ritz Paris pastry chef. Each room will have all of the ingredients to make a "Miss Bonde," the iconic cocktail from the Hemingway Bar made from Ritz Champagne and strawberry liquor. To remember the special weekend you and your special someone shared, each couple will receive pillowcases embroidered with their initials and a copy of The Ritz Paris: Mixing Drinks, a Simple Story by Colin Field, the head bartender of the Hemingway Bar.
Can't make it to the Ritz Paris for Valentine's Day? Then be sure to plan your trip sometime this year because this beautiful hotel will be closing down in the summer of 2012 for an extensive two year renovation.
---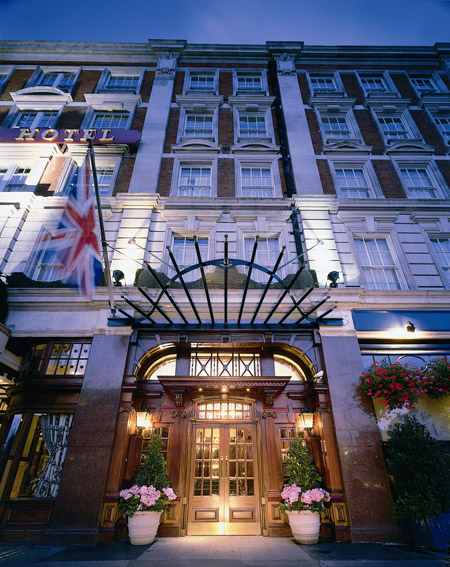 The 2012 Summer Olympics in London will take place July 27th – August 12th, and while that seems like a ways away, fans are already making their arrangements to ensure they get to experience the thrill first hand. Don't get left out of the fun and make your reservation at any of the 95 luxury hotels in London!
A few incredible luxury hotels in London are the Egerton House Hotel, the 41 Hotel, and the Milestone Hotel and Apartments. The Egerton House Hotel is located in the heart of Knightsbridge, and it's a luxurious boutique with only 30 unique rooms. The 41 Hotel is a discreet, beautiful hotel overlooking the Royal Mews at Buckingham Palace, and it takes pride in offering an outstanding level of personal services. The Milestone Hotel and Apartments overlooks Kensington Palace, and every room is uniquely decorated with luxurious furnishings, fully equipped to fulfill the needs of every traveler.
---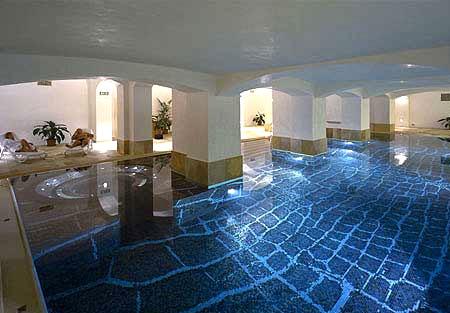 We've all made New Year's resolutions and managed to stop going to the gym or taking those cooking classes come February. This year, make a commitment to a simpler, more fulfilling resolution: travel more. Take in what the world has to offer, and do it in style. Be sure to keep up with our new blog series where we'll be featuring an incredible destination everyone should visit in his/her lifetime. Consider this list a tool to give you a few ideas and inspiration on exciting places to go, where to stay, and what to see!
Our first feature destination today is Prague, Czech Republic.
About Prague:
Prague, the beautiful capital of the Czech Republic has a rich history and culture running through its narrow, cobblestone streets. Prague is a city of resilience, persevering through floods, fires, and invasions, making it extremely unique and captivating. This city's breathtaking churches, Gothic-style architecture, the castle, and the Charles Bridge all make this one of the most incredible cities in Europe.
Must-See Attractions:
The most famous landmark is the Prague Castle, which is the largest castle complex in the world. It is open daily and is home to the Czech Crown Jewels. Witness the changing of the guard at the top of every hour and opt in for a guided tour to take in the history and beauty of the castle. Another must-see attraction is the Charles Bridge, which is the oldest bridge in Prague. Both ends of the bridge are reinforced by towers, and the entrance gate is beautifully adorned with Gothic sculptures. For other must-see attractions, we encourage you to explore the list of the Top 10 Prague Monuments, put together by PragueWelcome.com
Local Cuisine:
Be sure to try the pork or beef dumplings called 'Knedliky,' fried cheese, and their onion and garlic soup. And of course, be sure to try traditional, Czech beer as well!
Luxurious Accommodations:
Prague has 26 luxurious hotels. A few worth checking out are the Augustine and the Boscolo Carlo IV. The Augstine has been created from several buildings, including the 13th century Augustinian St. Thomas Monastery. The hotel's beautiful rooms all have stunning views of the courtyards, the monastery chapel, or Prague Castle. The Boscolo Carlo IV is another incredible hotel, and it offers unique amenities such as a Cigar Bar and an indoor pool with a striking Mosaic floor. This hotel encompasses a magical blend of the past and future in its architectural design and room décor.
Have you been to Prague? Where did you stay? We encourage you to get involved and tell us about your excursions on our Facebook or Twitter page!
---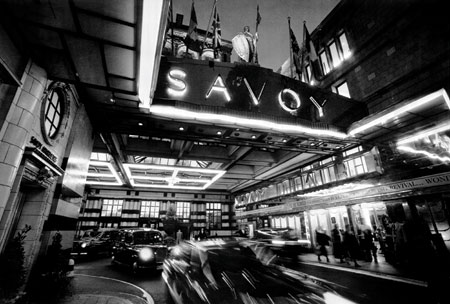 If you're the kind of person who follows celebrity gossip, you're already well aware that Russell Brand and Katy Perry have filed for divorce, and while Katy was partying it up in style, Mr. Brand decided to take the melancholy route on New Year's. The Savoy London housed his usual ironic distance and sardonic wit for the night, and he is even reported by The Mirror to have responded to wishes for a happy new year, "Here's hoping it gets better." The poor guy ordered room service and generally spent the night alone, while Katy Perry partied it up in West Hollywood. At least he got some top-quality comfort food.
We hope that next time you make a trip to The Savoy, you're not in the middle of a multi-million-dollar divorce because it really is a lovely place. And most of the celebrities who make their stay there are looking for great time: Rihanna certainly made a splash.
---
In the final days of 2011, Five Star Alliance is counting down the Top 20 Luxury Hotels & Resorts Worldwide, as decided by our guests.
Our countdown has come to an end, and it is time to announce the number one hotel as chosen by our discerning travelers and determined by sophisticated algorithms and more than a little bit of voodoo magic. Five Star Alliance's #1 hotel for 2011 is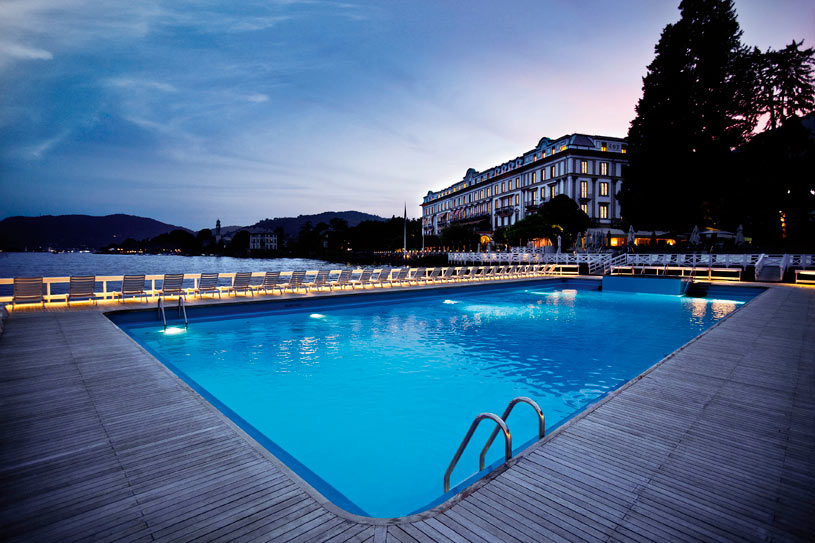 Quick facts about Villa d'Este:
- On the shore of Lake Como, one of the most secluded and breathtaking lakes in Italy, the Villa d'Este was originally the summer residence of Cardinal Tolomeo Gallio and is just a short trip north of Milan, one of Italy's most romantic cities.
- Its 152 rooms, divided between two palatial residences, each offer a unique feel, a result of the meticulously maintained renaissance decor of the original residences built in 1568. Live in true luxury, in rooms once occupied by the royal guests of the Cardinal and preserved in their original glory.
- The Villa is perfectly self-sufficient: included in its amenities are eight tennis courts, several dining options, including sushi and classical Italian, a Turkish bath and sauna, winery tours by chaffeur, and one of the most challenging par 69s in Europe only seven miles away.
- If you want a change of scenery from your grand room, simply head outdoors to enjoy the 25-acre park, which is perfectly designed and continuously manicured in its original Renaissance style: the entire park molds nature into a work of art.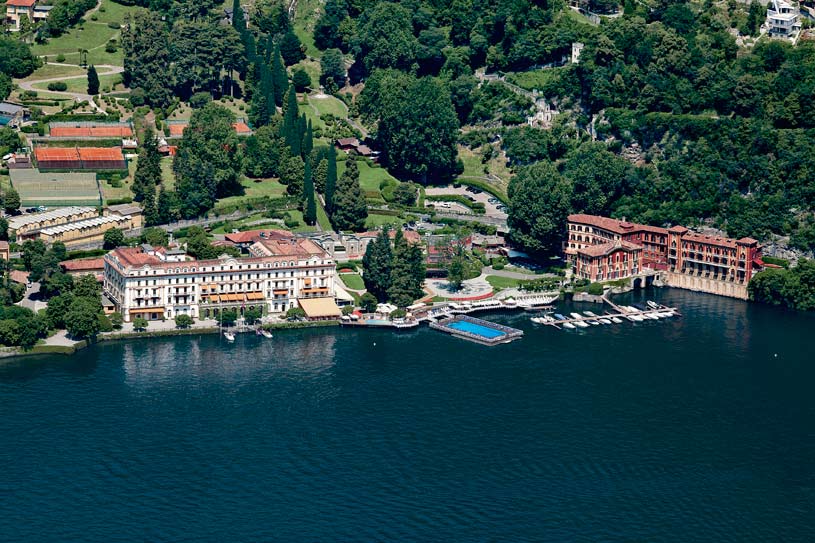 - Its hotel pool was featured in our Ten Best Hotel Pools in the World for its floating pool, literally on the lake, not to mention an additional kids pool to keep them away from your relaxation:
"The pool at Villa d'Este on Lake Como would make Archimedes blush. Floating above the very lake that the Villa rests against, the pool features a built-in Jacuzzi and fantastic view of the surrounding mountains. It's like swimming in the lake just inches below your feet, but it's always the perfect temperature."
- Four reception rooms hold up to 400 people alongside another 250 in nine different meeting rooms, all to the same standards of luxury as rest of the classical Renaissance hotel.
- As if that weren't enough, it's also a Conde Nast and Travel & Leisure Award Winner.
View photos, learn more about the hotel, and check availability at Villa d'Este > >
Be sure to keep up with our countdown! See below for the full list of Top Hotels for 2011!
#20 – The St. Regis Resort Aspen
#19 – The Fullerton Hotel, Singapore
#18 – The Peninsula Chicago
#17 - The Tower Club at Lebua
#16 - Auberge du Soleil
#15 - The Mount Nelson Hotel
#14 - The One and Only Maldives at Reethi Rah
#13 - The Hotel de Crillon
#12 - Peninsula Hong Kong
#11 - Rosewood Inn of the Anasazi
#10 - Majestic Hotel and Spa Barcelona
#9 - Jumeirah Essex House
#8 - Atlantis the Palm Dubai
#7 - Hotel Le St. James
#6 - Half Moon, a Rock Resort
#5 - Charleston Place
#4 - King George Palace
#3 - La Tremoille
#2 - Don Cesar Beach Hotel
#1 - Villa d'Este
---
In the final days of 2011, Five Star Alliance is counting down the Top 20 Luxury Hotels & Resorts Worldwide, as decided by our guests.
In the #3 spot we have La Tremoille, located near the center of Paris's Golden Triangle.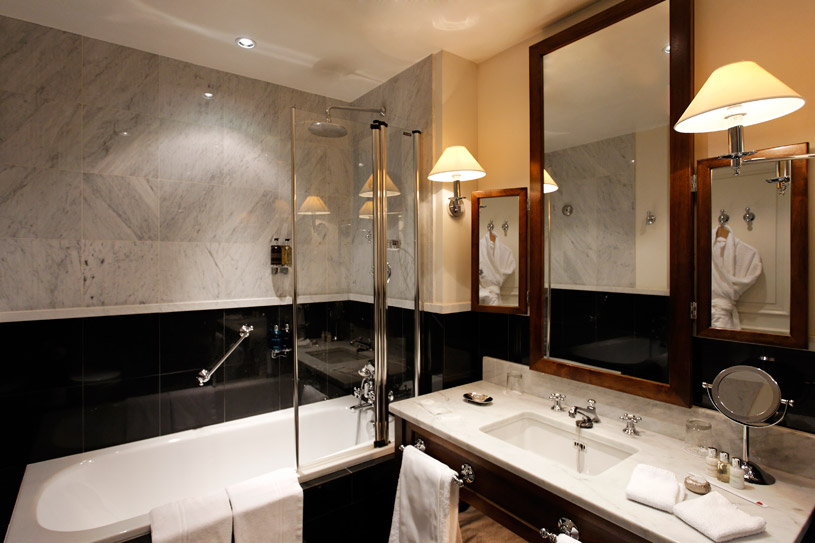 Quick facts about La Tremoille:
- The 93 rooms and suites are decorated in 30 different patterns and color schemes, accenting the personalized and unique stay of every guest.
- Renovated for 15 months in 2002, La Tremoille leapfrogged much of its competition as one of the traditional deluxe Paris hotels.
- Rooms feature a special "Hatch" foyer that offers ultimate privacy by separating guest rooms further from the hallway and allowing wait staff to bring room service and amenities without actually entering your room.
- Not only the hotel has been upgraded, the restaurant has been renovated even more recently than the hotel and has reopened under a new name, Le Louis2, offering wonderful French cuisine.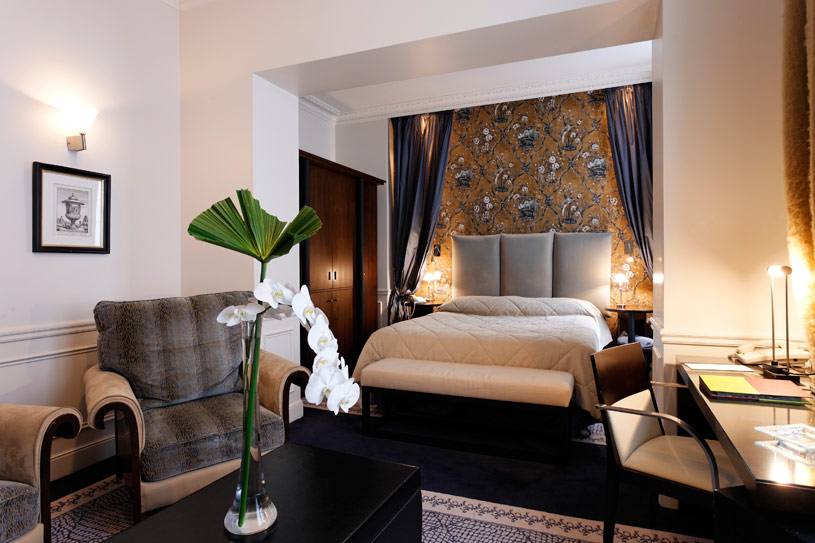 - The suites give a panoramic view of Paris rooftops and offer both living rooms and armchairs so comfortable, you find it hard to get yourself back out of them.
- The spa includes a sauna, hydro-jet shower, two private massage rooms, and beauty care rooms, not to mention the much-coveted jet-lag recovery therapy.
View photos, learn more about the hotel, and check availability at La Tremoille > >
Be sure to keep up with our countdown! Check back to see our top two hotels for the year!
---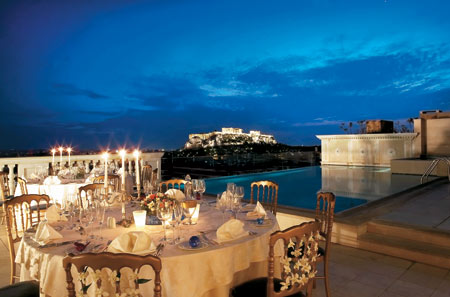 In the final days of 2011, Five Star Alliance is counting down the Top 20 Luxury Hotels & Resorts Worldwide, as decided by our guests.
In the #4 spot we have King George Palace, one of the most famous landmarks in Athens, Greece, ideally located on Constitution Square.
Quick facts about King George Palace:
- Distinguished as the best hotel in Greece, and is ranked among the top 20 best hotels in the Overseas Leisure Hotel Section for Europe.
- Unique, luxury boutique hotel has been home to Kings, Princes, and Presidents since the early 1930s.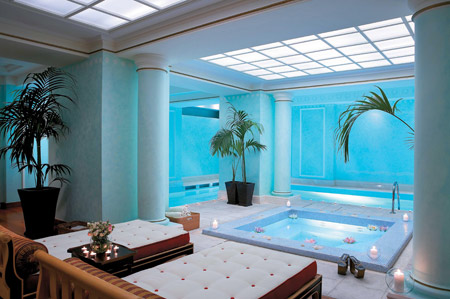 - Located steps away from the Greek Parliament, near the historical center.
- Combines the exquisiteness of a historic landmark with modern amenities and personal attention.
- Certain rooms have a breathtaking view of the Acropolis, and the Royal Presidential suite has a private outdoor pool.
- The Tudor Restaurant features an impressive view of Athens and the Acropolis.
View photos, learn more about the hotel, and check availability at the King George Palace.
---