LUXURY HOTEL INSIDER
The Luxury Hotel Insider
: Exclusive luxury hotel deals, features and special rates from the luxury hotel experts at Five Star Alliance.
Named one of Tripbase's
Best Luxury Travel Blogs for 2011
, below are Five Star Alliance's newest articles featuring exclusive information on luxury hotels worldwide including special offers and deals at the world's best hotels.
---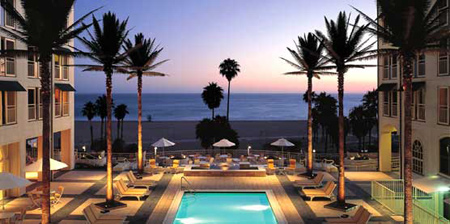 Some kid programs simply have a few swings or a designated area where kids are encouraged to use their imaginations, but not at the Loews Santa Monica Beach Hotel. This luxury hotel now offers a Fit for Fun wellness program, perfect for folks looking for some family fun. A few activities suitable for kids ages 5 and up are yoga on the beach, surfing in the Pacific Ocean, and hiking through the Santa Monica Islands. Parents are certainly encouraged and welcome to take part in any of the activities, but the majority of them are geared to keeping kids entertained, active, and healthy. According to the hotel, "muscle beach's newest body builders are four-feet tall and weigh in at 46 lbs." We certainly encourage a healthy and happy lifestyle for kids, and we're thrilled to see that the Loews Santa Monica Beach Hotel is taking kid programs to a new and phenomenal level!
---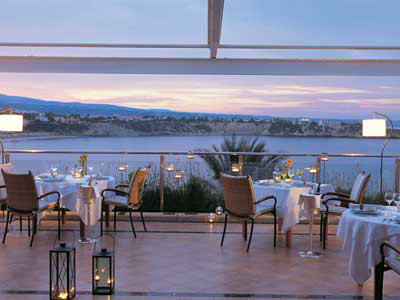 I have a special place in my heart for tiny boutique hotels. It may be a little smaller than some of the other chambers, and there aren't enough spots for everybody, but that just makes the few who do make their way into my good graces all the more special. I can give each and every one the loving care and attention they deserve. And thus began my new segment on boutique hotels that I just adore.
I'm not sure what it is about the Mediterranean. Maybe it's the fresh sea air or the cradle of Western civilization lying under your feet, but it always feels like coming home. And in the spirit of carrying an analogy too far, if the Mediterranean is like home, then the Thalassa Boutique Hotel & Spa is being curled up in your bed under the covers on a cold winter's night. Except with a view. And spa treatments. So it's completely unlike that analogy. Another thing it's unlike is my writing ability, which is slowly collapsing like a flan in a cupboard. But what the Thalassa Boutique is like is an island oasis, a heavenly spa, where every suite is served by a personal butler and you can slough off the cares of the world as the pigment in your skin darkens from the soft, Mediterranean sun. It's six millenia of relaxation crystallized into a seaside retreat, begging you to forget yourself in its warm embrace. And when I'm looking to run away from the world, I want a spa hotel where every room gives a perfect view of the sun slipping under or out from the horizon and kids are rarely seen (and none under 12). Surrounded by sea on three sides and with the sandy beach just steps away, I can't imagine a better place to get away than the Thalassa Boutique Hotel & Spa. In fact, just writing this convinced me to go there right now. Bye.
---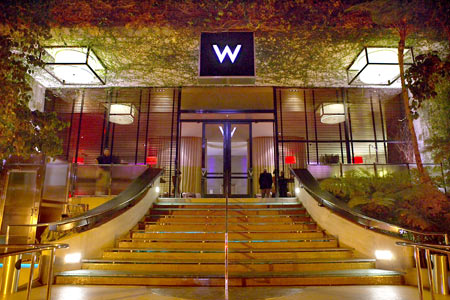 Located on the foothills of Beverly Hills/Bel Air, the W Los Angeles Westwood can be found in the heart of all the glamour, in between Rodeo Drive and the Santa Monica beaches. Its 258 modern and spacious bungalow-style rooms and suites feature beautiful views of Beverly Hills and lively colors to awaken your spirit. This luxury hotel not only has exceptional rooms, but its restaurant, the Backyard offers the best alfresco dining in Los Angeles. Not only can you get incredible Cal-Med fare amid a serene garden, but now your dog can enjoy his chow right along with you. The Backyard is now offering a pet-friendly 'Fido's Kitchen menu.' The menu features healthy options for your puppies such as 'Stella's Mutt "za" Balls,' which is organic chicken, free range eggs and brown rice, 'Milo's Chopped Veggie and Chicken Salad,' and 'Knuckle's Frozen POP,' an organic yogurt with a mashed banana and peanut butter. The dishes are named after the pets of hotel staff, and the executive chef, Dakota Weiss certainly expressed his creativity and love for dogs when designing the menu. The W Los Angeles Westwood also offers P.A.W. (pets are welcome) amenities which include a custom W pet bed, bowls, and a treat at turndown.
No need to leave your furry friends behind! Make a reservation for you and your puppies at the W Los Angeles Westwood today!
---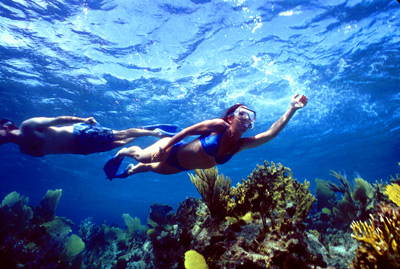 Big shout out and thank you to all our loyal blog readers! We certainly love bringing you the latest and greatest luxury travel news, and we appreciate hearing from you via phone, email, or our Facebook and Twitter pages. We realize that every traveler begins his/her journey in the research phase; deciding on where to go, and we certainly get a number of inquiries about the best hotels in certain areas, the most romantic hotels, the best hotels for families, the best all-inclusive resorts, and onward. To help you pick the absolute best hotel that fits your needs and criteria, we would like to draw your attention to our 'World's Best Hotels' tab. Here you'll be directed to lists and lists of phenomenal hotels and resorts in various categories. From the best ski resorts to the best spa resorts, we certainly have you covered. Be sure to check out the various lists for a little inspiration on where to travel next! You want the best, and we certainly want to give it to you!
Photo of the Meridian Club in Turks and Caicos, a luxury hotel on our Best Honeymoon Resorts List

Posted in:
Articles
,
Adventure/Ecotourism
,
Romantic Travel
,
Travel with Kids
,
Business Travel
,
Food and Wine
,
Luxury Spas
,
Beach and Island
,
'Best Of' Lists
,
Luxury Golf Resorts
,
Luxury Ski Resorts
,
Luxury Suites
,
Luxury Shopping
,
Green and Eco-Friendly Hotels
,
Casino Hotels and Resorts
---
The city of Los Angeles is pretty well known for a couple of things. There's the glitzy, glamorous side, Hollywood in all of its glory, and there's the less charming urban sprawl, full of smog and angry drivers. However, there's a third, hidden side to the City of Angels. Tucked away on the beaches of Santa Monica is Shutters on the Beach, a wonderful hotel that explores all that this third face of Los Angeles has to offer. Windswept beaches and the comfortable elegance of an exclusive resort are the marks of an escape from the bustle and adventure of the city. Shutters on the Beach is everything that Los Angeles isn't; serene, idyllic, and personal.
The Conde Nast Award Winner plays host to all of the pampering activities we've come to love from beachfront resorts. Its spa offers Shiatsu, Deep Tissue massage, and Reflexology, and oceanfront fine dining is just steps away from your room. Twenty six miles of beaches are the perfect setting for a morning run, and you'll find unsurpassed views from the three presidential suites that make up the top floors. Shutters on the Beach is one of my favorite properties, and simply for the reason that it's everything you wouldn't expect, and more.
---
The big boss and his bold hair are coming to Doral Miami. The deal on the Marriott Doral Golf Resort and Spa has been signed, sealed, and delivered, and that means that Mr. Trump will be overseeing an extensive summertime renovation to herald the change in management. The property's facelift will ensure that it equals and then surpasses the luxury of the currently 4-star resort, and we can't wait to see what he'll do with the place. Large-scale investment is just what a property like the Doral Golf Resort needs, and that means we'll be following closely as the restoration begins in June. The hotel will remain open during its low season, but the updated property should be fully ready as things start to pick up in the fall.
With the renovation and refurbishment, the property should see rates rising as high as the increased expectations. Expect to seem increase to be commensurate with rates you'll see at other Trump properties. Be sure to keep on the lookout for updated rates and availability for the Doral Golf Resort and Spa.
---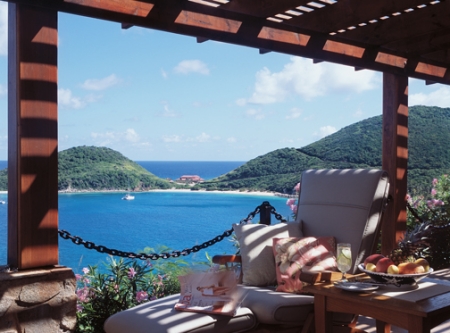 The honeymoon is a true once-in-a-lifetime experience, a chance to show the person ou're going to spend the rest of your life with just how much you love them and just how beautiful and amazing the coming years are going to be. So it makes sense that you'd want to take them to a place of perfection, where the waters are blue and the sand is soft between your toes. Peter Island Resort is just that place, and there's a reason it made our list of top Honeymoon destinations. The resort was named one of the 20 Top Islands and Best Places to Stay in the World by Conde Nast Traveler. Only 52 rooms means that staff outnumbers the guests, and you'll have that private, exclusive feel that a honeymoon deserves. The sparkling Caribbean waters serves as the perfect backdrop for open-air restaurants and an elegant wine bar. Head underwater to spy some sea turtles while snorkeling in the pristine ocean or go inland for nature hikes that are sure to delight. Peter Island seeks to combine the privacy and comfort of your own villa with the world-class service and amenities of a resort. And in such an idyllic location, I can't think of a better place to go for your honeymoon than The Peter Island Resort.
---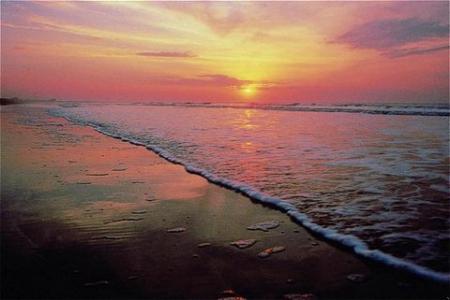 Springtime is on the offensive on the East Coast, and that means one thing: Time to break out the clubs. Golfing weather is looking like it's here to stay in South Carolina, and that means the closely cropped greens and devilish sand traps are calling your ball in equal measure, like the angel and devil of so many cartoons. It's time to break out your woods and irons for the spring season and put your other sets away. Maybe you were playing Settlers of Catan? I don't know. This whole analogy thing is harder than a brick wall. No, no, a diamond. Wait, maybe the Ko'olau Golf Club in Oahu. There we go; now it's topical. Anyway, I can't think of a better place to enjoy the newly found weather than on five championship courses of the Kiawah Island Golf Resort.
Home of the 1991 Ryder Cup and 1997 and 2003 World Cups of Golf, you're getting a top class playing experience in one of the most breathtaking regions on the eastern seaboard. And between games, you can relax along ten miles of romantic beaches or head out in search of the other sorts of eagles, who have nested in the region for centuries. This Conde Nast Award winner even has three pool complexes and a child program available to keep the tiny tots out from underfoot while you're swinging a large metal rod around. The Kiawah Island Golf Resort and accompanying Sanctuary at Kiawah Island are natural, beautiful, and definitely in season, so it might be worth planning a trip this spring.
---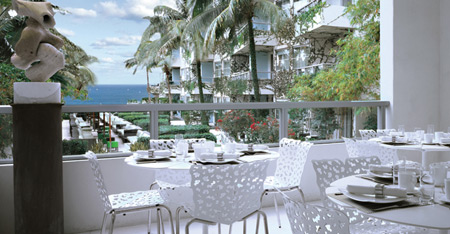 In celebration of Miami being crowned the country's Vainest City, the Sagamore is offering a special We're Sexy and We Know It package, so you to can join in on some well-deserved self-aggrandizement. The Living Social poll, which used highly rigorous scientific methods and also math, reports that Miami citizens consider themselves to be the most attractive people. Now it could be that in strange confluence of events, all the hot people in the US have decided to get together and hang out and have incredibly good-looking parties and super sexy bake sales, but it's more likely, and Living Social agrees, that Miami is just a land of high opinions.
Since we could all use a little self-esteem boost now and then, the Sagamore's offer is the perfect way to get in on the action. Why else would we go to one of the best 5-star beachfront properties if not to feel like we're a star? And with this kind of deal, you can't go wrong. With this package, you'll get
- Hair-styling and a scalp massage for two at the Muse Beauty Suite
- Two "Sexy on the Beach" cocktails
- 10% discount on your accommodations
- 1:00pm late checkout for an extra chance to relax
Book at the Sagamore today to show the world just how sexy you are.
---
If this isn't the perfect South Pacific getaway, we don't know what is: The Four Seasons Resort Bora Bora is now available for complete island buyouts, maximizing privacy and a perfectly customized experience.
"Your Own Private Island" is a seven-night exclusive buyout package, which includes use of all 107 accommodations (100 overwater bungalows and seven beachfront villas), four restaurants, the spa, the Resort's maritime fleet, pool, beach, resort activities and 250 Four Seasons employees. All meals, beverages, WiFi in all guest suites, airport and island transfers are included, as well as one spa treatment per guest.
Of course, a private island doesn't come cheap: The full seven-day package is available for $1,000,000. Other customizable buyout options are also available, with pricing from $45,000 per night for a room-only package, based on a minimum of three nights.
Contact our agents to find out more and check availability >>
This article originally appeared in our sister publication: Luxury Travel Advisor


---