LUXURY HOTEL INSIDER
The Luxury Hotel Insider
: Exclusive luxury hotel deals, features and special rates from the luxury hotel experts at Five Star Alliance.
Named one of Tripbase's
Best Luxury Travel Blogs for 2011
, below are Five Star Alliance's newest articles featuring exclusive information on luxury hotels worldwide including special offers and deals at the world's best hotels.
---
Located on the fifth floor, the Royal Suite of the Hotel Plaza Athenee boasts 450 square meters, overlooking the Eiffel Tower and Avenue Montaigne. The decadent suite is furnished like an elegant Parisian home, brimming with antiques and beautiful fabrics. Two enormous, luxurious bathrooms have their own Turkish bath, a Jacuzzi and a mini-bar full of cosmetics. The good folks at the Athenee haven't skimped on technology; the Royal has eight plasma-screen televisions, lights adjustable by remote control, and a private office with high speed internet. A night will set you back EUR 14,000. Hotel Plaza Athenee, Official Site Hotel Plaza Athenee Booking at Five Star Alliance
---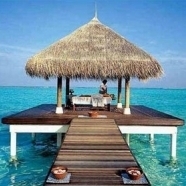 Taj Hotels and Resorts has created a seemingly ephemeral paradise—smack in the middle of the Indian Ocean. Situated on one of the largest lagoons in the Maldives, the all-new Taj Exotica Resort & Spa will open in early December. On the 20 minute boat ride from the airport, you'll think your eyes are playing tricks on you. The Taj Exotica is glorious. The resort seamlessly blends with the island's natural beauty, creating your own private sanctuary in the middle of the ocean. Each of the 62 villas is built entirely over the lagoon and sea. Balconies, sundecks, and even private freshwater plunge pools open out onto the vast, surrounding turquoise. Get this: the Rehendi Suite even boasts a glass bathroom providing infinite views of the sea. Plus, there's diving, snorkeling, fishing-- galore. But what we're really drooling over is the authentically Indian spa. The Jiva Grande Spa is like its own private island, accessible by a bridge from the main resort. Spa Pavilions-- each containing private sundecks and relaxation space—include two luxurious Couple Suites. But on top of this, the Jiva Grande offers a Signature Indian Royal Mud and Bathing Experience Pavilion (with Hammam and couple experience showers), an Ayurveda Sanctuary Pavilion (with traditional Ayurveda treatments), and Heat, Hydro and Relaxation Experience Pavilion. Wow.
Taj Exotica Resort & Spa, Official Site
Taj Exotica Resort & Spa Booking at Five Star Alliance
---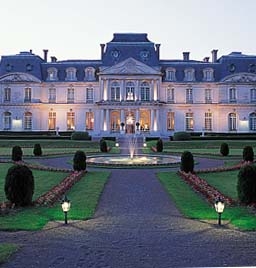 It's that time of year again. The hordes rubber-necking along the nation's Interstates are the most obvious clue. Fall is upon us, and though you may have missed the stein-clunking, beer-guzzling merriment of Munich's world famous Oktoberfest, it's not too late to soak up the season's best pageantry in other spots around the globe. The Fall leaves are only just peaking. Below, we've compiled a list of some top world destinations to check out the autumn leaves.
Scotland
This little country is all the rage right now, perhaps because of the filming of the cult classic The Da Vinci Code. Devoted fans have been pursuing the film-makers from pillar to post since they begin filming the thriller in June. But Autumn is the best time to visit: the rolling green landscapes are highlighted with distinctive autumn foliage, the northern lights are on show, the whale-watching is stupendous, and most of the tourists have departed with the end of the Edinburgh Festival. Of course, the icing on the cake is off-season rates.
Where to stay? Check out the world's best golf at Old Course Hotel, Golf Resort and Spa in St. Andrew's. As can be expected from the home of Golf, the resort's championship course is spectacular and challenging, offering sweeping views of the coastline and sea.
France
Lucky us-- the Loire Valley is packed with more châteaux than French residents. (Only kidding; my partner-in-crime is French.) In the Autumn, the Valley's charming villages are blazing with autumn colors, and the vineyards are turning all kinds of crazy colors. It's also the annual grape-plucking time, and the harvest brings lots of festivals and activities.
Where to stay? Head to the ultimate palace of extravagance: perfume millionaire François Coty's Château d'Artigny. Like the great historic châteaux of the Loire, the hotel is set in a 65 acre estate with marvelous formal gardens. Hey—if it was permitted—I'd even stake out a room in the cellar-- brimming with 20,000 bottles of delicious Loire Valley wine.
Tuscany
What could be better than wine-tasting in autumn in Tuscany? Now that the summer crowds have thinned, take an autumn stroll through striking Mediterranean scenery. The days are still hot, and the landscapes dotted with olive, cyprus and colorful deciduous groves. As the cultural capital of the region, Florence mesmerizes with historic treasures, artistic masterpieces, and shopping extravaganzas.
Where to stay? Located in the surrounding hills of Florence, Villa San Michele is a magically-restored 15th century monastery, with its façade attributed to Michelangelo. Orient-Express Hotels undertook the massive, comprehensive restoration, with the cooperation of the Florence Fine Arts Society.
Montreal
Can't make it to Europe? Take a weekend trip to Montreal, a European style city complete with a vibrant café culture and passion for joie de vivre. Starting in September, Fall's pageant opens and travels down to the Canadian border, leaving a full color spectrum in its wake.
Where to stay? The fashionable Windsor Arms hotel is decidedly hip. Just thirty yards from the Golden Strip, the 28 luxurious suites are tucked away in luxurious calm. Service is exceptional, with personal butlers discreetly in attendance 24 hours a day.
New England
This is where it's at for fantastic fall foliage. It's hard to predict the peak of the colors, but this year the eager forecasters are calculating that the colors will be at their best until October 23. (For you avid Foliage Fans, they are even some hotlines you can call for precise forecasting.) Most of the region is covered in woodland, so the landscape is utterly transformed by color.
Where to stay? Head to Boston's classy and eclectic suburb of Cambridge, where you can stroll through the ivied courtyards of Harvard Yard. The Charles Hotel is luxurious and contemporary, and offers the best Sunday brunch in the nation, at its restaurant Henrietta's Table.
China
Leave it to the Chinese to launch an actual "Red Leaves Project" to beautiful the outskirts of Bejing. In 2000, the government meticulously planned a 230-km swath of red leaves which is just now on show. It gets quite cold in late October, so hurry up and book those flights today. (Avoid the Fragrant Hills, 28 kilometers north of Bejing, because of the crowds and traffic. Likewise, the Badaling stretch of the Great Wall resembles a Disney Land Park with tourists and vendors galore.)
Where to stay? The Peninsula Palace Bejing is ideally located just a short walk from The Forbidden City, Tiananmen Square, and all the tourist treasures of the capital. Following a US$27 million renovation, the hotel is the premier address in Bejing.
Kenya
Forget the leaves. The attraction here is the incredible wildebeest and zebra migration that occurs every October without fail. During the summer months, the herds (made up of millions of animals!) hang out on the savannas of Kenya's Masai Mara, before returning to Tanzania's Serengeti plains with the inauguration of the October rains.
Where to stay? To enjoy this spectacle, check in to one of the luxurious camps along the Mara River, like the Mara Serena Safari Lodge. Even the swimming pool and restaurant overlook a watering hole where wildlife congregate to drink.
---
Possibly the most prestigious address in the Turks and Caicos Islands, Grace Bay Club is dripping with accolades: Robb Report's Best of the Best, Forbes.com World's Most Luxurious Beaches, Andrew Harper's Best of the Caribbean. And the resort seems to stick like glue to Conde Nast Traveler's Gold List, where it's been a fixture since 1997. The adults-only hotel has 21 luxurious suites, adorned with terra-cotta Spanish tiles on the edge of a stunning white-sand beach. Measuring a palatial 850-2,000 square feet, the suites have private ocean view terraces, sumptuous 220-count Egyptian cotton linens, hand-painted Mexican tiles, flat screen televisions and full kitchens. The oceanfront restaurant, Anacaona, is the island's elegant best—serving up epicurean delights such as Turks and Caicos baby conch. The resort's ultra-hip Lounge offers a creative martini menu on the beach. What could get better than this? Grace Bay Club just announced the opening of new family-friendly suites at the Villas. So while parents bask in the pampering at the 5,000 square foot European spa at the adults-only hotel, their kids are living it up at the eco-activity children's program—Kids Town—not to mention their own pool and beachside Grill. Grace Bay Club, Official Site Grace Bay Club Booking at Five Star Alliance
---
Check this out. The former president of Ritz-Carlton Hotels, Horst Schulze, has just announced the launch of a new luxury hotel brand. Capella Hotels & Resorts will include four initial properties, including grand castles in Ireland and beachside spa resorts in Mexico, with other US and European destinations to follow. The brand's name is taken from the sixth brightest star in the night sky, and the logo incorporates the binary star motif. (That's pretty sweet...) Each Capella hotel will offer 100 rooms or fewer, for a boutique experience with luxury service that is perfected for the individual consumer. Let the bliss begin in 2006.
---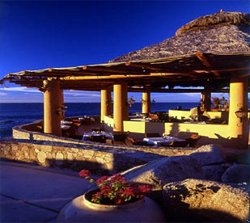 Escape the winter blues and thaw by the turquoise Sea of Cortés at this new luxury property near Cabo San Lucas. Created by Auberge Resorts, Esperanza is deliciously alluring, chic and impossibly romantic. The sandstone villas are carved into the bluffs overlooking the sea, where the humpback whales migrate just offshore. The infinity pool seems to spill into the private cove beneath, with sweeping views of the southernmost tip of the Baja peninsula. At the terraced Restaurant, enjoy a star-studded menu of local fish, like almond seared rare yellowfin tuna with warm avocado pie or grilled dorado steak with ricotta crepes and dark pasilla-huitlacoche mole. Or toss back a Piña Dorada at El Bar, watching the sun dip below the Pacific's horizon. The resort's 56 guest rooms and suites have oversized tubs, large outdoor terraces and handcrafted furniture. Don't miss the unique spa treatments—like grated coconut and lime body exfoliation—that feature natural, indigenous ingredients. After a yoga or pilates class, relax in the warm soaking pool or the indoor steam cave. Diving, sailing and kayaking trips are phenomenal.
Esperanza Resort, Official Site
Esperanza Resort Booking at Five Star Alliance
---
Make Mine Virginia Wine, the bumper stickers boast. I suppress a giggle at my hopeless kinsmen, who are enormously proud and outspoken about Virginia culture and heritage. Virginians aren't exactly modest about their roots. I am reminded repeatedly that Virginia was the site of the first English Colony at Jamestown, the home of the Founding Fathers, and the first vineyards in the New World, when Thomas Jefferson transplanted grape vines from France to his own backyard at Monticello. Over 200 years after Jefferson's first attempt, Virginia is experiencing a renaissance of wine-making, as vineyards are sprouting up across the state, and the government entices farmers with tax breaks for growing grapes. Despite my Virginian pedigree, I've been a little reluctant to try the wine, my mouth puckering in anticipation of the grape-juice-vinegar that would surely disappoint. After all, I've been living in San Francisco for four years, nurturing a taste for Napa wines like Opus One that I can't afford, and pride myself on having tasted wines on global travels from Tuscany to New Zealand's Marlborough Valley. My father's wisdom finally broke through my obstinacy, on a recent drive through the beautiful Virginia Piedmont. This time of year the Blue Ridge Mountains are aflame with orange and crimson, just the beginning of Fall's show of colors. We pulled over at Gray Ghost vineyards, a quaint winery just off Route 211 near Warrenton. As I pictured, the cool stone room was brimming with Virginia artifacts, memorabilia and lore—especially about the mythical Civil War hero whose picture adorns each namesake bottle of Gray Ghost. What I hadn't pictured was the genuine warmth and Southern hospitality in this little space. Despite all that Virginia state pride, this country house is unpretentious and down-right humble when it comes to their wine. I sniffed a glass of their talked-about dessert wine and slowly ventured a sip. I was in for a shock. Wow, this stuff was good. Too bad the harvest this year produced such a limited number of cases. Simply put: Now I'm hooked. I'm planning to tour as many vineyards as possible in this great state. Apparently even environmentally-sensitive rocker Dave Matthews has a vineyard near Charlottesville now. And what a better time for a roadtrip than now? The leaves are changing, and October is Virginia Wine Month. Below is a sampling of the special events and tastings (also found here) along with a smattering of recommended luxury hotels in the vicinity: Farfelu's Harvest Days Weekend Farfelu Vineyards 13058 Crest Hill Road Flint Hill, VA 22627 (Rappahannock County) Enjoy an afternoon of fine wine and live music amid the fall foliage. Challenge your friends to a game of horseshoes or bocce ball or hike the river trail. Special wine discounts and gourmet cheese and sausage available for purchase. Located just 60 minutes west of Washington, DC, Farfelu Vineyards offers award winning wines in a one-of-a-kind rustic setting. Tour the 1860's dairy barn-turned-tasting room, linger on the expansive deck, picnic on locally-produced artisan cheeses and sausages or grill up your own feast at the picnic pavilion. Pet Friendly! Well-behaved dogs on leash always welcome. Date: Saturday, October 08, 2005 - Monday, October 10, 2005 Where to stay? I venture to say that the The Inn at Little Washington is one of the top hotels in the country. As a kid, the Inn loomed in my imagination as the destination for weekenders from the other Washington (DC), and beyond that—travelers from all over the world. With country stores, craft shops and galleries, the town of Washington is almost too-cute. (People actually live here?!) Northern Neck Seafood Extravaganza at Ingleside Ingleside Vineyards 5872 Leedstown Rd. Oak Grove, VA 22443 (Westmoreland County) Get the best seafood in the Chesapeake Bay area on Virginia's Northern Neck. Enjoy live music, tours, tastings, wine and gift specials. Includes souvenir glass $40 Date: Saturday, October 08, 2005 Where to Stay? The Tides Inn is located in Tidewater's quaint town of Irvington. This landmark hotel recently celebrated its 55th season with a lovely, full restoration. Dine in one of four restaurants overlooking the Chesapeake Bay watershed, or relax in the full-service, waterfront spa. The Inn also offers a golf course and clay court tennis. But the best feature is the daily yacht cruise aboard the Miss Ann, the 127-ft National Historic boat, docked in the hotel's 5-Bell marina. Monticello Wine Trail Festival Jeffersonian Wine Grape Growers Society 1486 Oalencroft Lane Charlottesville, VA 22901 (Albemarle County) The festival is held at The Boar's Head Inn, Route 250 in Charlottesville. Experience the beautiful fall colors while tasting award winning wines from 18 of The Monticello Viticultural Area wineries. Craft vendors, food available at an additional cost, free parking and entertainment. Bring a picnic, sit by the lake and enjoy the day. Date: Saturday, October 01, 2005 - Sunday, October 02, 2005 Autumn Starry Nights at Veritas Vineyards & Winery Veritas Vineyards & Winery 145 Saddleback Farm Afton, VA 22920 (Nelson County) Autumnal bliss by the fireplace inside or out. Enjoy live music, dancing, wine and a great crowd. Bring your blankets and picnic baskets to watch the sun go down and the stars come out. Reservations accepted for tables, lawn always available. Date: Sunday, October 09, 2005 Clover Forest Plantation Wine Festival Clover Forest Plantation 5371 Whittcamp Road (Route 618) Goochland, VA 23063 (Goochland County) Each year the Clover Forest Plantation holds a Wine Festival to celebrate winemaking in Virginia and to help a deserving charity. This year's beneficiary is once again Goochland Fellowship & Family Service, a family-oriented organization dedicated to "helping others help themselves" since 1952. The Festival will feature arts and crafts, live music, food, exhibits and demonstrations, and of course the vintages and vintners of several noteable Virginia wineries. For an extra charge (weather and wind conditions permitting) patrons can enjoy a hot air balloon ride. The lovely Clover Forest mansion is newly opened as a Country Inn, and so patrons can enjoy a free house tour and learn about the architecture and history from costumed historic interpreters. Date: Saturday, October 22, 2005 - Sunday, October 23, 2005 Where to Stay? Keswick Hall is located in the heart of Virginia hunt country, close to historic Charlottesville and only minutes from Thomas Jefferson's historic Monticello. Formerly known as Villa Crawford, the hotel has been sensitively restored to create a unique and intimate hotel with grand style. The country estate boasts clay and hard tennis courts, fitness center and spa services, and a stunning horizon-edge swimming pool. Keswick Hall's Arnold Palmer Signature Gold Course is one of exceptional natural beauty, featuring ancient oaks, grassy wetlands, streams and spectacular mountain views. The 48 rooms are individually and distinctly designed with luxurious furnishings. All offer views of either the championship designed Golf Course, beautiful Virginian countryside or the rolling foothills of the Blue Ridge Mountains.
---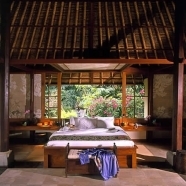 The Informed Traveler is a brand-spankin new web log published by Five Star Alliance. We're healthily obsessed with luxury hotels and upscale travel, and we'll soon be bringing you a unique dose of news, info, links, deals and special promos.
Stay tuned right here, we're just about to get started!
---