LUXURY HOTEL INSIDER
The Luxury Hotel Insider
: Exclusive luxury hotel deals, features and special rates from the luxury hotel experts at Five Star Alliance.
Named one of Tripbase's
Best Luxury Travel Blogs for 2011
, below are Five Star Alliance's newest articles featuring exclusive information on luxury hotels worldwide including special offers and deals at the world's best hotels.
---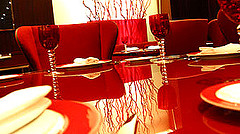 Walking through Rome's beautiful boutique hotel Boscolo-Aleph is like taking a sensual trip through Dante's Divine Comedy. We're talking a most-clever interpretation of Heaven and Hell. The architect Adam D. Tihany has reversed the concepts, so that the heavenly Paradise spa is located in the basement, while the Sin restaurant (decked out in ravishing red) and Angelo bar are located on the floors above. The hotel's 96 rooms combine 30's and 40's design with sleek minimalism. (Nifty photography on the walls portrays "a day in the life of Rome.") The two full-sized suites include outdoor terraces with Jacuzzi for soaking under the stars. On the top floor of the hotel, the 7 Heaven open-air restaurant offers fantastic city views from its terrace. In the basement—site of the bank building's original vaults—the Paradise Spa lures with its sauna, Turkish bath, thermal swimming pool, and divine treatments like Melted Chocolate massage.
Boscolo-Aleph Hotel, Official Site
Boscolo-Aleph Hotel, Five Star Alliance
---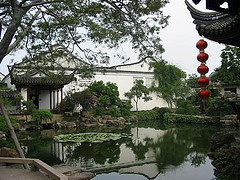 Check out Frommer's list of special travel offers to China, during the quieter (and immensely better) low season. Though I'm usually a fan of independent travel, some of these packages look too good to pass up. For example: $1,899 for 13 days of sight-seeing (Beijing, Shanghai, Xian and Guilin) and roundtrip airfare from Los Angeles or San Francisco.
---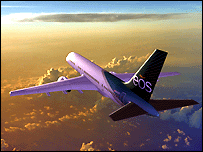 The Economist recently announced that two new niche carriers have started flying the London-New York route. We've watched the low-cost model (thank you, Southwest!) catch on in Europe and Asia, but these two new transatlantic airlines are uniquely (and notably) devoted to luxury business class. Eos has enhanced planes originally built to carry 250 passengers. Now catering to only 48 business travelers, the Eos planes provide an experience more closely akin to corporate jets than business class cabins. Flights commenced October 18, leaving London in the AM, with return fares of $6,500. The other new kid on the block is Maxjet, targeting a different part of the business market: the more budget conscious business travelers. Maxjet planes carry half their original capacity, so 102 passengers enjoy double the space per seat. Return fares are the same as full economy fares, at $1,600. (Both airlines fly from London's Stansted to New York JFK.)
---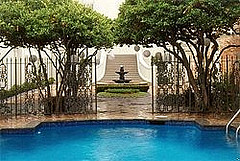 P.S. A follow-up to my post a few days ago… The New York Times "New Orleans Watch" includes a hotel status report with a list of all the hotels open in the city. Including some of my favorites like the JW Marriott, International House, Le Pavillon and the Monteleone. Come on down south, y'all! The price is right.
---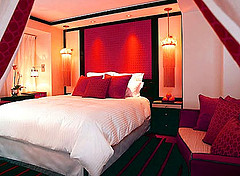 The press has gone gaga over this sexy addition to the swanky boutique hotels of South Beach. Last year's $60 million make-over of the Hotel Victor has utterly transformed the formerly-tacky Ocean Drive. Right next door to the famed Versace mansion, the Hotel Victor is centrally located in the middle of the Art Deco district, just a hop from the city's buzzing nightlife. Parisian designer Jacques Garcia has created a sensory explosion of rich color, aromatic infusions and whimsical retro furniture, the lobby marked by an illuminated moon jellyfish tank. The hotel's 91 rooms and suites are situated around an infinity pool overlooking the Atlantic. Mini-bars are stuffed full of "South Beach life-style essentials" (chilled eye mask, anyone?) The 6,000 square foot Spa V entices with signature treatments (like the Jet Lag V which incorporates a patented formula of volcanic mud) and the only Turkish Hammam in South Beach. The best part of the hotel? Your personal "vibe manager," who can arrange just about anything you want to do in Miami-- from salsa to surfing.
Hotel Victor, Official Site
Hotel Victor, Five Star Alliance
---
After much passionate debate, our Five Star Alliance crew of somewhat obsessive luxury hotel fans was finally able to come to agreement on what we consider to be world's best luxury hotels. Coming up with our lists (which cover luxury spa resorts, golf resorts, beach resorts, business hotels, and even honeymoon resorts) wasn't easy, but we're asked for our recommendations so often that we figured we might as well tell the world. Hopefully you'll find the lists as much fun to read as we do. Do you have a favorite that didn't make our lists? After checking them out, come back and discuss your favorites with us! (You'll find a link for comments at the bottom of each list.)
---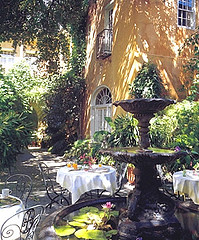 Vacationing on the placid waters of the Caribbean—from the coral reefs of Belize, the perfect windswept beaches of Mexico's Yucatan and the French West Indies, to the pulsing nightlife and crooning jazz tunes of The Big Easy—it's hard to imagine the annihilating wrath of the hurricanes that sweep through every year. And this year—as we've all been witness—has been especially destructive. After the devastating damage of Katrina and Wilma, reconstruction efforts must begin anew in these tourism-dependent regions. Relief pours into New Orleans, but it'll be a long time until the city and its inhabitants recover. In the preliminary stages, most hotels have begun reparation work, and expect 2006 reopenings. Wikipedia presents a thorough analysis of the sustained damage, including criticism of the initial relief efforts. In the Yucatan, the coastal resorts (which account for almost half of Mexico's $11 billion yearly tourism revenue) are not expected to reopen for at least two months. Many will not be ready until Easter week. The island of Cozumel was even harder hit—many of the cruise ship piers were entirely destroyed. Heard any more news? Let me know. (Read one reporter's account of Wilma's wrath.)
---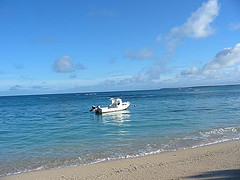 Where on earth is Tonga? Sure, I used to sip those elaborate tropical concoctions at the Fairmont Hotel's Tonga Room in SF, soaking in the kitschy atmosphere, complete with faux-Polynesian glasses and timed thundershowers, that would rain from the ceiling in synch with the cheesy tunes played by the live band (stranded on the—um-- floating "island" that moved across the artifical lake.) But before last year's adventure, I could barely find Tonga on a map, let alone trust the captains of my Air New Zealand flight to spy the air strip among the hundreds of islands in the middle of the Pacific. I was only about to discover this tiny island kingdom in the South Pacific: the first place in the world—positioned just to the west of the International Dateline—to see the dawn of a new day.
Unequivocally, Tonga is paradise: Long stretches of white sandy beaches. Not a soul in sight. A coastline marvel of magnificent blowholes, the surf erupting like geysers out of holes in the reef. Unique and lush vegetation on islands mostly uninhabited, though the main island—Tongatapu—is largely cultivated with fields of taro, sweet potatoes, breadfruit and mango trees. For the adventurous: caves to be explored (bring a torch, and candles to stick in fissures between stalagmites, so that you can swim in the cool freshwater pool in the pitch black of 'Anahulu Cave), snorkeling and diving, yachting in the sailing capital of Vava'u Island, whale-watching tours where you can actually swim with the humpback whales. I laughed in disbelief when the Peace Corps workers in Tonga advised me to track down a local boat operator to ferry me to an outlying island to camp for a day or two. Roughing it "Survivor"-style-- surviving on fish, more fish, and fruit).
The group of islands that comprise Tonga are undeveloped, untouristed, and largely rural. Pigs and dogs root around in the foliage, and lounge roadside, in traditional villages. Above and beyond the very real paradise landscape, Tonga is a place utterly distinguished by its culture, and very serious sense of hospitality. A word of warning: Be prepared to eat. Eating a lot in Tonga gives great joy and pride to your hosts, who will no doubt serve portions bigger than anything you've ever seen. (Guidebooks love to point out how Tongans embrace fatness. After all, the king was in the Guiness Book of World Records for his weight. And I'm yet to find another place in the world where the national airline requires each passenger to step on a scale before departure.)
Christianity pervades all aspects of Tongan culture. It seems (that terrible flick) Mel Gibson's The Passion of Christ generated more excitement in Tonga than anywhere else in the world. On Good Friday, I chatted with a girl in the airport who was on her way home to the neighboring island group of Ha'apai, who complained that it had been impossible to rent it from the video store in town. She was desperate. I watched pirated versions make their rounds around town. Discreetly changing hands in brown paper bags.
On the one hand, Tongans are very proud to say that they have never been colonized—that all the other Pacific Islands are under the jurisdiction of some foreign power-- but on the other hand, Tonga is very much colonized by religion. Indeed, it seems there are more churches in Tonga than there are villages (there are often multiple churches of different denominations in one village.) And all businesses—even Royal Tongan Airlines—are closed on Sunday. This same Good Friday, I saw a man walking down the road, burdened by the weight of a large white cross, with a trail of people behind him. We were in a Catholic village, and a series of shrines had been erected all along the road. These towering crosses—draped with woven pandanus mats and artificial flowers and images of Jesus—seem to be the ultimate fusion of cultures.
Ready to lounge and eat, lounge and eat, like the locals? For the ultimate Tongan vacation, head to the awesome, German-run Sandy Beach Resort, in the Ha'apai island group. Bungalows are set right on the beach, with the outlying coral atolls perfect for snorkeling. Meals are lavish and delicious. Royal Tongan Airlines flies daily from the capital, Nuku'alofa, (a 45 minute flight) though the airline is notorious about delays.
Want to know more? The Tonga Visitors' Bureau has posted extensive information on their website.
---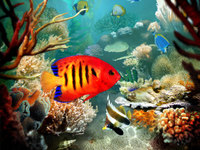 The Independent UK recently reported about the world's first sea-floor luxury resort: the Poseidon in the Bahamas. Underwater suites will boast panoramic views of unique varieties of fish on private artificial reefs, lit up by underwater lights controllable from an inside switch. And guests can enjoy use of an external fish feeder—just push a button and feed the fish outside! Additionally, each suite has a large Jacuzzi tub with spectacular views of the surrounding coral reef. Luxury underwater suites will set you back $1,500 a night. The Dude behind this development? The President of U.S. Submarines, L. Bruce Jones. Gotta figure that a submarine guy would be the one to pull off this stunt. They're shelling out US$53 million in this novel concept, so it'll (better be) good. Scheduled opening? The end of 2006.
---