LUXURY HOTEL INSIDER
The Luxury Hotel Insider
: Exclusive luxury hotel deals, features and special rates from the luxury hotel experts at Five Star Alliance.
Named one of Tripbase's
Best Luxury Travel Blogs for 2011
, below are Five Star Alliance's newest articles featuring exclusive information on luxury hotels worldwide including special offers and deals at the world's best hotels.
---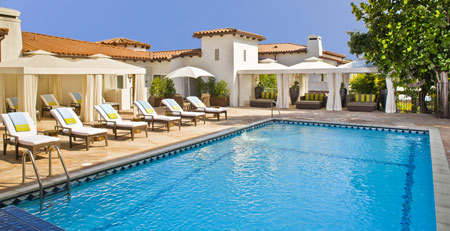 The Sunset Marquis Hotel and Villas is a private, Mediterranean-style, all-suite luxury hotel located in West Hollywood. It provides guests with luxurious accommodations and an opportunity to escape the craziness of LA and enjoy its five acres of lush gardens, ponds, waterfalls, brick paths, and tropical foliage. Accommodations range from 100 junior and 1 bedroom suites to 52 detached, private villas with private patios. Along with its bar, restaurant, spa, 2 pool areas, and private cabanas, the Sunset Marquis Hotel and Villas also goes above and beyond for its young travelers. Upon arrival, kids receive a black or pink backpack with a nametag attached. Inside it there's a 'Kids Rock' pink or black t-shirt, crayons, a Sunset Marquis passport for coloring, a Hollywood themed mad lib, and a scavenger hunt on the property. Whether you're a rock star looking for an escape or a family looking for an adventurous vacation, the Sunset Marquis Hotel and Villas certainly has something to offer you!
Posted in:
North America
,
United States - West
,
Los Angeles, CA
,
Adventure/Ecotourism
,
Travel with Kids
,
Food and Wine
,
Luxury Spas
,
Beach and Island
,
Luxury Suites
,
Events
---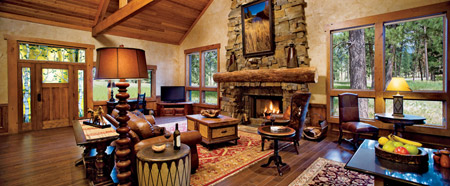 If there was ever a hotel name that invited a pun, it's the Resort at Paws Up, and I'd like to pay proper tribute to that. Maybe your life has gotten a little hectic recently; things are moving a little too quickly, and it feels like everything is getting away from you. What you need is to take a step back and abandon the rat race; take a pause from your normal life. Or maybe you have a bunch of friends, and you're looking for a getaway to the Montana wilderness. Well, the Resort at Paws Up has room for your whole paws-e. Really, the pawsibilities are endless. Whew. That was exhausting. And I've even avoided making any pet jokes...
Now that we've gotten that out of our systems, we can move on to the business of describing exactly what makes the Resort at Paws Up unique besides the name. A lot of resort promise a wilderness experience, but you're really just two miles out of town and their wild forest is a five acre manicured lawn.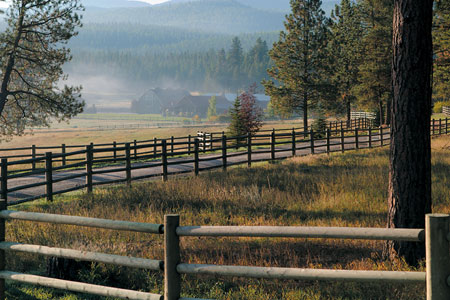 Well, Montana is literally derived from the Spanish word for mountainous country, and the state animal is the grizzly bear. The wilderness in Montana doesn't mess around, and neither does Paws Up. The property has a number of different cabins avaiable from the meadow to the mountainside, and there's even an outdoor tent city if you want to really rough it. All this makes it sound like I'm describing something very different from the classic luxury resort, but don't let me fool you. The Resort at Paws Up constantly has luxury in mind; it just recognizes that even those who enjoy their five star dining and top-notch spa facility have come for the outdoors as much as the high thread count. In fact, I would argue that there's nothing lost on the luxury experience, but the surroundings are more real, highlighting the local freshness of cuisine homemade from local flora and fauna, like their unbelievable huckleberry toast. If you want your luxury to come with wilderness, or your wilderness to come with luxury, look no further than the Resort at Paws Up, where you'll get the best of both worlds.
---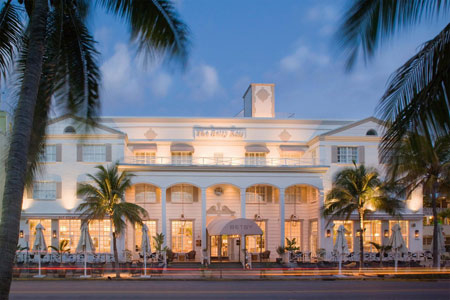 Certain hotels have a story behind them, a culture that seeps through the walls and a personality that emanates from every room. Every city has an appreciated and valued history worth exploring, and certain hotels have become a part of that rich and interesting past. For this reason, we'd like to introduce you to our blog series, Hotels with a History where we'll be featuring unique hotels that have a little more to them than a comfortable bed and superb amenities.
Opened in South Beach in 1942, the Betsy Rose Hotel stood out from the traditional style of architecture with its Florida Georgian façade in an Art Deco dominated neighborhood. This luxury hotel underwent an extensive renovation in 2009 while maintaining its original design and timeless style. This boutique hotel has 63 private, beachside rooms and suites equipped with the latest technology. The Betsy Hotel offers its guests ample opportunities to relax on the white sandy beaches, play a round of golf, partake in water sports, and much more! The Betsy Hotel has also gone green and is committed to making eco-friendly decisions without sacrificing luxury, ensuring that its guests get the most out of their stay while keeping the environment in mind. Be sure to check out this historic and beautiful luxury hotel for your next trip down to South Beach!
Posted in:
North America
,
United States - South
,
Miami, FL
,
Adventure/Ecotourism
,
Romantic Travel
,
Luxury Golf Resorts
,
Luxury Suites
,
Luxury Shopping
,
Green and Eco-Friendly Hotels
,
Historic Hotels
---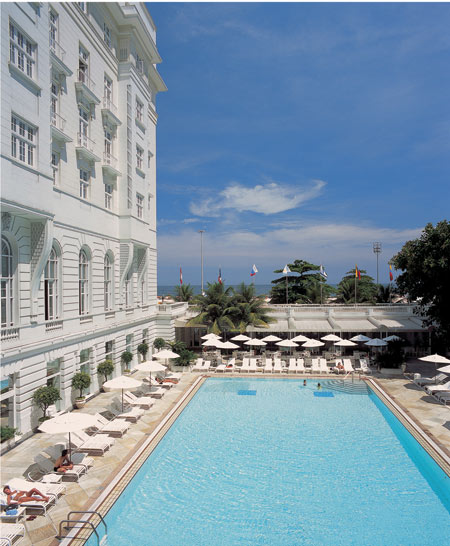 The Copacabana Palace opened in 1923 in front of the world famous Copacabana beach in Rio de Janeiro, Brazil. This traditional hotel was designed by the French architect Joseph Gire, and it is considered to be one of the most luxurious hotels in Rio. Its long established reputation for exceptional service has attracted celebrities, politicians, royalty, business travelers, and vacationers. A few of the hotel's highlights that keep visitors occupied and entertained include 14 meeting rooms, 2 restaurants, 1 bar, a semi-Olympic sized pool for all guests, a private pool for guests on the 5th and 6th floors, a 3 floor spa, and a rooftop tennis court. The 5th floor is more geared towards business travelers while the 6th floor penthouses are more for folks looking to indulge in lavish comforts. Be sure to check out this incredible hotel option for your next trip down to Brazil!
---
Sebastian certainly sang it best, and we're taking it from him that 'under the sea, darling it's better down where it's wetter.' It has been announced that an underwater hotel is to be built off the coast of Dubai. This extremely unique hotel concept has not yet been confirmed, but we're crossing our fingers that it'll get built. Designed by Deep Ocean Technology, the 'Water Discus Hotel' would have 2 discs comprising the main part of the hotel, and it would be connected by 3 vertical shafts and another shaft that would hold the elevator and stairs. One disc would rise above the water while the other would be fully submerged. The disc above water would have the lobby, restaurant, spa, and pools, and the disc below water would have 21 luxurious rooms and a bar. We'll certainly keep you updated on any development on this new hotel concept, but in the meantime, be sure to check out the various 5 star properties located in Dubai!
Photo courtesy of HotelChatter
---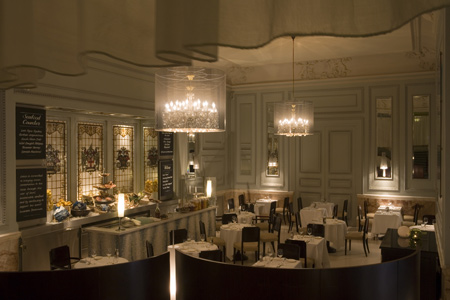 The Andaz Liverpool Street London is getting hyped and ready for the 2012 Olympics with a World Food Marathon! We can't think of a better way to welcome fans from all over the world than with international dishes to give folks a taste of something new or a dish to make them feel welcome and right at home. From July 2nd to the 27th, each of Andaz's restaurants will create a different international dish, drawing inspiration from the staff members' native countries. The 26 phenomenal dishes will lead up to the opening ceremony of the 2012 Olympics, and each staff member worked with the chef to ensure that the recipe was correctly recreated. A few dishes to look forward to include a spicy pork from Korea, golabki from Poland, and Mango Pavlova from Australia. If you plan to be in town for the Olympics, definitely add a visit to the Andaz Liverpool Street London hotel to the list of things to do for a unique and exciting culinary experience!
---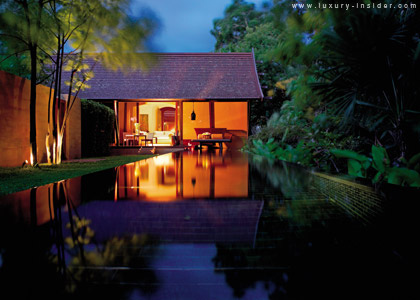 The Phulay Bay, a Ritz-Carlton Reserve is set on the shore of the Andaman Sea, and it is a hideaway 54 villa boutique hotel that takes luxury to a new level. The Phulay Bay offers its guests the best of all worlds, with stunning views of the towering limestone karsts, sandy beaches, and a national forest with hidden waterfalls. The Phulay Bay is all about enlivening the senses and providing guests with an enriching experience. Prepare to be stimulated by the resort's own scent, signature drink, traditional Thai music, and stunning scenery both inside the suites and around the resort. Its phenomenal villas offer stunning ocean views, private plunge pools, walk-in closets, cathedral-like bathrooms, and sheltered outdoor baths and showers set among indigenous flora allowing guests to detach from the world. What sets this hotel apart is its exemplary customer service. From arranging a meditation class in a local monastery to elephant trekking to a remote picnic spot, the staff at the Phulay Bay, a Ritz-Carlton Reserve is willing to assist you in all of your arrangements to make your visit to Thailand simply unforgettable!
---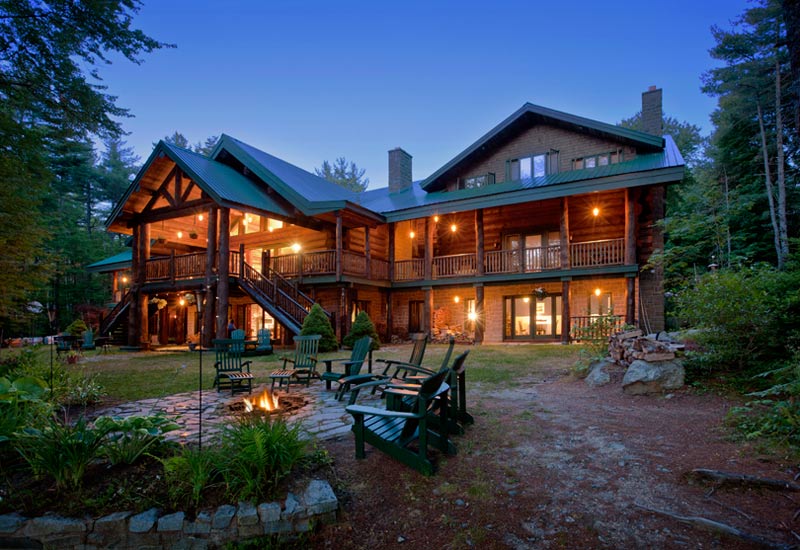 I have a particular soft spot for hotel lodges. Maybe it's my Appalachian heritage or my simple love for all things naturey, but there's a certain charm to a hotel that has but 8 rooms and whose greatest attractions are the wonders that surround it. Traveling there, you feel a natural heartbeat that's stronger and more primal than a city's. For a brief while, you're a part of an ecosystem rather than a society, and that's a wonderful feeling.
The Trout Point Lodge, by virtue of being located in the incredibly diverse region of Nova Scotia, manages to straddle two of these ecosystems, giving you the opportunity to explore both the natural woodland and the nearby sea. Whale watching, sea kayaking, and trails aplenty will greet you upon arrival. In East Kemptville, which is preferable to its far less tidy neighbor, West Scruffytown, you can enjoy the maritime cuisine that the region is famous for. The fresh seafood at Trout Point rivals that found anywhere in the world. Stay in one of their Fireplace Junior Suites to make use of a handcrafted granite fireplace and outdoor porch overlooking the nearby river. The Trout Point Lodge is the wilderness escape we're all dreaming of while stuck at our desks on a lovely spring afternoon.
---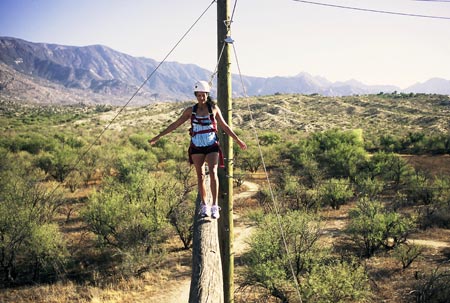 The Miraval Arizona Resort and Spa is already a wonderful location for a southwestern retreat. In the rugged heart of Arizona, Miraval is the perfect combination of luxury with the outdoors. The Catalina mountains are the perfect backdrop to horseback riding trip through the Sonoran desert. Voted the #1 Resort and Spa by Zagat Survey and readers of Conde Nast, the adult resort couples moments of reflection and relaxation in their award-winning spa with the adventure of the outdoors. Four outdoor pools, one reserved specifically for Aqua Zen treatments, are the perfect place to wash away the heat of the desert sun. I have a soft spot for the hard things in life, and there's something about the Miraval Resort and Spa that makes you feel alive. It might be the mixture of adventure and relaxation or the exotic desert beauty, I'm not really sure. But the feeling of vitality is there in every activity, and it's a glorious feeling indeed.
Not only that, the Miraval is unveiling a new spa in the month of May that will be a wonderful upgrade to the already amazing options, and they're also unveiling new villas on the property. The Miraval Arizona Resort & Spa was already on our radar, but now the blip is growing brighter and beeping faster and faster and, oh my, it's coming right for us! Take evasive action!
---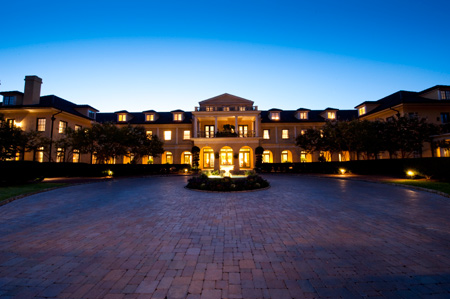 Certain hotels have a story behind them, a culture that seeps through the walls and a personality that emanates from every room. Every city has an appreciated and valued history worth exploring, and certain hotels have become a part of that rich and interesting past. For this reason, we'd like to introduce you to our blog series, Hotels with a History where we'll be featuring unique hotels that have a little more to them than a comfortable bed and superb amenities.
This landmark estate is framed by the Blue Ridge Mountains and offers 600 acres in the heart of Keswick, Virginia. No other place combines the equestrian lifestyle, wine making, and American history together quite like this luxury hotel. Keswick Hall is a beautiful mansion surrounded by the most beautiful scenery and home to horse races, hunts, and vineyards. It has its very own Arnold Palmer Signature 18-hole golf course and a lavish spa. Enjoy the plethora of activities available on site or nearby including swimming, fly fishing, hiking, horseback riding, winery tours, with the list going on and on! Located a short drive from Washington DC, make your reservations for a weekend escape from the hustle and bustle and learn the true meaning of rest and relaxation at the Keswick Hall at Monticello!
---